For all users. This page is automatically generated and contains the most recent and best work on the message board.
Post Statistics:
* Note: Current rankings are based on activity in the last calendar year.
Recent Topics:
Accurate.
by UTE R US
2019-06-24 13:06:11
Truth
by UTE R US
2019-06-14 10:11:41
I'm a 40'' waist. I guess I need to hire these guys.
by UTE R US
2019-05-31 15:42:26
Only the best for me
by UTE R US
2019-05-22 12:49:37
My wife every time
by UTE R US
2019-05-16 13:20:48
Slow day on Utefans
by UTE R US
2019-05-07 14:56:11
Such inspiration
by UTE R US
2019-05-03 15:25:05
Classic
by UTE R US
2019-04-25 11:39:34
Happy 25th!


Life is hard
by UTE R US
2019-04-18 17:25:35
Unbelievable
by UTE R US
2019-04-17 16:08:18
No Subject
by UTE R US
2019-04-17 14:44:35
With all the black hole talk going on...
by UTE R US
2019-04-11 09:46:40
PSA
by UTE R US
2019-04-08 13:39:58
Hopefully this is okay to post here and if not, feel free to remove it.

I've seen on here from time to time people needing a new water heater, furnace, and or central air units installed. This post could save you thousands of dollars if you're looking at getting any of these installed. My father in law is retired from CCI Mechanical and did climate control with them for 40 years. He is the most down to earth nice and honest guy (IMO) that you can meet. He does side jobs now usually just in the SL Valley area but sometimes farther. His bids are usually 1/3 the price of the "big" company bids. Many of my family, friends and neighbors have used him for their installs and I have not heard one complaint about him rather how happy they were with his service and how much money they saved. If you or somebody you know (and like) are looking to install new heating or ac, let me know and I'll give you his number. He honestly does not need the money, (he's well off) but he does it to stay active. He's got more energy than me and I'm half his age.

One thing to think about as well, most big companies will throw in a warranty. My father in law obviously does not but if it his install and something goes wrong, he's right over fixing it. He seriously is such a great guy.

Amen.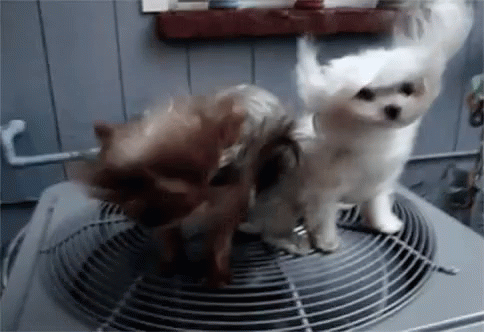 True story
by UTE R US
2019-04-03 14:29:14
Well dog gone
by UTE R US
2019-03-25 11:47:41
Sad Day Today
by UTE R US
2019-03-21 13:30:50
https://www.theonion.com/velociraptor-fro m-jurassic-park-dies-1819590267?utm_medium =sharefromsite&utm_source=theonion_copy&ut m_campaign=top




Velociraptor From 'Jurassic Park' Dies
Look what I found on KSL classifieds.
by UTE R US
2019-03-20 15:53:37
https://classifieds.ksl.com/listing/55482 128

Has a bathroom!
Pretty cool family
by UTE R US
2019-03-07 14:42:27
I've been gone for a couple of weeks for business and it's good to be back I think. Did I miss anything political on UteFans that I should know about? kidding.

This family band is pretty sweet and do some pretty good covers and orignals for being so young. Don't tell rocker but they remind me of Greta Van Fleet a little.






No Subject
by UTE R US
2019-02-14 12:00:45
Love is in the air
by UTE R US
2019-02-14 10:09:50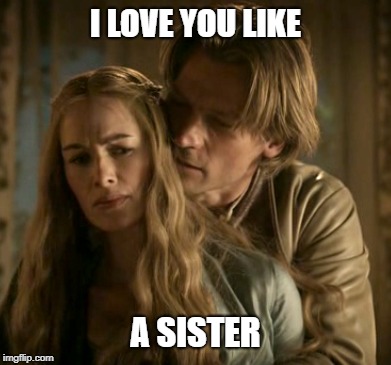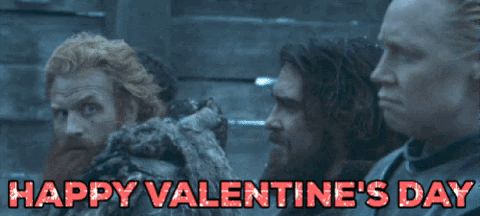 No Subject
by UTE R US
2019-02-06 16:21:37
My view from the cheap seats zoob edition
by UTE R US
2019-02-01 11:50:08
**WARNING** This is a post about the Zoob game last night. If you're offended then why in the H3LL do you even have this category checked?

I have a special needs brother that loves sports. It's his life. He wanted me to take him to the basketball game last night so I bucked up and took him. This was my first time in the Marriott Center. So here are my observations for you if you're bored and want to read something.

First - The fans left me alone even though I was wearing red but I tell you what, the rumors of those people down south have some truth to it. Interesting folks. It was a white out in the student section and they also wore white shirts.




Second - I'm okay with Pepsi as our sponsor but it's kind of weird having Pepsi (blue) here and Coke (red) all over the place there. On a side note, there were a lot of fans drunk on caffeine.




Third - I found a good sponsor at the game that might benefit some of you....




Fourth - Cougar tears do taste good. I absolutely despise UT county but this game kind of made up for it just by listening to the Zoob fans around me all game. Always a bad call by the refs or cheating by Gonzaga. Down by 20 to 30 points most of the game was just fun. Gonzaga was a great team with a good game plan and excellent talent. No joke, as we were leaving, a group of fans were talking about how the refs robbed them! If anything, the refs were a little more heavy handed on Gonzaga. Funny stuff.

https://www.thrillist.com/entertainment/n ation/worst-college-basketball-fans#

Lastly - TJ Haws is a funny dude. I will give it to him that he looked like he was trying hard all game but every time he missed a basket, EVERY TIME, he would look at the refs like they were blind and they missed an obvious call. Watching the instant replays made this hysterical as he really did just suck on a bunch of shots and plays last night.


No Subject
by UTE R US
2019-01-17 10:56:53
No Subject
by UTE R US
2019-01-16 13:42:38
No Subject
by UTE R US
2019-01-11 15:27:42
No Subject
by UTE R US
2019-01-11 15:03:03
Words to live by
by UTE R US
2019-01-10 11:54:43
Band addition?
by UTE R US
2019-01-09 16:22:20
Do you think our marching band could get something like this added to their lineup? I know I would be entertained.
"The talk" now days...
by UTE R US
2019-01-09 13:15:21
No Subject
by UTE R US
2019-01-08 14:34:47
---
Top 10 Most Recently Posted Messages:
Forgive me for I have sinned
(2 days ago, 2 stars)
RE: Alex Acosta resigned. Draw your own conclusions.
(8 days ago, 4 stars)
Accurate.
(26 days ago, 0 stars)
Truth
(36 days ago, 0 stars)
Not to be a debbie downer but...
(38 days ago, 0 stars)
I'm a 40'' waist. I guess I need to hire these guys.
(50 days ago, 3 stars)
You're telling me
(57 days ago, 0 stars)
Only the best for me
(59 days ago, 5 stars)
My wife every time
(65 days ago, 7 stars)
Just in case you guys were worried about me
(67 days ago, 1 stars)
RE: Who else remembers when steam locomotives ran on Utah's rails?
(72 days ago, 4 stars)
Slow day on Utefans
(74 days ago, 1 stars)
Such inspiration
(78 days ago, 3 stars)
RE: It's moist out there.
(81 days ago, 0 stars)
Classic
(86 days ago, 6 stars)
Life is hard
(93 days ago, 3 stars)
Unbelievable
(94 days ago, 1 stars)
No Subject
(94 days ago, 4 stars)
Help is on the way
(95 days ago, 3 stars)
With all the black hole talk going on...
(100 days ago, 5 stars)
PSA
(103 days ago, 2 stars)
Best deal hands down
(103 days ago, 0 stars)
RE: Did Flyer change his user name?
(108 days ago, 1 stars)
True story
(108 days ago, 1 stars)
RE: I didn't think 4th South could get worse but somehow it managed to actually get worse
(109 days ago, 2 stars)
RE: Try this one. You've been pranked.
(114 days ago, 0 stars)
Nailed it!
(115 days ago, 7 stars)
Well dog gone
(117 days ago, 7 stars)
Sad Day Today
(121 days ago, 1 stars)
Look what I found on KSL classifieds.
(122 days ago, 2 stars)
Best movie ever
(131 days ago, 0 stars)
RE: Should have named the band Overbite.
(134 days ago, 0 stars)
RE: Oh man, the jokes...
(135 days ago, 0 stars)
Pretty cool family
(135 days ago, 0 stars)
No Subject
(156 days ago, 7 stars)
Love is in the air
(156 days ago, 1 stars)
No Subject
(164 days ago, 0 stars)
My view from the cheap seats zoob edition
(169 days ago, 5 stars)
Just because everyone here is an expert on border security
(170 days ago, 3 stars)
Found the other end....
(172 days ago, 2 stars)
Oh H-Man
(177 days ago, 8 stars)
No Subject
(184 days ago, 14 stars)
No Subject
(185 days ago, 5 stars)
RE: How America should be.
(187 days ago, 1 stars)
RE: Danny Elfman's creepy connection with the old Salt Lake City Shilo Inn ...
(187 days ago, 1 stars)
No Subject
(190 days ago, 3 stars)
No Subject
(190 days ago, 2 stars)
Words to live by
(191 days ago, 5 stars)
Band addition?
(192 days ago, 4 stars)
My bad
(192 days ago, 1 stars)
"The talk" now days...
(192 days ago, 3 stars)
No Subject
(193 days ago, 3 stars)
Reminds me a few on this board
(198 days ago, 5 stars)
RE:
(211 days ago, 0 stars)
RE: It's going to be the best pullout. The biggest pullout. It will be a beautiful pullout.
(211 days ago, 0 stars)
RE: Enjoy the holidays everyone. We now officially have a Pleasant-Johnson
(213 days ago, 3 stars)
IMPOSSIBLE!!!!
(226 days ago, 3 stars)
Happy Thanksgiving!
(241 days ago, 3 stars)
RE: Lock her up! Lock her up!
(242 days ago, 3 stars)
I try to be a lover but I hate those renobs
(253 days ago, 1 stars)
Flu Season
(261 days ago, 2 stars)
RE: I am curious about your comments concerning fries and tater-tots...
(263 days ago, 0 stars)
RE: Any of you chefs use an air fryer for cooking ?
(263 days ago, 0 stars)
Funny Halloween Costume
(268 days ago, 2 stars)
RE: What a racist tool?
(275 days ago, 3 stars)
RE: I am looking for a finance, accounting job. Any help would be greatly appreciated.
(277 days ago, 0 stars)
Last one. (for today)
(289 days ago, 0 stars)
No Subject
(289 days ago, 9 stars)
No Subject
(289 days ago, 4 stars)
Brings a tear to my eyes
(289 days ago, 1 stars)
Jazz hands scare me
(291 days ago, 0 stars)
Truth
(291 days ago, 5 stars)
Okay, this is going too far
(303 days ago, 2 stars)
I usually hate stick figure families, but this one and the sign are funny
(303 days ago, 9 stars)
RE: Who the hell is that first guy?
(325 days ago, 0 stars)
RE: The football threads vs political threads are at like 15:1 this week.
(325 days ago, 3 stars)
The travel of a handshake
(325 days ago, 1 stars)
Hairyarmpitgate
(331 days ago, 0 stars)
Need more ink
(351 days ago, 4 stars)
No Subject
(366 days ago, 7 stars)
Man I'm getting old..
(379 days ago, 4 stars)
RE: Dear BYU fans:
(396 days ago, 6 stars)
My anaconda don't want none unless you got buns hun...
(397 days ago, 1 stars)
RE: Semi?
(397 days ago, 0 stars)
RE: Thanks! I'll try and check in more than once a year. Ha!
(402 days ago, 1 stars)
Fun story on Utah lacrosse
(402 days ago, 3 stars)
Thank you!
(407 days ago, 2 stars)
RE: Both Gach (4* SG) Is coming to Utah!
(414 days ago, 1 stars)
RE: A Heads Up regarding UFN
(417 days ago, 2 stars)
Anybody see the new Star Wars movie yet?
(421 days ago, 1 stars)
:)
(425 days ago, 7 stars)
Oops
(435 days ago, 13 stars)
RE: May the 4th be with you...
(442 days ago, 0 stars)
RE: May the 4th be with you...
(442 days ago, 1 stars)
May the 4th be with you...
(442 days ago, 2 stars)
No Subject
(443 days ago, 4 stars)
Historic night for Utah Lacrosse
(456 days ago, 10 stars)
Let it be written, let it be done..
(459 days ago, 1 stars)
This is good. Take a break and enjoy.
(463 days ago, 4 stars)
RE: Wow this is astounding...
(465 days ago, 1 stars)
Top 10 Most Recommended Messages:
Congrats! (17 stars)
2016-09-13 14:52:54
What a week or so it's been (15 stars)
2017-04-12 14:52:56
No Subject (14 stars)
2019-01-17 10:56:53
Oh the good old days... (14 stars)
2017-09-28 13:16:24
How dare you! (14 stars)
2017-09-27 08:48:46
Oops (13 stars)
2018-05-11 08:35:48
No Subject (13 stars)
2017-09-19 14:47:25
Here you go (13 stars)
2017-01-18 15:13:15
Did someone say "off season"? (12 stars)
2018-04-05 08:34:41
Always use caution while decorating for Christmas... (12 stars)
2017-12-07 12:24:54
Top 10 Most Viewed Messages:
RE: Best nut-punch/death scene in history. (816)
2015-09-14 16:45:48
Looks like they're ready in Provo (745)
2016-09-09 15:40:51
See you next year! (713)
2017-12-29 10:21:27
RE: Utah - Where the jumbotron is too big and it shows too many hot women. (706)
2016-09-02 12:13:11
RE: Don't forget the foot fetish prostitutes. (667)
2015-05-05 15:17:27
Oh yeaahhh! (663)
2016-10-05 16:43:03
What a week or so it's been (632)
2017-04-12 14:52:56
Ouch. Start at 35 seconds.... (631)
2018-02-12 16:24:56
Thank you for bringing her back.... (606)
2017-03-28 14:19:18
This camera man deserves a gold metal... :D (590)
2017-12-28 10:26:25