The worst thing about football season is high school stadium loudspeaker announcers.
by The Thrill
2019-08-16 21:14:37
Do they understand how amplification works and the don't need to yell into the microphone?

Why do high school stadium announcers feel compelled to do play by play as well?

A quick recap? Fine, but the constant yelling into the mic about everything on the field?
Just stop already.
Shootout with police going on in Philadelphia...never mind that. I want to know who will be the first trillionaire?
by The Thrill
2019-08-14 17:04:04
Bezos is about 1/10th of the way there. So exciting!!
Do any of you old timers remember the billiards place on 3300 South and about 1100 East?
by The Thrill
2019-08-14 08:49:32
I was walking down memory lane this morning with a buddy and we couldn't remember the name of that place. We were just kids but it was cool because they let us smoke and drink in there all the time....not sure why they closed the place
The low unemployment crisis has hit Home Depot
by The Thrill
2019-08-13 13:09:24
I wouldn't say that Home Depot is known for hiring the best customer support staff but they've taken a severe step in the wrong direction lately.

Just visited the friendly Home Depot on 21st south and had several run-ins with unhelpful and downright rude employees. This is without even mentioning the barrage of harassment in the parking lot from day laborers who refuse to work at Home Depot.

I'm talking about actual Home Depot employees. For example

The useless girl in the checkout area who was more enamored with her recent tattoo to help anybody.
The grouchy old lady who took my stuff to check out before I was ready.
The same grouchy lady who didn't acknowledge a word I said well I thought I had a conversation with her
The guy in the garden section who wouldn't move for anything because he was stocking the shelves even though I only needed one item.
The conversation I overheard in the tile aisle with a worker more interested in flirting with his customer than helping her.

These were all in a short five minute adventure to the store. I've been avoiding fast food due to the crisis so I can only imagine the front end employees there

I know this sounds like elite speak but good he'll, who are these people?
Finished watching Day 1 of the gymnastics championships.
by The Thrill
2019-08-10 10:17:29
Mykayla is noticeably bigger and slower than all those tiny teenagers. She lacks that aggressive pop and power that the smaller, and to be blunt, non adult women possess. I feel bad for her because she did a great job. She landed some really difficult moves but lacked that wow factor. It's noticeable from an untrained eye as mine. The difference between elite and college is huge.

With that said, she's sitting in 9th. The Simone Biles show continues tomorrow night. I like Biles but the 99% attention on her is exhausting as a spectator. She's pretty dominant and even missing a few landings bad, she's still in 1st. Her, Biles, balance beam dismount was pretty awesome

The respect for Mykayla was noticeable throughout the show. I know that she kind of gets the shaft in the NCAA and there seemed to be a disdain between elite and NCAA. Will somebody more in the know explain the animosity between these two groups?

From my perspective the elite level, Olympic, is rigorous, demanding and filled with controversy where the NCAA level is girls who enjoy the sport and treat it as entertainment not a profession. I could be wrong.
3 weeks from today at this time I'll be doing the Pop Corn dance!
by The Thrill
2019-08-09 08:28:26
Marquise Blair just decleated a dude, not targeting but he did get a penalty
by The Thrill
2019-08-08 22:58:28
The funny thing is as soon as the dude got hit I instantly knew it was Blair. I didn't even know he was on the Seahawks but I recognize that hit anywhere
8 game conference schedule 2018
by The Thrill
2019-08-08 08:59:20
What if the Pac12 was at an 8 game conference schedule last year?
Assuming the Pac12 would go 12-0 vs a SEC'esque NAIA schedule the Pac12 would pick up 6 wins. The landscape of the conference looks much that 6 built in wins. Does Washington St go to a BCS game? Did the USC loss do them in? Take away that game and input Idaho St and what happens?

Washington St 12-1 - +1
Washington 11-3 - +1
Stanford 9-4 - --
California 9-4 - +1
Oregon 9-4 - --
Oregon St 2-10

Utah 10-4 - +1
ASU 8-5 - +1
Colorado 6-6 - +1
USC 5-7 - --
Arizona 5-7 - --
UCLA 3-9 - --

I took the ASU game away from Utah and added Southern Utah for their 10th win. Colorado becomes bowl eligible after removing the Oregon St loss.

Would that be enough to push the Pac12 back into BCS elite talk?

Or are the OOC losses too much to brunt? Here are last years OOC losses in the Pac12. (16 games)

Washington vs Auburn
Washington vs Ohio St (bowl)
UCLA at Oklahoma
Oregon St at Ohio State
Stanford at Notre Dame
USC vs Notre Dame
USC at Texas
Utah vs Northwestern (bowl)
California vs TCU (bowl)
Arizona St vs Fresno State (bowl)
Arizona vs BYU
Oregon St at Nevada
Arizona at Houston
UCLA vs Cincinnati
Arizona St at San Diego State
UCLA vs Fresno State

OOC records including bowl games 27-16 overall
Washington St 4-0
Oregon 4-0
Colorado 3-0
Utah 3-1
Stanford 3-1
California 3-1
Washington 2-2
Arizona St 2-2
Oregon St 1-2
USC 1-2
Arizona 1-2
UCLA 0-3

The Pac12 must be around 35-40 OOC wins to have an upper tier power conference argument.
Got a good look at an "in God we trust" license plate earlier.
by The Thrill
2019-08-01 19:31:28
I had just entered a roundabout and the car in front of me, with said plates, decides to stop and wave a car in. Well let me tell you now that if you stop in a roundabout the entire roundabout comes to a stop, because it's a circle.

This means that the car which our generous but oblivious driver was allowing in, could not enter the roundabout because it had come to a complete stop. None of the cars were at the their appropriate exit so nobody was willing to get out.

You might be able to envision how this is a problem.

So I plead with you, if you think you're being nice about something you might want to look behind you and realize that you're not
Found an interesting article about Utah football/basketball overall ranking in the Pac12. #4
by The Thrill
2019-07-30 13:36:46
Countdown of the Pac-12's Worst to Best in Football/Basketball: No. 4 Utah

Just ahead of UCLA.

Obviously 2004 and 2008 were the best season for football.

Cool stuff.
Does the Catholic church promote and exploit college football programs like Notre Dame and Boston College?
by The Thrill
2019-07-30 12:52:18
Or is that just considered tacky and unnecessary to be exploiting college athletics to promote theological growth?

Really I'm just wondering if there's a Catholic sports channel? For basketball you could have Villanova, Georgetown, Dayton, Sam Diego etc...

Not that I never watch it, just wondering if there is one
I've been working on my season predictor program, is there any information you'd like to see integrated into this seasons predictions?
by The Thrill
2019-07-28 13:11:05
Short of "be more accurate in your predictions" I'm thinking more stats wise of a running history.

For example, one thing I'm incorporating this year is a best/worst/predicted records that we can follow all season.

I'm also looking at another computer ranking to add to the matrix to see if that adds more accuracy.

We all know computers can't predict everything, yet, injuries, motivation and weather still wreck havoc on any prediction machine.

TIA
Cal Bears Early Opponent Preview: Utah Utes
by The Thrill
2019-07-27 17:51:20
This is a tough matchup for the Bears. Perhaps the defense keeps it closer and doesn't give up that many points, but some could come from untimely turnovers. This feels like a game in which the Bears could keep it close enough if they get some breaks (a la last year's Wazzu game), but the majority of matchups between these two teams heavily favors the Utes.
Projection: Utah Utes 28, Cal Bears 10
Doubt Utah basketball at your own risk
by The Thrill
2019-07-27 17:48:15
Doubt Utah at your own risk. The Utes will sport a super young, yet excitable roster, that figures to be one of the most youthful in the whole West. Larry Krystkowiak will have a major coaching job on his hands, as he'll rely on Timmy Allen, Both Gach and Riley Battin to be ahead of schedule.
Oregon State Basketball: The Known 2019-2020 Opponents So Far
Jaylon Johnson is the best corner in the country
by The Thrill
2019-07-27 17:45:42
247Sports: Utah cornerback Jaylon Johnson is entering his third season as a Ute, and is regarded as one of the top talents at his position in the entire country.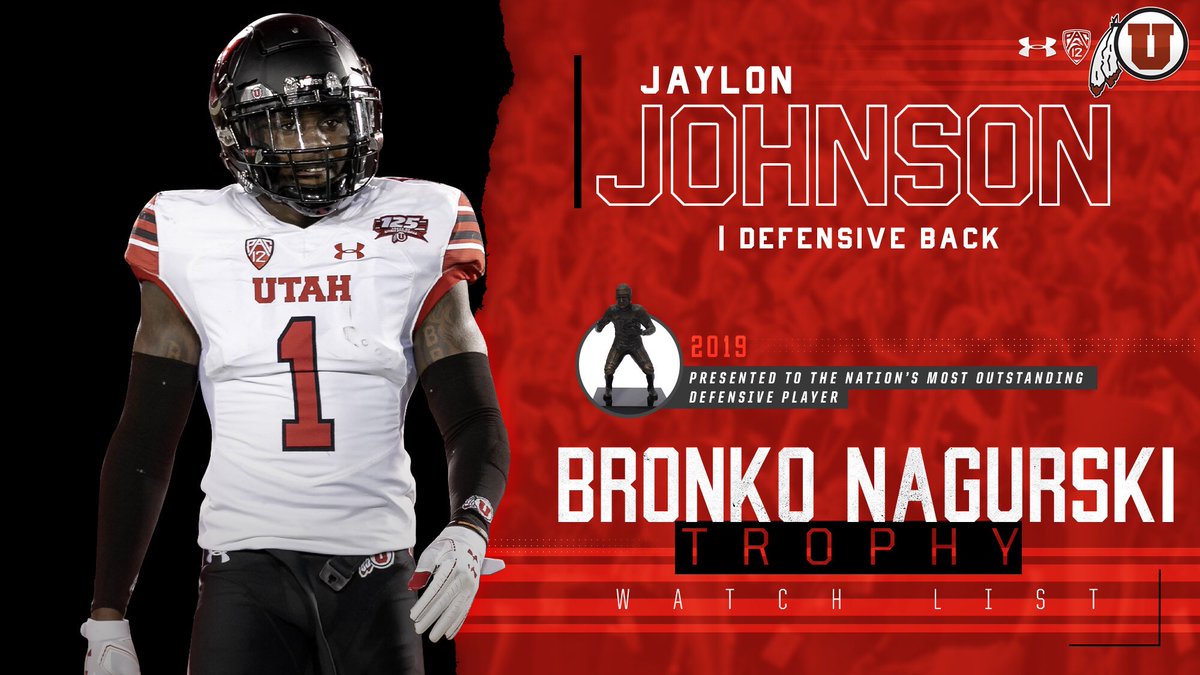 I posted a similar link a couple pages back then found a better link that deserves it's own thread
by The Thrill
2019-07-25 21:34:58
The link below shows Utah is the most underrated team based on preseason rankings versus end of season rankings. Tied with Washington state

Most underrated teams preseason
Is it racist to be afraid of black bears but not brown bears? Grizzly bears but not teddy bears?
by The Thrill
2019-07-25 19:08:17
Is it racist to say that nice black guy gave me $10?

Why isn't it racist to say all grayish haired people tend to shoot up Las Vegas concerts?

Why isn't hair color considered a race if skin is?

When are people going to realize that a genetic physical color attribution to a person has more to do with where your great-great grandparents lived than being different in any way shape or manner from each other? And using physical attributes to distinguish character, experience, education or predisposition is absolutely ludicrous, childish and unacceptable behavior?

My point is skin color is just another attribute, similar to blonde, brunette, short, tall, fat, skinny, hairy, hairless, big nose, big mouth, one armed, disabled or any other characteristic to describe another person.

I will never understand you humans
The Utah Spirit team has been on a tour of China for a week.
by The Thrill
2019-07-23 13:24:33
Below are some links to images

Instagram Utah Spirit team

Utah Spirit in China

Cool stuff.
This is America!
by The Thrill
2019-07-12 09:30:00
And this is why Americans are hyper-sensitive about teasing and ostracizing...
by The Thrill
2019-07-10 18:41:13


People get pushed too far sometimes and they snap. Add that to a country where guns are a plenty and education is low, eventually we'll have another mass shooting.

Who's the snowflake here? The little guy the big guy or both?

I say both. Your species is a disgusting creation of nature.
It blows my mind that a driver will pass on the shoulder, excessively speed, pass in the middle lane, roll through stop signs, never signal but always follow too closely all while texting and not wearing a seatbelt and then NOT run the red light.
by The Thrill
2019-07-05 14:35:33
You already broke 8 laws...what's one more??

After I caught up with him at the red light I tried telling him it's just one more violation, with my middle finger. I don't think he understood.
New look Utah Jazz
by The Thrill
2019-07-02 19:41:23
Mike Conley - 4th pick 2007
Jeff Green - 5th pick 2007
Ed Davis - 13th pick 2010
Emmanuel Mudiay - 7th pick 2015
Bojan Bogdanovich - 31st pick 2011

FYI, in 2007 the Jazz drafted Mo Almond and Kyrylo Fesenko
Hill arious
by The Thrill
2019-07-01 14:12:50
I realized that segregation never left America, it's just disguised
by The Thrill
2019-06-28 08:39:57
I was talking to a co-worker, let me start with one thing...he's really rich, like he wipes his ass with money. We were talking about the WinCo stores and he said "they cater to...low income people right?"

My first thought was "everything is cheaper there, yes but I wouldn't say they cater to low income people. It's the same stuff you can buy at Smith's but less expensive, mainly because you have to bag your own stuff." (this is not a paid endorsement for WinCo.

Then it hit me, America is using money and businesses to segregate people. America isn't racist, they're elitists. Of course, I've known this for a while but couldn't really put it into context.

Take clothing stores. Ross is just a less expensive Mervyns, which is just a less expensive Target, which is a less expensive Marshall Field and so on. Look it up, it's true for all conglomerates that they sell the same stuff at different price levels in different stores.

One, it's capitalism so I can't blame them. Sell cheap ship at a premium just because you say it's more expensive? That's the American way. But it's also a systemic plan to segregate classes.

Have you ever tried to window shop on Rodeo Drive in LA? If you don't "look the part" they will find a way to not let you in, without causing a scene. Did we learn nothing from Pretty Women? The real question is why? Why are poor people not allowed to shop with rich people? The best answer is rich people don't want to be around poor people, that's the truth. The benefit to spending more money on cheap stuff is you don't have that poor person watching you.

It's legal segregation. I could go on and on about the systemic design to keep minorities in the poor house but that's a 300 page novel that nobody would read.

Can't we all just shop in the same store and get the best prices?
Anybody here enjoy Dave Weckl?
by The Thrill
2019-06-27 16:42:49
WTF?
by The Thrill
2019-06-26 19:17:34
Donnie Tillman update
by The Thrill
2019-06-26 18:24:03
CHAT RECAP: On Donnie Tillman and Illini-to-NBA player comps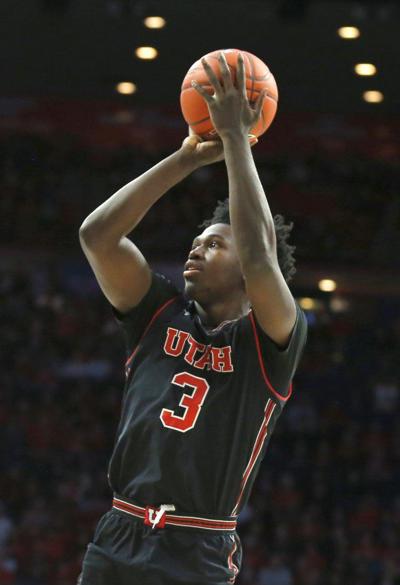 That leaves Tillman's mother's health, which is an issue. I just don't see how he could get a waiver to play right away unless he was within 100 miles of her. Given he was the Pac-12 Sixth Man of the Year and can clearly play at the high major level, I don't see him wanting to drop down a level in competition. Michigan State is full up with 13 scholarship players, but Michigan has three open spots. Maybe that's an option. If it's not, odds are he sits a year to play two.
Winners and losers of the decade of realignment in college sports
by The Thrill
2019-06-26 18:20:10
WINNER UTAH. This Mountain West refugee has not been quite as successful in football as TCU, but the Utes have been a solid contender in the Pac-12 and won the South Division last year. This season they could do it again. Men's basketball has been better than average in a conference that is wildly underperforming. Recruiting in California, always a priority, is certainly easier as a member of the Pac-12.
LOSER BYU. There is only one flourishing football independent, and BYU isn't it. The Cougars announced their intention to leave the Mountain West in 2010, and what followed has been a mediocre decade of treading water (and a near-drowning in 2017). Hopes of joining the Big 12 fizzled a couple years ago, and a lot of BYU's drawbacks then will be drawbacks come future realignment. The program is free of Group of Five limitations, but also lacking its potential bonus — a guaranteed New Year's Six bowl bid for the top team in that group. Scheduling is an adventure, as this year's slate indicates: An opening gauntlet against Utah, Tennessee, USC and Washington, followed by a hodgepodge of opponents that make sense (Boise State, Utah State, San Diego State) and those that don't (Liberty, Idaho State and UMass on successive November Saturdays).
Winners and losers of the decade of realignment in college sports
Lacrosse recruiting news
by The Thrill
2019-06-26 18:16:51
Cranston native and La Salle lacrosse player Max Tetreault this past season. Tetreault will be playing for the University of Utah.


"Lacrosse is everything to me, it has helped me get to where I am today which is here at the University of Utah … I wouldn't be here today if it wasn't for lacrosse," said Tetreault. "I practice a lot, it takes up a lot of my time, but I love it. If you love what you do and put the time in then it will take you very (far)."
Tetreault headed to D1 Utah
Took my bike out for a nice afternoon ride yesterday, 1/2 of my lane filtering resulted in aggressive responses
by The Thrill
2019-06-23 08:25:30
1st guy honked and gave the angry what the fuck face

2nd guy pulled out ahead of me into the intersection because he just couldn't allow anybody to get ahead of him. Consequently, he was so far out into the intersection the cross traffic turning left had to go around him into the far lane.

3rd guy revved his engine the entire time and then jumped the light to make sure he beat me through the intersection.

The other three lane filterings went without issue. So I assume only 1/2 of society received the message about lane filtering?

Then on my ride I had three encounters of people just casually swerving into my lane, 2 encounters of people so close to my rear tire I could hear they needed an oil change and 1 guy who must've been involved in a race for a lot of money because this dude was willing to put his already greatly dented Camry in harms way by cutting off every car on the road at max speeds. He did turn into KFC so possibly they were having a race?

I never lost my cool through everything and even chuckled at how bad everybody was at driving. I've come to expect that a majority of people out there are not paying attention or plan on being extremely aggressive for no reason. This was all over a 30 minute ride.

I would like to introduce a bill that requires everybody to retake the drivers test after any accident or violation. The entire drivers education course. Not the cheesy "safety first" video they show to scare bad drivers. I mean drivers ed, with kids in the class. I also still recommend that anybody who touches their brakes on the freeway, instantly loses freeway privileges.

You're all still very bad at driving.