For all users. This page is automatically generated and contains the most recent and best work on the message board.
Post Statistics:
* Note: Current rankings are based on activity in the last calendar year.
Recent Topics:
Football is better than everything else going on in the world
by RUUTES
2019-05-18 09:07:28
Really need it to come back soon. With the state of Politics, the end of TBBT and GOT...off season distractions have devolved into endless yard work. Our season can't start soon enough.

http://www.espn.com/college-football/stor y/_/id/26642052/post-spring-college-footba ll-power-rankings
How many OC's have other PAC-12 programs gone through in the last decade?
by RUUTES
2018-12-17 18:16:08
Honest question. I know I'm frustrated with what I've seen here but sometimes it's important to put it in perspective. We have had 1 HC in the last decade while every other P-12 has had at least one change.

So how are the other PAC-12 programs doing at OC/DC positions? Sometimes I suspect we're not seeing something unique to Utah...maybe when you balance out the changes in the 3 top spots among other similar programs we aren't really that odd?

Still wish we'd had 2 more years of stability.
WOW did WSU just get jobbed
by RUUTES
2018-12-02 13:21:39
#15 Texas picked over them for the Sugar Bowl while a WTF LSU vs UCF will happen in the Fiesta Bowl...
Well ESPN now has us projected to the Sun Bowl
by RUUTES
2018-12-02 09:09:02
The coaches and ADs as well as the college presidents need to do better for our conference.


And I have zero reason to think these are "predictions" as ESPN always seems to feed the info to their writers so they look smart. I have the sense the deal is done.

I'd love to be wrong. But I'm guessing the deal is done.
Half the team is playing like they are hung over or just don't care
by RUUTES
2018-11-24 21:42:28
And UW is going to beat us back into the MWC if this is how we deal with sliding into a win a week ago. I'm cold and pissed but mostly just disgusted. This game
Matters because any game you embarrass yourself matters. Sad for Chase and those kids who are trying to win but don't have the backup tonight. Better be a halftime miracle.
Anyone else getting floating ads at the bottom and side?
by RUUTES
2018-11-03 07:47:43
All for supporting the board but I thought those were behind us. Did they sneak past the filter? Happening on an iPhone which is rare.
Well the Badgers manage to choke out another season
by RUUTES
2018-09-15 16:48:04
Cougarboard will be silent for a few seconds as they twitch in ecstasy.

Guess give it up to Sataki. He's brought that team back around. Big improvement from last year. We should not overlook them at the end of the season.

And I still dislike playing them. But bring it. Lets settle this year on the field.
A good freak out and doomsday predictions are the Utah away.
by RUUTES
2018-09-08 19:30:31
Winning easily all the time would be boring. Just saying. Would totally take that...but it would be boring. Then again I could do with some relaxing boring games for a change.
To put it nicely...Huntley hasn't grown as much as I was hoping
by RUUTES
2018-09-08 18:52:08
Now he doesn't run every time...he just holds the ball till sacked. On the upside Covet looks like he came to play.
Seat Backs this year?
by RUUTES
2018-08-12 12:09:20
Random question but for the last few years we've got emails about buying the extra cushioned seat backs (IMG College seats last year)...

This year nothing. Not finding any promo on the website and IMG is no longer working with the U of U.

Anyone heard anything?
Miami is not THE U, Miami is not THE U...
by RUUTES
2017-11-11 06:35:30
Screw you ESPN dumbasses who keep calling it that.




Utah starts with a "U"

University applies to every damn University

Miami starts with a "M".

God its annoying.
It's Game Day!
by RUUTES
2017-11-03 07:43:13
200 yards passing, 200 rushing and a win! I feel it in my bones!


Tomorrow night we play UCLA
by RUUTES
2017-11-02 07:41:55
while every game is our "most important game" I think this is now likely the game on which our season pivots from "slightly salvaged rebuilding year" vs total "dumpster fire collapse."

So GO UTES!

Show us you've got your locker room issues settled and all these young and inexperienced linemen are getting disciplined and growing into heir roles.

Show us that MOSS can run the ball (because we let him try 25 times).

Show us that Huntley is healthy and has his head in the game. (how about breaking 60% on passing?)

Show us the coaches not only see the problem but are up to addressing it.

I don't care if we win by 1. I just want a damn win because October sucked!

GO UTES!
Remember when the biggest issue on UF.N was Moose trolling us about football?
by RUUTES
2017-11-01 06:55:41
Yeah I miss those days. Not Moose, just those days.

Also starting to miss that wacky bama fan spamming the boards...at least it was all about football and cheerleaders.

I know its a down year. It's rough. But hey there's always NASCAR! wait, do we have a NASCAR category? Nope? Then back to football


I have no prediction about this Friday (certainly not after last week) but I "feel" like we'll do better and not lose by 21 points. So there is that....that and a nice stiff glass of Blanton's.


The best part of tomorrow's game may be on the sidelines
by RUUTES
2017-10-27 16:42:41
Just sayin. Playing the ducks is usually a contest of two different squads. Perhaps someone has some pics?
We are going to win at Autzen
by RUUTES
2017-10-27 07:43:48
I have no inside knowledge. I did not stay at a a Holiday Inn Express last night.

But I have a right feeling. This is a bounce back week. Not necessarily a turn around the season week. But a bounce back week against an Oregon Ducks team who's even worse off at QB than we have been and who's heading down while I think we already flat-lined.

Fitts will be healthier. Both Huntley and Williams should be in better shape.

Moss is going to get more carries.

I think we're going to do it. And if we don't then someone will come blue star me and tell me I'm stupid and wrong and I'll be ok with it.

But I think we're going to win.
What's an "acceptable" outcome for Saturday?
by RUUTES
2017-10-10 06:44:59
Honestly even with everyone healthy not many gave us a chance in hell of going to USC and winning. It's one of the 2 steep hill games on our schedule. We started the season with most of us thinking 7-5/8-4. And that was with a new OC and a sophomore QB.

Now, being somewhat rightly annoyed by some inexplicably poor performances against Stanford it's understandable we'll nit-pick the hell out of every misstep this week.

However I'd like to go into the weekend with a healthy dose of realism. We are on the road, in turmoil at the QB position, having to make some massive adjustments for either TW or TB depending.

And we are going up against a more talented team in a house where we don't historically win.

So what's acceptable?

For me it's keeping the game within 10 points, seeing the O-line perform better on pass plays, and a 50% improvement in hiking the ball. I do NOT expect to see QB play improved (this week). I would hope we keep it conservative enough that we have no more than 2 picks (the entire game).

If Moss can run for 75 yards against USC I'll say he did his job at the level I expected.

For me that's acceptable. Not fun, not happy, just not a sign of the apocalypse coming home to play ASU.

I think if we can see these things, we'll know the coaches are working hard and being effective and it will not make us feel warm and fuzzy on Saturday, but it will be a good sign for us winning games we can and should win the rest of the season.
Just because its better than talking about last nights game
by RUUTES
2017-10-08 13:10:24


Who doesn't love Wonder Woman?
One of the greatest weeks in my Ute Fan life...
by RUUTES
2017-09-30 14:03:42
Despite work utterly sucking and the weather being meh...

THIS WEEK IN UTE HISTORY!

1. BYU loses to scrappy little Aggies, beginning their season 1-4 and likely to lose the next 2...or 6


2. USC loses a heart breaker to WSU, leaving a crack in the door of the south and....well USC loses so regardless of the door..its a great thing.

3. Rick Pitino goes down in FLAMES BOOM GONE!

4. We got a week to sit back, watch it all while sipping beer resting on our 4-0 butts...and didn't have to go to an 8:30 game.

Yep...Great week to be a UTE!
Am I reading this right? Vegas only has us winning 5.5 games?
by RUUTES
2017-06-13 07:12:34
ouch

I'm fully aware of what USC will probably do to us put I'm a lot more optimistic than 5.5
Can we kill the political section once Football Season returns?
by RUUTES
2017-06-10 14:26:54
Just curious if this is going to return to a sports forum or if with it's revival its new focus is to mirror twitter?

I know I can un-check it...but it appears to be the only thing talked about so this site is damn quiet when it's off.

Anyway hoping the Utah Sports Fan Community can return to Sports in the near future cuz there are PLENTY of sites where everyone can spew political venom...

Shrug. Hadn't been following things closely till last couple days so thought I'd ask.
Finally dumped Comcast and got Google
by RUUTES
2017-04-13 10:59:55
Google Fiber came down the street. Free install, free equipment. Every channel Comcast had plus and 4x the speed I had for $60 less a month. I'm in Heaven and I have every PAC-12 channel. It's amazing!

If Google isn't in your neighborhood yet...well sell your house and move.

This isn't an ad but it should be. Just happy as hell to finally liberate myself from Comcast and keep my Utes on TV! Now to watch the Red Rocks win another National Championship this weekend!

No one rain on my parade with Google horror stories for a few weeks please
The poll...can we expire them after a week or fix them?
by RUUTES
2016-09-14 11:20:57
Way overdue for a new poll but can't update or change it because only 63 people vote? can we reduce it to 50 or have them expire...or ...anything?
Gameday and Dale Jr are dead to me
by RUUTES
2016-09-10 09:57:02
Then again we often win when Lee is the only one picking us.
Betting poll
by RUUTES
2015-12-20 10:05:59
so (since the damn poll on the side here never updates)...

How many of you paid for some or all of our Vegas Bowl trip when the Utes did in fact beat the spread?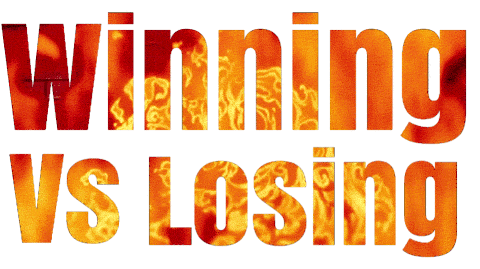 Can we please lower the number of votes to 100 on the polls here?
by RUUTES
2015-12-17 14:51:08
Yes this is the question. The site isn't active enough to move the polls along and kinda tired of seeing a poll hover at 100-140 for 2 weeks after an event is past.

Just asking
So lets see what happens to a 9-3 Baylor
by RUUTES
2015-12-05 13:34:37
who just choked at home against a team with a losing record.

It'll be interesting to see how it all sorts out.
Good enough to be noticed at Sundance but not to get an Oscar nomination
by RUUTES
2015-11-30 17:40:05
That's my own metaphor for our team. Everyone else has chimed in so I figure I'll try my hand as well.

Coming into the year I thought we'd win 7 games if I remember right...and was taking crap from some people for being optimistic. I knew TW was coming back and that we were going to have CO_COs...but I knew our D could keep us in games against most of the teams on our schedule.

So why am I disappointed when we actually did better than expected?

Several simple things.

1. Sports played on a seasonal basis aren't about how you start, they are about how you finish.

2. Overall the O performed as sadly as I expected. Yep they had a couple good games. But remember Grady kicking the snot out of UCLA? Great win but how'd that really work out for us? I think I feel that UNLV loss more than the UCLA win. The last 3 weeks feels like that UNLV loss to me, especially if you factor in how many times everything else was lined up for us.

3. We continue to ride a horse till it's dead. We did it with Wynn, we definitely did it with Booker, and I think we did it with TW. When someone is tanking leaving them on the field isn't a better option than using your backups...it's obstinate and an interpretation of loyalty that gets teams defeated and players hurt. Losing Booker hurt as much as losing the game because it ended the career of our one true star on Offense. He was a joy to watch and I will miss seeing him run him (win or lose).

In the end it was a year that was good if you do NOT look at the arc of time. But I do. We peaked the first 4 games then declined.

The whole thing (returning to the movies) reminds me of a Danny Houston movie...it can have a great script, a good director, and a bunch of buzz...but Danny Houston is still in it...and for that reason I can almost always predict how it's going to be...something that could have been great...but wasn't.


Going Forward I predict slightly upper middle of the pack.
7-8 wins in 2016 but with adjustments on the Offense better in 2017. Feel free to feed my my prediction in a year if I'm overly moderate.
with all the deserved grief about car commercials I think it's important to stop and share something good in a commercial
by RUUTES
2015-01-03 10:46:19
The AT&T Girl who actually looks much much better when she's not hocking phones... I think Mr. Garcia would appreciate this more than the spying neighbor lady


Ohio State 0-9 in bowl games vs SEC
by RUUTES
2015-01-01 20:10:12
Soon to be 0-10. Won't care as long as the Ducks destroy Bama on the 12th.
---
Top 10 Most Recently Posted Messages:
Football is better than everything else going on in the world
(64 days ago, 1 stars)
RE: I like the look of the expanded stadium
(99 days ago, 0 stars)
RE: Season ticket renewal question.
(136 days ago, 0 stars)
Where does using the courts for civil suits land on the libertarian philosophy?
(171 days ago, 7 stars)
Can I stop paying taxes that might be used to pay for someone else's kids?
(172 days ago, 2 stars)
The fact that they are so brazenly willing to act like this in public is terrifying
(175 days ago, 4 stars)
Would you still have her babies?
(175 days ago, 0 stars)
RE: Kristina Baskett = traitor
(175 days ago, 4 stars)
Well, at least we've had years to practice the chant!
(191 days ago, 2 stars)
RE: hahahahahahahahahahahahahahaha
(192 days ago, 1 stars)
RE: Wow ... colossal implosion 😳
(202 days ago, 0 stars)
I feel very unhappy
(202 days ago, 0 stars)
Fire Larry Scott
(204 days ago, 1 stars)
How many OC's have other PAC-12 programs gone through in the last decade?
(216 days ago, 0 stars)
If he hires Arod back I'm cancelling my Crimson Club donation
(216 days ago, 2 stars)
True but she would break you as easily as he could...
(219 days ago, 0 stars)
Didn't Norm Chow get a job offer and leave?
(219 days ago, 1 stars)
No
(220 days ago, 2 stars)
Would be a hella Christmas present for all us UTE FANS!
(223 days ago, 1 stars)
None yet but once all the bowl games are over I'll re-evaluate
(225 days ago, 0 stars)
Fully agree. If Bowls are saturated
(225 days ago, 0 stars)
Agreed
(230 days ago, 0 stars)
Was Moss's injury also an ACL?
(231 days ago, 0 stars)
I am so glad to be wrong...so very very glad!
(231 days ago, 0 stars)
RE: Big 12 was Sugar Bowl so replacement for OU was championship runner up. Slotted by obligated tie-in
(231 days ago, 0 stars)
RE: Yes, Utah vs Nortwestern In holiday bowl
(231 days ago, 3 stars)
WOW did WSU just get jobbed
(231 days ago, 0 stars)
I must be having a bad weekend to bother responding to trolling
(231 days ago, 1 stars)
I'm still so pissed about 2015 I can hardly speak about it without spitting.
(231 days ago, 3 stars)
Well ESPN now has us projected to the Sun Bowl
(231 days ago, 0 stars)
we have changed OCs enough. We understand what that cost us
(231 days ago, 0 stars)
Have you heard anything to the contrary?
(232 days ago, 0 stars)
Kyle was far far far from alone...and all season.
(232 days ago, 0 stars)
This is the first year I felt like the officials were both bad and possibly corrupt
(232 days ago, 0 stars)
Yep anything other than Holiday or Alamo bowl is a deliberate insult
(232 days ago, 0 stars)
Not just yes
(232 days ago, 0 stars)
Moss isn't returning
(232 days ago, 0 stars)
Resignation
(232 days ago, 0 stars)
Agreed BUT
(232 days ago, 1 stars)
I'd have donated to Whitt's legal defense fund if he'd clocked him
(233 days ago, 10 stars)
Kinda feeling like at least 2 just did sigh
(233 days ago, 0 stars)
Damn good question because these fast 3 and outs will gas the D
(233 days ago, 1 stars)
Agreed. Also a reason to play before 8pm so we can have more people watch
(236 days ago, 3 stars)
One way or another we know the crowd can be a great 12th man.
(237 days ago, 0 stars)
while the 4th quarter was exciting, the entire USC game had the stadium rocking for the full 60 minutes
(237 days ago, 3 stars)
Yes! Please and thank you!
(237 days ago, 1 stars)
Agreed
(237 days ago, 3 stars)
I want a home and home with ND so damn bad!
(238 days ago, 1 stars)
I feel like that is generous to us...but
(238 days ago, 1 stars)
we have moved on...
(238 days ago, 4 stars)
Great analysis.
(238 days ago, 1 stars)
Let's be honest though that was our worst 1st half of football
(238 days ago, 2 stars)
Half the team is playing like they are hung over or just don't care
(239 days ago, 1 stars)
True but UW has the superior D
(245 days ago, 0 stars)
Yup just win. Win out and it takes care of itself.
(245 days ago, 0 stars)
Congrats on the birth!
(245 days ago, 1 stars)
WTF game but hmmm ok
(246 days ago, 0 stars)
ill donate to help pay for any fine
(246 days ago, 3 stars)
Yup something stinks to high heaven in the replay booth
(246 days ago, 2 stars)
They need a Huge screen behind the NEZ
(249 days ago, 0 stars)
Lately I've been asking myself if I'm TOO old to stay up that late
(250 days ago, 1 stars)
What do you mean we?
(260 days ago, 1 stars)
RE: Huntleys year is done, broken collar bone
(260 days ago, 2 stars)
Agreed
(260 days ago, 0 stars)
Sadly I'd say it just became real....again
(260 days ago, 0 stars)
Have this zone crap ever worked for us?
(260 days ago, 0 stars)
Anyone else getting floating ads at the bottom and side?
(260 days ago, 1 stars)
I drink their tears
(262 days ago, 0 stars)
This has been a great weekend
(267 days ago, 5 stars)
RE: Lol @ CU
(267 days ago, 3 stars)
It's nice to get home late and have a hard time sleeping because of excitement.
(273 days ago, 1 stars)
Just happy we aren't on that list now
(285 days ago, 0 stars)
That's ...interesting?
(289 days ago, 1 stars)
sad....but probably true.
(290 days ago, 3 stars)
And as soon as allowed to he turned selfish cowboy
(295 days ago, 1 stars)
Once again...something that always works for us was working
(295 days ago, 0 stars)
Mmmmm Bulleit
(299 days ago, 1 stars)
Facebook is the Devil
(306 days ago, 3 stars)
No
(309 days ago, 2 stars)
RE: We're lucky to be down by 7. Lucky.
(309 days ago, 0 stars)
Well the Badgers manage to choke out another season
(309 days ago, 0 stars)
I'm really not sure what I'm seeing...?
(312 days ago, 0 stars)
It's a dream...kinda like camelot.
(316 days ago, 1 stars)
A good freak out and doomsday predictions are the Utah away.
(316 days ago, 0 stars)
To put it nicely...Huntley hasn't grown as much as I was hoping
(316 days ago, 1 stars)
I think this is a rerun of that scene from Varsity Blues
(316 days ago, 0 stars)
that's true when it works
(316 days ago, 1 stars)
A slow start against Wa, USC, or Furd will kill us
(316 days ago, 1 stars)
That makes me afraid
(333 days ago, 0 stars)
RE: There is an ad in the season ticket "playbook"
(343 days ago, 1 stars)
Seat Backs this year?
(343 days ago, 0 stars)
These kickoff times are seriously too late and Friday nights are for HS
(415 days ago, 0 stars)
Or they do see it...and don't care or even applaud it
(437 days ago, 3 stars)
Entertained like the scene from Gladiator?
(487 days ago, 1 stars)
My lunch lady was mean
(507 days ago, 4 stars)
If they want to rejoin the MWC more power to them
(507 days ago, 8 stars)
I'm more concerned about the game times than the cost...so far
(543 days ago, 2 stars)
Google is your friend
(544 days ago, 4 stars)
I could agree to that...
(545 days ago, 1 stars)
We are safe because the Zombie reanimation process is not yet perfected
(545 days ago, 1 stars)
Top 10 Most Recommended Messages:
Just got the news here in Tibet! 54-10 are my new favorite numbers! (19 stars)
2011-09-21 04:59:29
Two things we now own that can't be taken away (16 stars)
2014-10-05 08:36:41
Miami is not THE U, Miami is not THE U... (13 stars)
2017-11-11 06:35:30
with all the deserved grief about car commercials I think it's important to stop and share something good in a commercial (13 stars)
2015-01-03 10:46:19
It's Game Day! (12 stars)
2017-11-03 07:43:13
Exactly. Liberals actually do want the "guilty" to get nailed (11 stars)
2017-10-30 19:34:14
Big Trouble in Little China is the greatest movie of all time. Anyone who disagrees is wrong. (11 stars)
2010-12-30 06:36:11
I'd have donated to Whitt's legal defense fund if he'd clocked him (10 stars)
2018-11-30 21:39:03
I get that you're gonna watch the game (10 stars)
2015-12-08 18:47:33
For anyone dithering about their feelings with BJ's fast promotion... (10 stars)
2012-02-03 06:59:46
Top 10 Most Viewed Messages:
Theory about the Hawaii-Georgia matchup (BCS Conspiracy) (1845)
2007-12-27 16:26:50
I agree with some of what you say. But... (1521)
2010-11-07 08:54:18
I saw a full TCU suburban in our lot tailgating... (1190)
2010-11-07 09:06:43
So the Red Rocks looked amazing last night (1065)
2011-01-08 08:32:40
How much difference does the coach make? (751)
2007-11-30 15:37:17
RE: Discuss. (704)
2010-06-25 14:22:37
with all the deserved grief about car commercials I think it's important to stop and share something good in a commercial (696)
2015-01-03 10:46:19
This weeks upcoming polls...be prepared to be annoyed (689)
2010-09-05 10:40:45
Big Trouble in Little China is the greatest movie of all time. Anyone who disagrees is wrong. (633)
2010-12-30 06:36:11
Belated post on East Carolina (630)
2007-12-26 15:20:01