For all users. This page is automatically generated and contains the most recent and best work on the message board.
Post Statistics:
* Note: Current rankings are based on activity in the last calendar year.
Recent Topics:
It is always good to be Whitt. Here's why it's REALLY good to be Whitt.
by 61_Shasta
2019-07-22 13:26:13
Details of Kyle Whittingham's Contract Extension

Some highlights:

$400,000 for a New Years Six bowl game.
An extra $100,000 if the Utes win said NY6 game
$216,000 for any other bowl game.
$100,000 if the Utes are PAC-12 South champs and appear in the championship game
$50,000 if the Utes are PAC-12 South champs but do not appear in the championship game
Interesting. Wrubell confirms what many of us have been saying for years. BYU is not P5 despite the declarations of CB.
by 61_Shasta
2019-05-01 14:54:52
Happy Birthday, Willie Nelson! And Happy Birthday, Willie Nelson Yesterday Also
by 61_Shasta
2019-04-30 16:30:04
Willie's family agrees that he was born somewhere near midnight but that's about all they agree on. Willie's birth certificate shows that he was born on April 29 while the Nelson family's bible lists his date of birth as April 30.

This has proven to be an asset to Loyter who has used it as an excuse to party both days in honor of his favorite singer.
Newbomb explains drumming.
by 61_Shasta
2019-02-09 13:12:36
LOL - Britain Covey wins Twitter today...
by 61_Shasta
2019-01-11 14:01:57
We were driving around looking at Christmas lights. We found SFork's house
by 61_Shasta
2018-12-17 20:08:41
A few BYU players tweeting out #BYUtoTampa. Not sure if that's a leak or lobbying. Either way it's hilarious. And yes, Crafty beat me to it.
by 61_Shasta
2018-11-27 15:10:13
IIRC 80 teams are bowl eligible for 36 bowl games. If this is true this could be the mighty Cougs lobbying to get into a bowl game. However if one researchs Tampa bowl games we find that the two bowl games that are held in Tampa are the Outback Bowl and the (and I $#!+ you not on this) the Bad Boy Mowers Gasparilla Bowl.

Lobbying or going to the Bad Boy Mowers Gasparilla Bowl while Utah is playing for a chance to go to the Rose Bowl. Let that sink in.
Sums it up
by 61_Shasta
2018-11-25 08:57:10
Why does this website have SFork written all over it?
by 61_Shasta
2018-11-19 19:35:39
The Daily Frick - Wilson Looking Forward to 4 Interception Day, A BYU Tradition
Just conjecture on my part but the post about WebMonkey might have looked something like this and might have been tweeted to Tom Holmoe and Mark Harlan. But totally a guess on my part.
by 61_Shasta
2018-11-19 18:43:55
OK, who put SFork in charge of Twitter?
by 61_Shasta
2018-10-14 14:23:36
PAC-12 Women's Gymnastics championship tournament to be held at the Maverik Center
by 61_Shasta
2018-09-26 13:03:35
Oh Zing! Tweet of the Day...
by 61_Shasta
2018-09-14 15:18:35
Hearing more than one person say the new AD will be Mark Harlan from South Florida
by 61_Shasta
2018-06-01 13:38:35
AD at South Florida, former Asst. at UCLA.
Happy birthday, Turk. Here's your damn birthday present. And no, I'm not wrapping it.
by 61_Shasta
2018-04-19 14:59:45


And I'm not rotating it either.
Interesting look at ESPN's FPI projections.
by 61_Shasta
2018-04-05 14:39:57
Any projection system has its flaws and no question FPI does but just for the fun of it.

PAC-12 North
Washington 12-0 (closest game 50.5% chance of winning vs. Auburn in Atlanta)
Stanford 10-2
California 9-3
Oregon 8-4
Washington St. 5-7
Oregon St. 1-11 (only win Southern Utah at Corvalis)

PAC-12 South
USC 9-3 (due to projected win over Utah)
Utah 9-3
Arizona 7-5
Arizona State 4-8 (projected to beat UCLA)
UCLA 4-8
Colorad9 3-9
So I need the wisdom of the collective...
by 61_Shasta
2018-03-30 22:49:25
OK, so I need the opinion of the uf.n collective. If I have 200 fliers printed and take them door to door advertising an Easter egg hunt on Easter Sunday with prizes from $20 to $500 in each egg in our neighborhood, then when none of the kids find any of the eggs because there aren't any and I yell "April Fools". Is that another reason why I'm going to hell? It might be worth it.
To anyone minimizing the Utes playing in the NIT championship, I give you Justin Bibbins opinion
by 61_Shasta
2018-03-28 22:41:28


We will be watching and cheering.
I started thinking something was wrong with Spence Checketts last Wednesday. Now my curiosity meter is pegged with Gordon Monson. Methinks he's gone also.
by 61_Shasta
2018-03-06 20:33:21
As some people know, I spent several years in the broadcasting industry in southern Utah and Las Vegas. I learned early that standard industry practice if you even suspect that someone is going to a different station or for whatever reason is going to quit you immediately pull them off of the air and go into "that person doesn't exist" mode. You don't mention their name and immediately remove them from anything pre-recorded that goes over the air. You want to make that person as irrelevant as possible.

That's where I knew there was something wrong with Spence Checketts last Wednesday. Jake Scott sat in for him on the Big Show without mentioning his name or explaining why he wasn't there. PK covered on Thursday and Jake again on Friday and the name Spence wasn't mentioned once. He wasn't sick, he wasn't on vacation, he didn't have the day off. Spence Checketts didn't exist. Then on Saturday the Trib broke Spence's DUI story.

However, I've noticed something interesting over the last two days. I can understand if they wanted to scrub Spence's name from the show but the intro now is, "This is the Big Show. On 1280 and 97.5 The Zone". It used to be, "This is the Big Show. With Spence Checketts and Gordon Monson on 1280 and 97.5 The Zone". Jake and PK have been hosting "special editions" Monday and today. No mention of Gordon at all.

I'm thinking Gordon may be gone as well.
This sucks. Like his on air persona or not, I can't think of a local host that put more work into his show prep than Spence
by 61_Shasta
2018-03-03 16:52:24
In today's day and age he didn't have a choice, nor did the station. If he hadn't jumped, they would have had no choice but to push.

Spence Checketts resigns from The Zone after DUI arrest
Latest bracketology from CBS's Jerry Palm. 5 slots for the PAC-12, 2 playins
by 61_Shasta
2018-02-23 14:46:12
PAC-12
Arizona 4 seed in the West
Arizona State 6 seed in the South
Utah 11 seed in the East
UCLA play-in 11 seed in the West
USC play-in 12 seed in the East
The next time a TDS fan employs the "NFL players talk about religion. It's just discrimination" card
by 61_Shasta
2018-02-05 22:33:49
Just noticed this.

"I can only give the praise to my Lord and Savior Jesus Christ for giving me this opportunity," - Doug Pederson, Philadelphia Eagles Head Coach

"It's all about the faith, it's all about our family, and then it's all about the Philadelphia Eagles, and it's in that order," - Doug Pederson, Philadelphia Eagles Head Coach

"I mean glory to God, first and foremost. We wouldn't be here without him. This team is amazing." - Zach Ertz, Philadelphia Eagles Tight End

"I wouldn't say it was lucky...Obviously, if you do what's right on and off the field, I think the Lord steps in and plays a part in it. Magic happens," - Austin Collie 2007 victor after beating Utah

So God gets credit for the athletic ability of Super Bowl athletes but stepped in to beat the Utes in 2007 but deliberately commanded a 4-9 2017 in order to humble them (as told to me by a TDS fan).
Hey Loyter! The greatest show in the history of ever is coming back.
by 61_Shasta
2017-12-19 16:28:31
Lady Gaga's Las Vegas Residency Is a Done Deal
Mullet is once again incorrect. Loyter does not own seven Chris Gaines t-shirts and a door poster. He owns seven Joanna Gaines t-shirts. The door poster is Nicole Curtis.
by 61_Shasta
2017-12-06 09:21:34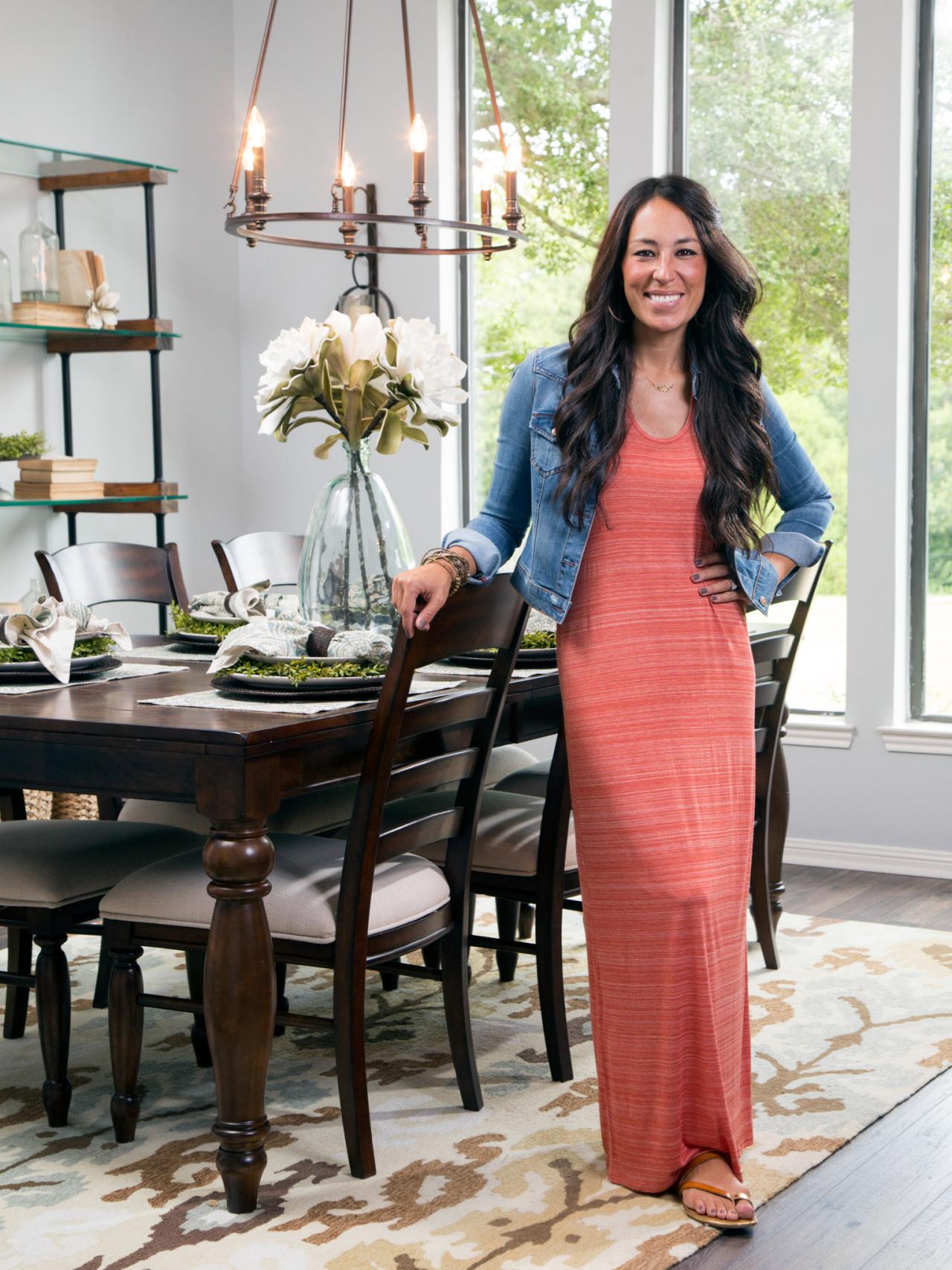 Bowl Projections as of Today
by 61_Shasta
2017-11-27 13:53:18
Yahoo: Texas Bowl, West Virginia vs. Utah
Athlon: Texas Bowl, Texas vs. Utah
CBS Sports: Texas Bowl, Kansas State vs. Utah
SB Nation: Texas Bowl, Texas vs. Utah
Sports Illustrated: Texas Bowl, Texas vs. Utah
NBC Sports: Liberty Bowl, Iowa State vs. Utah

Any of these move the meter?
Two messages I've received today. Coincidence?
by 61_Shasta
2017-11-21 13:38:27
9:45 AM text from Newbomb: Think I'll hang Christmas lights today since the weather is nice.

1:30 PM service alert: Rocky Mountain Power reporting that electricity is out to over 10,000 customers in West Jordan.
With the Emmys airing Sunday night I got curious. Here are the Emmy winners the last time BYU beat Utah
by 61_Shasta
2017-09-19 14:15:55
Lead Actor in a Comedy Series: Alec Baldwin, 30 Rock
Lead Actor in a Drama Series: Bryan Cranston, Breaking Bad
Lead Actress in a Comedy Series: Toni Collette, United States of Tara
Lead Actress in a Drama Series: Glenn Close, Damages
Supporting Actor in a Comedy Series: Jon Cryer, Two and a Half Men
Supporting Actor in a Drama Series: Michael Emerson, Lost
Supporting Actress in a Comedy Series: Kristen Chenoweth, Pushing Daisies
Supporting Actress in a Drama Series: Cherry Jones, 24
Guest Actor in a Comedy Series: Justin Timberlake, Saturday Night Live
Guest Actor in a Drama Series: Michael J. Fox, Rescue Me
Guest Actress in a Comedy Series: Tina Fey, Saturday Night Live
Guest Actress in a Drama Series Ellen Burstyn, Law & Order: SVU

SNL and Law & Order: SVU are the only two shows that are still on the air.
Since we were in the south end of the valley we decided to stop at Hires for an early dinner. There were four BYU fans there. It was amazing how down they were
by 61_Shasta
2017-09-09 18:11:46
At one point the topic was how bad things are and what a mess Bronco left the program in. The man at the table was ripping on Bronco for his "we don't recruit kids, kids recruit us" attitude. Said he thinks that it's possible the gap between Utah and BYU can't be made up losing six in a row.

Later in the conversation the topic shifted to how it's unfair that no P5 conference will take BYU but oddly enough instead of talking about religious discrimination and the other crutches BYU fan typically uses, the tone was more of why should anyone want BYU with as bad as the program is. The last topic I heard was them talking about how they are hoping BYU can be competitive tonight. Not one word mentioned winning the game.

As we were leaving I asked them if they were going to Provo and they said they were - unless we wanted to buy their tickets and go because we would likely have more fun tonight than they will. They kind of disconnected from the conversation and as we were leaving I said Good Luck to them. One of the women replied that she would say the same back but we likely won't need it. The man added that maybe we would need some luck but BYU definitely needs it more.

We just walked out without saying anything else. I honestly have never seen a group of BYU fans this pessimistic in my life.
Just saw a note from Jerome Brooks' dad Warren. Warren lives just outside of Houston and confirmed that he is safe.
by 61_Shasta
2017-08-27 16:55:45
Always good to hear.
That wonderful, globally respected BYU brand. So powerful it gets even a game against FCS Portland State on ESPN. Not the Dos, Tres or the Ocho, the mothership.
by 61_Shasta
2017-08-26 13:09:51
Only to have the coverage delayed by the end of the Broken Arrow High School vs. Tulsa United High School game. Admittedly it was only a minute or so. but hey, there's no real football on.
---
Top 10 Most Recently Posted Messages:
It is always good to be Whitt. Here's why it's REALLY good to be Whitt.
(1 day ago, 2 stars)
Ugh, hacked Ute_reprobate. But I can answer the hospital question
(18 days ago, 0 stars)
Minor point but that chubby Zoob was Weston Wride from the BYU marketing department. That was a BYU marketing department effort.
(33 days ago, 0 stars)
If it's sparking that means there's air between the two contacts. Personally I would replace the outlet and the cord, neither of which are hard. If it still sparks, it's electrician time.
(42 days ago, 1 stars)
Concierge Cooler Service
(48 days ago, 0 stars)
Unitarians. Well, and rustlers, cut throats, murderers, bounty hunters, desperados, mugs, pugs, thugs, nitwits, halfwits, dimwits, vipers, snipers, con men, Indian agents, Mexican bandits, muggers, buggerers, bushwhackers, hornswogglers,
(53 days ago, 2 stars)
Very possible. Mine was Chase Thomason at Channel 2
(60 days ago, 0 stars)
Close but not a record. Still impressive.
(60 days ago, 0 stars)
Actually we are going to Rain, then Tommy James at Sandy that night. We are old.
(63 days ago, 0 stars)
Ah, don't sell it short, GUBA. 844's a tremendous slouch....
(75 days ago, 2 stars)
No, I don't follow Greg's Twitter feed. But I do follow Hans Olsen who liked Wrubell's tweet. Bro.
(82 days ago, 2 stars)
Interesting. Wrubell confirms what many of us have been saying for years. BYU is not P5 despite the declarations of CB.
(83 days ago, 2 stars)
I see what you did there, SFork...
(83 days ago, 0 stars)
Happy Birthday, Willie Nelson! And Happy Birthday, Willie Nelson Yesterday Also
(84 days ago, 6 stars)
You must be off of your anti-dyslexia meds. You transposed your numbers again.
(95 days ago, 2 stars)
FYI Rocker, no popups, Windows 10, Chrome.
(105 days ago, 2 stars)
No. Zach is good, not great.
(109 days ago, 0 stars)
I really hope you don't care about this FFU. It's trivial,
(132 days ago, 0 stars)
Back to SoCal: Weddle to the Rams!
(137 days ago, 5 stars)
Newbomb is averaging just over 40% on his corner dog shot and we have proof that Loyter wasn't the West Valley carjacker.
(139 days ago, 1 stars)
Then it needs more doink?
(164 days ago, 0 stars)
Newbomb explains drumming.
(164 days ago, 2 stars)
If that's the case, what was the greatest thing *before* canned beer?
(186 days ago, 0 stars)
LOL - Britain Covey wins Twitter today...
(193 days ago, 11 stars)
You are correct, sir!
(199 days ago, 0 stars)
ForeveraUTE did a great job when we remodeled our house
(199 days ago, 0 stars)
We were driving around looking at Christmas lights. We found SFork's house
(218 days ago, 12 stars)
That Utah has a Bye scheduled in November says something about the BYU game. It's not going to be in November anymore.
(231 days ago, 1 stars)
You're so deep. How do you do it?
(236 days ago, 0 stars)
It has a correlation to where the programs were when I was there to where they are today in my opinion. If it's not in your mind that's nice.
(238 days ago, 3 stars)
A few BYU players tweeting out #BYUtoTampa. Not sure if that's a leak or lobbying. Either way it's hilarious. And yes, Crafty beat me to it.
(238 days ago, 9 stars)
Like this?
(240 days ago, 1 stars)
I doubt SFork wants to pay extra for that.
(240 days ago, 3 stars)
Dummm Da Dum Dum
(240 days ago, 3 stars)
No oops. Five in a row did end when it became six, six in a row ended when it became seven and seven ended last night. LOL
(240 days ago, 4 stars)
Sums it up
(240 days ago, 8 stars)
Correction. It IS on Fox Business and is on now.
(241 days ago, 0 stars)
Looks like the game will start on Fox Business at ~8:10
(241 days ago, 0 stars)
Probably something he is interested in and wants to do. Like Aykroyd and Crystal Skull vodka, Newman's Own, etc.
(241 days ago, 0 stars)
Wow. Hans talking on 1280 just dropped this. There is no player on the BYU roster including returned missionaries that has ever won a BYU/Utah game as a BYU player.
(244 days ago, 3 stars)
Why does this website have SFork written all over it?
(246 days ago, 3 stars)
I said this to the AD on Twitter and I don't think I've said it here but here's how I'd like our OOC games to go in the future.
(246 days ago, 3 stars)
Just conjecture on my part but the post about WebMonkey might have looked something like this and might have been tweeted to Tom Holmoe and Mark Harlan. But totally a guess on my part.
(246 days ago, 1 stars)
Ah, the beauty of putting something on the internet. It can never be completely deleted no matter how hard someone tries. I'm sure someone has a screen grab of it.
(246 days ago, 0 stars)
I had to do some work while it was on (hate when that happens) but
(246 days ago, 1 stars)
St. Weddle up next on 97.5/1280. Always a great interview.
(246 days ago, 1 stars)
And Sweetgrass proves prophetic once again...
(246 days ago, 3 stars)
Now that's roger. Over.
(246 days ago, 0 stars)
That's negative. Over.
(246 days ago, 0 stars)
I can't think of any of the regular posters here that also post on CB that are disrespectful.
(246 days ago, 3 stars)
Utah Athletics just tweeted out that BYU has turned back 150 unsold tickets
(246 days ago, 8 stars)
An exciting game between two tough teams played in front of tens of rabid fans.
(248 days ago, 2 stars)
Thanks 3431. On a (sort of) related thread, is anyone streaming the hoop game? I don't have Big-10 and don't want to add it for one game.
(253 days ago, 0 stars)
Double Post
(253 days ago, 0 stars)
I have to agree with Pat. Alex isn't HOF material. However if there were ever a Hall of Very Good, Alex would be first ballot there.
(253 days ago, 1 stars)
You better take a nap after all of that.
(266 days ago, 0 stars)
92nd regular season, 100th counting bowl games..
(266 days ago, 0 stars)
I'm not going to lie, I watched the BYU TV broadcast of the game just to hear the utter dismay in Dave McCann's voice.
(267 days ago, 1 stars)
Reel *dill* but yeah, C- at best
(269 days ago, 0 stars)
OK, who put SFork in charge of Twitter?
(282 days ago, 0 stars)
Yeah, Dick Nourse has confirmed it on his Facebook page.
(288 days ago, 1 stars)
Washington State has a message board? That would mean it has fans. Are you sure?
(297 days ago, 1 stars)
PAC-12 Women's Gymnastics championship tournament to be held at the Maverik Center
(300 days ago, 2 stars)
Yeah it was a tweet from Ross Apo. It looked like he put in for a free ticket because he wanted to watch two receivers
(312 days ago, 0 stars)
Oh Zing! Tweet of the Day...
(312 days ago, 3 stars)
Gimme an L! Gimme an O! Gimme an O! Gimme an B! Gimme an S! What does it spell? LOOBS!!!
(318 days ago, 3 stars)
77 but thanks. I used to feel younger than that.
(331 days ago, 0 stars)
McMurphy reporting that meeting between Urban and OSU AD has ended. Expects statement on Urban's resignation soon.
(356 days ago, 1 stars)
Short answer: No. However, if a head coach is aware that one of his assistants is assaulting is wife or anyone for that matter, that HC has a responsibility to report it.
(356 days ago, 3 stars)
I asked the Scoutmaster of the ward we used to live in why they did flags for the 24th but not for Martin Luther King, Jr. Day. His answer was ridiculous.
(363 days ago, 2 stars)
Considering the source...
(370 days ago, 2 stars)
There's a new Capital One Venture card that is partnered with hotels.com
(377 days ago, 0 stars)
I think the better question is, "who rips his face off first if he does something stupid like that, Donovan or Rudy?"
(396 days ago, 0 stars)
I'd say the odds of that being Mark Harlan and not a Zoob trying to be clever are about the same as me getting 8 hours of "quality time" with Gisele.
(417 days ago, 8 stars)
Quote from the Tampa Bay Times when Harlan was hired at USF in 2014
(417 days ago, 1 stars)
Tweet from Hans about Mark Harlan background. Sounds like the guy can bring in the money
(417 days ago, 2 stars)
Or ten cases of the stuff SheeeeeUTE serves.
(417 days ago, 3 stars)
Buyout is only $250,000. Basically Welby's wine budget for an average year.
(417 days ago, 4 stars)
Hearing more than one person say the new AD will be Mark Harlan from South Florida
(417 days ago, 2 stars)
Saturday, October 20
(419 days ago, 0 stars)
One reason I think this year will be different
(420 days ago, 6 stars)
We have just been informed that due to construction we will not be able to store the Shasta. Anyone have info on a storage place with at least 7' doors?
(450 days ago, 0 stars)
A lot of ASU people are apprehensive about it too.
(458 days ago, 0 stars)
Happy birthday, Turk. Here's your damn birthday present. And no, I'm not wrapping it.
(460 days ago, 5 stars)
Here's Whittingham's reasoning for H/H with NIU, Fresno, San Jose, etc.
(474 days ago, 1 stars)
Interesting look at ESPN's FPI projections.
(474 days ago, 5 stars)
So what you're saying is that the genius that booked our winter regional meeting for the week before Thanksgiving in Butte, MT now works for your company.
(474 days ago, 1 stars)
C - Realize that you're in Albuquerque and question your life choices.
(474 days ago, 1 stars)
Understand what you're saying but I don't know that saying that KUTV "got in on it" is accurate.
(479 days ago, 0 stars)
So I need the wisdom of the collective...
(480 days ago, 7 stars)
Butter emails!
(480 days ago, 0 stars)
To anyone minimizing the Utes playing in the NIT championship, I give you Justin Bibbins opinion
(482 days ago, 13 stars)
I will be interesting to see if his replacement will also be announced. Wouldn't surprise me.
(484 days ago, 4 stars)
If the McMasters rumors are true, I win!
(494 days ago, 9 stars)
Or a Unitarian.
(496 days ago, 1 stars)
Actually according to a paper published by INS there are more Canadians in the US who have overstayed their visa than Mexicans.
(496 days ago, 3 stars)
Larry puts his own non-conference schedule together.
(497 days ago, 0 stars)
I started thinking something was wrong with Spence Checketts last Wednesday. Now my curiosity meter is pegged with Gordon Monson. Methinks he's gone also.
(504 days ago, 2 stars)
This sucks. Like his on air persona or not, I can't think of a local host that put more work into his show prep than Spence
(507 days ago, 0 stars)
Another possibility to factor in
(507 days ago, 1 stars)
Top 10 Most Recommended Messages:
Congratulations to (now formally) Coach Jordan Wynn, University of Hawaii (75 stars)
2014-01-29 09:06:32
Just got word that Jordan is out of surgery. Everything went well (72 stars)
2010-12-13 12:49:20
The best summation of BYU's independence I've seen yet (65 stars)
2012-05-17 18:21:17
A nice touch at The Living Planet Aquarium by Grateful Ute. (63 stars)
2014-04-08 16:42:19
Shastalicious (61 stars)
2013-02-14 22:55:39
Sometimes you just get the feeling that a kid is just a good kid. Jordan Wynn is one of those kids (58 stars)
2009-04-19 18:33:03
Nothing personal 'bamafan but I thought this was pretty funny. (56 stars)
2013-01-03 15:20:36
This may be one of the best tweets I've seen in, well, ever. From DJ&PK (56 stars)
2010-04-26 10:59:48
The 61_Shasta way too long review of spring practice today (54 stars)
2012-03-20 20:14:16
Zane Beadles steps up big time. $750,000 donation back to the school (53 stars)
2014-07-28 11:23:03
Top 10 Most Viewed Messages:
I normally agree with Chris Berman on MNF and do agree that the Seahawks' unis from yesterday were horrible but... (4104)
2009-09-28 20:05:41
Youth Indoor Football League Forming - Players Needed (3542)
2008-02-14 10:43:42
So in honor of Mullet's Cialis spokesmilf preferences: (3316)
2015-01-27 15:07:59
I did not know this but I have to say my opinion of Alema Harrington just went up 1,000% (3187)
2012-02-06 21:47:09
While I have no opinion on Obama winning the Nobel prize and I blissfully have the politics category unchecked; there is one area of opinion that I actually do care about. MSNBC's top ten ugly cars of the last 50 years (3035)
2009-10-09 18:29:42
A toast to Coach A as well. Contract extension and a new tattoo (2882)
2011-12-11 20:21:51
Sometimes you just get the feeling that a kid is just a good kid. Jordan Wynn is one of those kids (2581)
2009-04-19 18:33:03
I discovered that issues of The Banyan (The BYU yearbook) have been digitized. I went to the 1926 edition and found a couple of cool pictures of my dad. I also found this that proves the more things change, the more they stay the same. (2392)
2013-04-09 18:09:47
We won. That's Good. Against a bad team. But what do we expect? (2302)
2011-12-16 21:53:23
Please help one of my best friends and good Ute fan. I know it's miscategorized but we need maximum exposure. (2285)
2013-12-08 00:10:09