Utah Yautja
Posted By: mokus
Date: Friday, June 14, 2019 at 12:23 pm
I wonder how many people who get upset at the idea of changing from The Utes forget that before 1972 Utah was The Redskins. I'm not necessarily a proponent of changing from The Utes, but it is faaaar from a hill I care to die on.

That said, there have been joking conversations about changing to the Hawks, which no one really gets excited about. Some suggested the Wookies. That could be fun.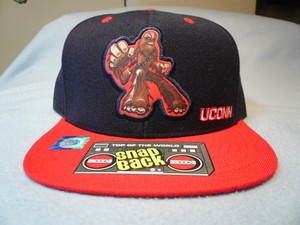 I would like to suggest the Utah Yautja. Yautja is the name of the creature from the Predator movies. I could have suggested The Predators, but I always thought the hockey team sounded lame. It comes off like The Wild or The Fury, and I always hated the ambiguous, general nature of team names like those.

The convenient part is that it sounds similar to Utah Utes. Yautja is pronounced Yah-OOT-cha. It wouldn't be the Yautjas, just simply said like YEW-tah Yah-OOT-cha. Utah Yautja, similar sounding, and bad ass as predators.

I mean think about it, the helmet designs are endless and could be really cool. I made a few mockups with a stencil like logo, or a more comic like logo.




Here is a helmet someone used for a Fantasy Football league. Its too design-y and busy, but yet another option.




Or we could go next generation and redesign the football helmet with the Predator mask idea as an inspiration. A team wearing these would be scary.


<< [ Ignore mokus ] [
Print This Message ] >>
Messages In This Thread
---
NEW: Utah Yautja


mokus

- -- Friday 14 June 2019, at 12:23 pm [ID# 1948197] [reply]
NEW:

"What's a Yautja" (nm)


utahpunk

- -- Friday 14 June 2019, at 01:10 pm [ID# 1948199] [reply]
(2)
NEW:

No (nm)


SforkUte

- -- Saturday 15 June 2019, at 05:46 pm [ID# 1948226] [reply]