Not to be a contrarian to those who loved the purity and simplicity of OU's old uniforms, but Oklahoma is getting a new look …
by vUUdoo
2014-07-17 09:20:13


I like the new wood grained helmet


another interesting tweet from UteCentral
by vUUdoo
2014-07-11 11:15:37
someone is meeting with Whitt to take a tour of the Chop Shop


Incidentally, I'm not sure this is the best name for a barber shop for a school with an Indian Nickname.
We need a nickname for our brutal 6 game stretch this year in football beginning at UCLA on Oct 4th. Have you seen this?
by vUUdoo
2014-07-07 11:38:48
There's a fair possibility that 5 of the 6 games will be against top 25 rated teams and 2 or 3 could be top 10. If we can finish 1-5 during this stretch, I'll be ecstatic.

Here it is:

@ UCLA
@ Oregon St.
Vs. USC
@ Arizona State
Vs. Oregon
@ Stanford

iiiiii yiiiii yie!
The only 4th of July joke I know (stolen from Comedian Steven Wright) ….
by vUUdoo
2014-07-02 10:59:18
Growing up, we were so poor that that on the 4th of July

instead of having fireworks or sparklers

my dad used to send us out in the middle field at night

and just have us rub our eyes real hard.
Bronco with the media is simply delicious ...
by vUUdoo
2014-06-24 10:29:22
"I think simply because we hold ourselves to the very highest standards in college football, we go above and beyond what anyone else in the world does to be compliant," Mendenhall said. "That it might be a violation of any sort, I think that's just news because of our standards."

http://www.good4utah.com/story/d/story/by u-not-worried-about-possible-ncaa-sanctio n s/42252/q-AUBcwvZUW2JNGV3717Rg


The Runnin' Moose might be gettin' a cornerback ....
by vUUdoo
2014-06-20 10:37:14
While Thomas is officially gone, the Utes could be gaining a transfer from the SEC. The News writes that "[f]ormer South Carolina cornerback Ahmad Christian, who transferred to a junior college in December and announced plans to sign with Utah via Twitter earlier this week, has yet to sign a financial aid agreement with the Utes." That, though, could happen as early as this week or he could wait until winter to join the team.

As Christian would be coming in from the JUCO ranks, he would be eligible to play immediately in 2014 if all of the academics get straightened out.

In December of last year, prior to the Gamecocks' bowl game, it was reported that Christian would be leaving the Gamecocks. Prior to that, Christian played in 12 games last season, making his first career start in the second game against Georgia. With starters Jimmy Legree and Victor Hampton leaving for the NFL, Christian was expected to, at the very least, compete for a starting job this spring.

Christian was a three-star member of USC's 2011 recruiting class.
http://collegefootballtalk.nbcsports.com/ 2014/06/17/utes-officially-lose-qb-could-g ain-ex-gamecocks-cb/
nothing helps the Summer go by faster on this board like a good old Ponzi Scheme Story ...
by vUUdoo
2014-06-19 11:30:31
FRUIT HEIGHTS, Utah - 63 year old Dee Allen Randall of Fruit Heights is alleged to have defrauded 700 people out of more than $72 million by recruiting clients to invest money and then using their funds to pay previous investors.

Randall is alleged to have used his positions in the business community and the Church of Jesus Christ of Latter-Day Saints to gain trust from his investors. One of his neighbors told ABC 4 News that 18 members of his LDS ward had invested money with Randall.

A neighbor said the last time he saw Randall was Sunday at Church.
http://www.good4utah.com/story/d/story/da vis-county-man-charged-in-massive-ponzi-s c heme/30713/8zdiPyzc1EasT_EjBlafZg
call me UnAmerican but I am cheering for Ghana ...
by vUUdoo
2014-06-16 16:01:05
I can't fathom cheering against a group of people who probably live on a $1 per day, whose countries GNP is equivalent to Delaware's and who is listed as the 5th most stable country in Africa.

I hope the drinks (of the non-polluted variety) are flowing in Africa tonight.

I love an underdog.
post HAP
by vUUdoo
2014-06-16 09:50:28
we had a small quake in the D.C. (Davis County) last night (3.3)
by vUUdoo
2014-06-12 10:25:58
it made my dog put his head up and look around for a second and made my recliner feel like it had a low level vibrate feature.
sometimes you gotta BOO your own ...
by vUUdoo
2014-06-11 13:50:57
http://espn.go.com/nfl/story/_/id/1106338 9/sean-smith-kansas-city-chiefs-cited-dui- wreck
last Friday
by vUUdoo
2014-06-08 12:57:39


http://www.arrowheadpride.com/2014/6/7/57 88392/alex-smith-first-pitch-royals-yankee s-nlds-giants
possible reasons the Utah Jazz haven't hired a coach yet:
by vUUdoo
2014-06-02 14:51:00
- they are waiting for a response from Larry himself.

- candidates were asked to interview at the Hot-Rod Hundley's in Union Park and got lost.

- Obama, the Inversion and rumors that the airport is rarely open during the winter.

- can't concentrate on hiring a coach till those pesky Red Zone Stores are out of the way.

- the multi-million a year head coaching salary is a nice living, but weighing that by having to work with David Locke is proving troublesome.

- Pat Riley is boycotting the job until 1280 comes clean about fabricating the Sockgate story.

- rumors persist that you can't get a drink or a decent t-Shirt here.
thinking of purchasing a tablet $300 or less ...
by vUUdoo
2014-06-02 13:46:01
anyone have a tablet that they love that can give me a recommendation?
phew ...
by vUUdoo
2014-06-02 10:54:03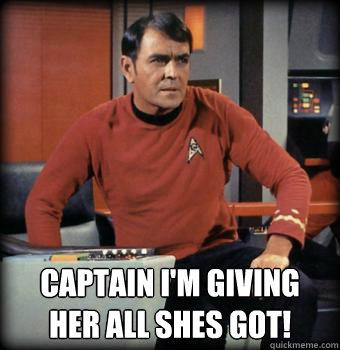 if you like boardmail, send me one me, I have a few additional deets/rumors ...
by vUUdoo
2014-05-29 11:08:15
I use 'deets' cause it makes Turk cringe.

--------------------------

same protocal as last time.

if you just signed up for Utefans (I don't feel comfortable sharing this)

if I think you are a troll .... same.
take this for what its worth ...
by vUUdoo
2014-05-24 22:11:43
I know a guy, who knows a guy on BYU's staff that has some sockgate deets (I think that's what the kids call it these days). Apparently the BYU Staff has been in Hawaii and his connection has only texted him a little bit.

I don't feel comfortable posting this here, but boardmail me and I'll paste his email (Ute fans only). If I suspect you are not a Utah fan, 'you vill get nutting.'
I heard a great story years ago that I'll never forget that left a lasting impact on me.
by vUUdoo
2014-05-24 12:46:42
A young father, in his late 20's was riding home on a subway in New York City. He had two young children with him. His children were tired and bored on the subway and started to act up (crying and hitting each other, etc), so much so that they began to disrupt and annoy the other passengers.

The father did nothing to comfort, quiet or discipline his kids. He just stared straight ahead and ignored them.

This situation went on for several minutes and several subway stops. Some of the passengers switched seats to move away, a few glared at the man in judgement and disgust wanting him to do something, and others just sat there angrily.

Finally, a woman approached the young father and asked if she could help. This sort of startled him. He looked around. There were tears in his eyes. He apoligized to the woman for his children and began to explain to her that he was catching the subway home from the hospital. His wife had just unexpectedly passed away.

I love that story. It's a true story. The older I get, the more I realize the less I know. Our minds are built to put together all of the facts and piece the stories together, even if we only know a fraction of what's going on.
there's always a downside (if things get too bad)
by vUUdoo
2014-05-21 16:06:06
I would hate to see Holmoe or Mendehall released from their callings.

They might not even get a vote of thanks from the pulpit.
I don't care for 1280 the zone, but kudos to them for having the guts to investigate this ...
by vUUdoo
2014-05-21 15:05:38
Meanwhile KSL hasn't reported it yet. How scary could it be if the Utah's news sources were reduced to KSL and the D-News?
sorry BYU, you're not Spongeworthy
by vUUdoo
2014-05-16 08:59:50
in an offer of good will and to soften the news of today, Utah should present BYU with a Deseret Duel Participation Trophy ...
by vUUdoo
2014-05-15 14:15:41
it would make everyone feel better.


if you want to make it as realistic as possible, I hope the audio for the new Godzilla movie lags a few seconds behind the video.
by vUUdoo
2014-05-08 16:12:35
I know some of you are excited for tonight's televised future divorcees, drug users, bankruptees and general debauchers ...
by vUUdoo
2014-05-08 14:21:10
and so am I.

I just wish there were more time between picks.
this discussion of boats and beautiful women made me think of another beauty ... Natalie Wood
by vUUdoo
2014-05-05 11:39:46
sorry, Liz Taylor and Marilyn Monroe are nice, but I'm siding with Alfred Hitchcock ...
by vUUdoo
2014-05-04 20:40:08
Grace Kelly


Happy belated Easter ...
by vUUdoo
2014-04-26 12:30:08
my (humble brag) brush with greatness ...
by vUUdoo
2014-04-24 12:17:47
I once ate at the Centerville Taco Bell alongside Mckay McGrath (former Ute Hoopster).

In college, I rented a car to actor Willam Defoe (the Green Golbin).

That is all.
this years summer movie list looks lame ...
by vUUdoo
2014-04-21 09:56:07
Am I the only one that has less than zero interest in the Avengers, Iron-Man, Thor, Capt. America, Agents of Shield. ect.

I'm not sure what happened? I must have missed that day in Geek class. I recall these comic book characters when I was a kid, but they were definitely B-Listers compared with Batman and Spiderman.

What puzzles me even more is how kids 16 and under know so much about these characters? I would think the latest generation would have created their own Super Heroes instead of gravitating to some of these characters that are 50 + years old.
Easter the day Jesus rose from the dead what should we do? ....How bout eggs? ... don't worry there's a bunny!
by vUUdoo
2014-04-17 17:05:54