For all users. This page is automatically generated and contains the most recent and best work on the message board.
Post Statistics:
* Note: Current rankings are based on activity in the last calendar year.
Recent Topics:
Well, I was wrong about Gonzaga. I thought they'd get soundly beat last night. Nice run by them, but I'm really glad they didn't win. Screw Few.
by loyter
2017-04-04 09:27:47
Overall, it was a great tournament this year. Tons of great games, excellent showing by the PAC, and overall a good fun time.

Come on Larry, get the Utes back in.
The announcers talked about how Sean Miller is the coach of the year, but I think it's Larry at this point. He's taken a team with three returners (one who played less than 5 mpg last year) and turned it into a legitimate contender for the PAC 12.
by loyter
2017-01-21 20:07:33
Too bad they didn't get UCLA in the HC.
A few unorganized thoughts from the Arizona game
by loyter
2017-01-05 22:35:05
1, I thought that Parker Van Dyke would finally find his role as a 5-6 minutes a game guy, who can hold things together long enough to get some valuable rest for his teammates. I was wrong. He's also bad at that. What the hell was he thinking, dribbling once and taking a 19 foot two-pointer?

2, How many games do we let Barefield jack up 12 shots and make 4 before coach reels him in? 1-7 from three? Isn't that what he's supposed to be good at?

3, I think David Copperfield must have had something to do with the disappearance of Bonam.

4, Arizona is a very good team. They have two legit 7 footers, one of which was high on Utah's recruiting radar. They play very good defense, and they are very well coached. Miller made some nice in-game adjustments.

5, Re: #4: Utah played right with Arizona tonight. And had they made 35% of their threes instead of 19%, this game may well have gone the other way. Many of those missed threes were wide-ass open too.

6, Daniels is a stud.

7, Rawson is a stud, but has no chance to guard inside against a team like Arizona.

8, Kuzma was rushing things. Had a bad case of the yips.

9, Coach K has publicly stated that he doesn't like wearing a suit to the games, but he desperately needs to wear a suit. The golf shirts look like sh!t. Just quit it coach. Probably why we lost, really.

10, There were a few calls along the way that greatly benefitted the home team. The 4th on Collette was rough. Almost no contact at all and guys do that all the time. That said, David reached on that and gave the ref the opportunity to call it. There was another where Arizona's Parker Hyphen Hyphen tipped a ball away from Daniels, then rode him to the ground chasing the loose ball that should have been called a foul but ended up a jump ball turnover. Home cooking. Total foul count: Utah 17, Arizona 8.

8 Fouls for the whole game!

11, Johnson had some nice moments, but also some silly fouls. He's like a very young malamute who doesn't really know how to control his body yet. I still have a lot of faith that, by his senior year, we are really going to like him.

12, If Utah can split this road trip, it will be a huge win. But don't sleep on ASU. They are better than their record and have several "quality" losses. They beat Colorado by one point tonight. They are beatable, but this will be no cakewalk.

13, This Ute team has a lot of potential, and will pick up a big win or two against a better team somewhere along the way. It will probably also lose a head scratcher or two. Probably won't get blown out much. (Reminds me of the great quote by Urban Meyer, "Potential is not a word you want associated with your name.")

14, If Utah can somehow find a way to start league play at 3-2, I'll be stoked.
Basektball afternoon games suck.
by loyter
2017-01-03 11:35:00
There is a not a single proper evening game on a weekend this season. The latest one tips off at 6:30 p.m.

1/7 3:00 p.m.
1/14 4:00 p.m.
1/21 6:00 p.m.
1/28 5:00 p.m.
2/4 2:30 p.m.
2/11 2:30 p.m.
2/19 6:30 p.m.
3/4 2:00 pm.

Hope you weren't planning on skiing or attending your kids' basketball games (or whatever). You choose - family or any of the awesome things this town has to offer, or Ute basketball on a "day-killer" schedule for the next three months.

Basketball games should start at 7:30 p.m. Late enough to finish up with skiing and kids activities, then have dinner and go out. I will be there, but I don't blame fans for choosing not to attend. I realize this has something to do with the league and the TV deal, but come on - every damn week?
Man, you know who I miss? 480ute.
by loyter
2016-12-14 10:40:11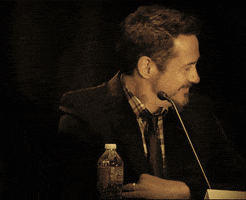 Basketball thoughts
by loyter
2016-11-29 10:22:51
First of all, Butler is a great basketball team. Don't forget they just beat #8 Arizona. Butler plays basketball like Rick Majerus' teams used to play. They take away your best offensive guys, they rotate perfectly on defense, they box out, and they execute offensive plays. Their guard, #1, was like a coach on the floor. He basically ran the team. Several times, he recognized the defense, called an "audible", and set his team up with an easy basket.

I'm guessing that a lot of Butler's opponents this year will claim that they just didn't have their "A game" when explaining why they lost and shot only 32%.

Consider me a Butler fan for the rest of the season.

As for the Utes - there is talent, but not talent like we've enjoyed for the last two seasons. Bonham and Kuzma are good college players, but not NBA first rounders like Wright and Poeltl. Kuzma ended up with nice stats. 21 and 10. Bonham got 17 points, but had 6 turnovers to 1 assist. The point guard must do better.

Utah had 4 assists for the game. -->4! I wonder if that's a record low.

Jayce Johnson has been a pretty severe disappointment so far. He's poor at defensive rotation, staying in position, and for a 7 footer, he's not much good at getting rebounds. (3 total last night in 14 minutes.) His touch around the basket is almost laughable. Larry is a good big man coach - hope he can develop Jayce. Don't forget though, Jayce has already been with the program for a year and a half, so development is moving at a pretty slow pace.

Devon Daniels is like a modern-day Cedric Martin. He's got enough skills and physical tools to play some minutes, but doesn't stand out. He was the third leading scorer last night.

I'm going to start a Tyler Rawson fan club. That guy is a baller. He doesn't have all the physical attributes, but he finds himself in good places, he's excellent on defense and defensive help, he's got a nose for the ball, and he's got a surprisingly nice touch around the rim.

Parker Van Dyke. I know he's local and he's a true Ute, but he's just not good enough to play at this level. He'd be a very good guard on a team like Southern Utah University. 21 minutes, 3 points, 2 rebounds 1 assist. He's listed for 0 turnovers, but I remember him losing the ball at least twice. He can't break anyone down off the dribble, he doesn't have good court vision, and he can't shoot the three when even sort of closely guarded.

JoJo Zamora - another random guard. Played 29 minutes, scored zero points, had 1 assist and 1 turnover. He's got pretty good handles. He looks a bit like Lawrence Borha, so we've started calling him JoJo Zaborha.

Gabe Bealer - A guy who looks like a baller, but just isn't. He is long, athletic, and smooth. He's got a nice three-point stroke, but it's slow, so he needs tons of time to get it off. He's buried deep on the bench and played a grand total of 6 minutes last night.

And the rest, here on Giliigan's Isle.

All in all, this team, as is, will win 17 games this year (that includes the extra-weak non-conference schedule).

But wait! Things are going to improve. Two saviors are on the bench and only two weeks away from joining the team. Sedrick Barefield (soph) and David Collette (junior) are going to come in and save the day and the season. Barefield will take pretty much all of Van Dyke's minutes. Collette will fight with Rawson for minutes at the four, and he'll win. Rawson will be a quality backup four and perhaps even a stretch three if the Utes want to go big. The addition of Collette will also free up Johnson for some weak side chippies and rebounds. This team will get much better.

Prediction: 22 wins and a 9 seed.
In other news, RSL management proves they are morons.
by loyter
2016-11-11 14:57:13
How is Pizza Hut still in business?
by loyter
2016-11-07 14:23:51
I would choose Little Ceasars 1000 times over Pizza Hut.

Does anyone actually like that place, or is it still in business because vacuous office coordinators aren't creative enough to explore other options?

Worst pizza available today - Pizza Hut.
UF.N
by loyter
2016-10-27 11:33:22
NBC Olympic coverage: Better than or worse than watching 10 hours of Still Alive?
by loyter
2016-08-14 20:07:07
NBC and the Olympics
by loyter
2016-08-11 12:39:31
My Olympics viewing experience: Tune in, watch NBC yammer on about some American athlete for 8 minutes, watch said athlete finish second (presumably there are other athletes involved, such as the one who finished first, but they don't get mentioned), inordinate number of commercials, frustration, switch to Netflix.
Hey Mullet, remember that time we put on our Whig wigs and wigged out when they had earwigs?
by loyter
2016-07-14 15:15:42
Who is more blind to the misdeeds of their charges, parents or pet owners?
by loyter
2016-07-11 10:40:18
Out for a hike. Dog owner with her dog off leash. Her dog runs up to some other dog who is on a leash, growls, bares teeth, minor skirmish.

Off-leash dog owner: "He never does that." (Even after the events of the last 10 seconds rendered that comment absolutely false)

Out in my neighborhood riding a skateboard last year. Unleashed dog in someone's front yard runs into the street and bites me.

Dog owner: "He never bites people."

The same people are the ones who think they are responsible pet owners. Take a look at yourself people.

Oh, and stop taking your #%!@ing animal to the store, on an airplane, and other places where they might encounter people who don't like animals. (Go ahead and assume that's everyone.)
Brickleberry, now on Netflix, is pretty dang funny.
by loyter
2016-06-30 11:51:28
Vin Sculley reads the "people will come" speech from Field of Dreams.
by loyter
2016-05-27 14:46:41
Amy car insurance people here?
by loyter
2016-05-11 12:53:51
I recently bought a retired box van and want to convert it to a sort of RV. My insurance guy says that it can only be insured as a commercial vehicle, on a separate commercial policy from my regular car, which is way more expensive than just an additional personal vehicle.

I don't own a business and this vehicle will only ever be used for personal use. it doesn't seem right that I should have to insure it as such. Anybody know what options are out there?
Which traffic laws do you wish police would focus more on?
by loyter
2016-05-09 09:07:31
For me, it's the "No vehicles towing trailers in left two lanes" on the freeway" signs that seem to be completely ignored, both by motorists and police.

Also, the people who miss their exit, but still force it to happen by crossing the solid lines, barely missing the barriers, kicking up a bunch of gravel, etc... They did a poor job of planning ahead, they should just proceed to the next exit.
Leicester City. Poised to do the unthinkable. Come on, Foxes!
by loyter
2016-04-24 19:49:40
8 points up on Tottenham with three to go (four for the Hotspur).

What a story. Every LCFC match will be televised in the U.S. I suggest you tune in. It would be their first Premier League title in their 136 year history.
Today
by loyter
2016-03-30 09:57:28
Nice write-up on Jakob Poeltl.
by loyter
2016-03-15 22:51:29
A great Ute. One more year would be great, but he's as good as gone. Sure was fun watching him play and develop.

http://www.sltrib.com/sports/3666403-155/ utah-mens-basketball-after-huge-sophomore? fullpage=1
The rebound foul against Loveridge and the travel against Kuzma in overtime were amazingly bad calls. Two of the worst calls of all time.
by loyter
2016-03-12 01:10:02
Nice job by the Utes to play through it and gut out a win. Let's beat the Ducks!

Tournament still going exactly to the seeding. I wonder how many times that's ever happened. The Utes will buck that trend tomorrow.
PAC 12 tourney observations
by loyter
2016-03-10 18:03:26
Arizona fans complain about every call. They are annoying.

Colorado isn't very good. I'm not impressed with Boyle's coaching. Interestingly, had they won at Utah last week, it would have been their 22nd regular season win - a school record. A record? Digest that and appreciate Utah's basketball tradition.

Don MacLean is a terrible color man. Goes way out of his way to be non-controversial, which results in indescribable boredom. Sad they couldn't get Bill Walton.

The first two games today featured 89 fouls. Geez.

Tourney has gone exactly to seeding so far. Hopefully, that trend continues for one more game.
Maybe Valpo should have go ahead and won their conference tourney. Think?
by loyter
2016-03-08 17:21:35
Nine games against teams with an RPI higher than 250.
One quality win against Oregon State.

Valpo is Wichita State lite. They'll probably have a win or two in the NIT.
Fun with Delon. siap
by loyter
2016-03-08 00:59:29
Oh, I bet the selection committee would have liked BYU to get into the dance so they could have put them on our side of the bracket. Even as a 14-3 matchup. Sorry selection committee, BYU sucks.
by loyter
2016-03-08 00:54:20
Iowa
by loyter
2016-03-03 20:07:27
Why is 1998 the benchmark? 1997 was all the same players, plus all-American Keith Van Horn.
by loyter
2016-03-01 15:47:37
That's a bit facetious. The point is that the team will be measured by its accomplishments in the tournament. If this team gets ousted in the second round like the 1999 team, there will be no further arguments about which is better.

Ahh, the tournament. The greatest event in all of sports.
Great win. I love Brandon Taylor.
by loyter
2016-02-27 17:33:24
One thought on the game. Utah was cruising in the first half, but I think it could have been a proper blowout had one thing happened - Tucker makes one or two of those wide open threes.

If Tucker makes those, it opens up everything Utah does on offense. They can't keep sagging to Poeltl, which takes away the quick big-to-big pass as well. Tucker eventually abandoned the three altogether, which rendered him a non-threat on the offensive end.

This team has a ton of character, though, and they found a way to get it done. What a fun ride. Go Utes!
"Arizona is NOT losing to Colorado." - Wildcat
by loyter
2016-02-25 00:47:41
Wildcat guarantees a win

I like Wildcat and what he adds to our board, but I'll go ahead and lump him in with AZ fans in general. They are annoying and boisterous and overly confident that their team is the greatest thing. Now, they have a ton of basketball tradition that's led to those attitudes, but I find it off-putting. They are like the Boise State fans of the PAC 12. Sadly, like Boise State, they've owned Utah since that wondrous game in '98.
Despite the travel that Arizona has to do this week, I think this week's schedule is unfair to the Utes.
by loyter
2016-02-23 12:45:27
Arizona plays at 7 MST tomorrow and gets an extra day off while Utah plays Thursday and then has to tip off against the Wildcats 41 hours later.
---
Top 10 Most Recently Posted Messages:
Retarded monkeys.
(2 days ago, 33 stars)
Well good morning to you, sunshine.
(2 days ago, 4 stars)
RE: Every restaurant or bar in Utah will have to display one of these signs.
(2 days ago, 8 stars)
I'd say that, since Utah basically lost the entire guard line, the promise of immediate playing time must have been a factor as well.
(6 days ago, 1 stars)
God has everything to do with everyting. Thanks God, for Ute sports and Cherry Cereza Laffy Taffy.
(8 days ago, 3 stars)
We removed the Kentucky filter, don't you think we can remove the $#!+ filter?
(8 days ago, 3 stars)
I tried to watch the playoff game the other night. Got bored and turned it off at halftime. The NBA is pretty much a steaming pile of $#!+.
(8 days ago, 3 stars)
Was it over when the Nazis bombed Pearl Harbor?
(20 days ago, 3 stars)
RE: for Sforky
(21 days ago, 8 stars)
Well, I was wrong about Gonzaga. I thought they'd get soundly beat last night. Nice run by them, but I'm really glad they didn't win. Screw Few.
(24 days ago, 7 stars)
Just replay saying, "I gave you a blue star." Which, by the way, I gave you a blue star. Boom!
(24 days ago, 3 stars)
Please don't compartmentalize. I hate message boards like that. If you are wearnig blue today, and want to talk about players less than 6'6" from east of the Mississippi, then click these three links....
(25 days ago, 1 stars)
I was really lonely in here while you guys were gone. I still haven't guessed which building that was.
(25 days ago, 0 stars)
Gonzaga has played a 16 seed, an 8 seed, a 4 seed, an 11 seed, and a 7 seed. Tonight they will be exposed as the overrated fraud that they are. UNC by 20.
(25 days ago, 6 stars)
It's just measured in penis size.
(29 days ago, 0 stars)
Also, Utah is consistently in the top 25 in fan attendance.
(29 days ago, 0 stars)
Disagree. Those screens are tired. And we need to hire a guy who is decent at running the replay machine.
(29 days ago, 2 stars)
Yeah but, the way this is calculated, I'd say Utah hasn't fallen far from where it would have been 15 years ago.
(29 days ago, 3 stars)
I don't get the Oregon hate.
(32 days ago, 4 stars)
Seeding-wise, Gonzaga has had a pretty easy ride in this tourney.
(33 days ago, 2 stars)
The crowd in New York is going nuts over this South Carolina/Florida game.
(33 days ago, 1 stars)
I think Oregon should have been a 1 seed. They won a conference that had three top ten teams all year. Their three seed was criminal.
(34 days ago, 2 stars)
Please keep the single feed design. I hate sites that have dozens of different little rooms, one for each topic.
(34 days ago, 8 stars)
Butler fits this description now.
(95 days ago, 0 stars)
I rounded up.
(95 days ago, 5 stars)
With regard to the PAC 12, I think the conference is really good at the top and quite weak from teams 6 through 12.
(95 days ago, 2 stars)
You're so into Comrade Crimson. Maybe you should ask him to the Enchantment Under the Sea dance.
(95 days ago, 5 stars)
5'4* seems a little short to me.
(95 days ago, 3 stars)
A really good top 10 team?
(95 days ago, 2 stars)
Nice night by Jayce Johnson. 4 points, 8 rebounds, pretty good defense.
(97 days ago, 1 stars)
I think Kevin O'Neil is going to get fired - he's not towing the company line, which is that Fultz is the greatest player ever to grace the PAC 12.
(97 days ago, 0 stars)
The announcers talked about how Sean Miller is the coach of the year, but I think it's Larry at this point. He's taken a team with three returners (one who played less than 5 mpg last year) and turned it into a legitimate contender for the PAC 12.
(97 days ago, 3 stars)
Never seen that before. Kuzma's three pointer from the wing missed and got wedged on the opposite side.
(97 days ago, 2 stars)
Coaches complain about inconsistency with the refs. This game is interesting because it's inconsistent from player to player. Daniels can't buy a call, but Fultz and Crisp get the call at any contact whatsoever.
(97 days ago, 1 stars)
6-11 from the free throw line. In effect, 6-13 because of the two missed front ends. That's a real weak spot for this team. Can't keep letting them hang around. Fultz really could carry them to a win if it's within 10 under 5 minutes.
(97 days ago, 0 stars)
Not sure who likes Fultz more, the announcers or the refs.
(97 days ago, 1 stars)
Utes missing the front end of two one-and-ones.
(97 days ago, 0 stars)
One of the worst foul calls I've ever seen on that box out on Barefield.
(97 days ago, 1 stars)
Currently 4 Utes with better stats than Fultz at this point.
(97 days ago, 2 stars)
Both Bonam and Daniels are currently having better games than Fultz. Someone pass the announcers a note with their names.
(97 days ago, 1 stars)
Jesus, we get it, Fultz is good. Do these announcers know that Washington is 9-9, 2-4 this year?
(97 days ago, 2 stars)
They aren't good away either. They're oh-fer the PAC.
(97 days ago, 0 stars)
Man I wish Larry had landed Markenin.
(97 days ago, 1 stars)
Arizona has looked like the better team all game. They've controlled the game.
(97 days ago, 0 stars)
If you live in Kansas, your vote literally counts for more than it does if you live in California.
(97 days ago, 1 stars)
To be fair, hundreds of thousands more people voted for Hillary than did for Trump.
(97 days ago, 1 stars)
The scenes from around the country and the world are really amazing today. Millions of people marching. Good job - too bad there wasn't this kind of turn out at the polls.
(97 days ago, 10 stars)
I have 5.5 inches.
(97 days ago, 4 stars)
Not to mention the game in '99 against Miami OH.
(97 days ago, 1 stars)
I think Bealer's minutes were largely because of Daniels' terrible night. Devon was a proper mess all night. Bealer took advantage of the opportunity (and a good matchup) and had a nice night. The lob dunk on the baseline inbound was really fun.
(100 days ago, 2 stars)
Daniels was wide open at mid-court. It would have been desperation, and very low percentage, but it would at least have had the potential to tie the game.
(103 days ago, 0 stars)
Biggest differential in the stats is free throws. UCLA 8-13, Utah 3-6
(104 days ago, 0 stars)
Larry K is so good at identifying talent, getting guys to buy into a system, community relations, game planning, coaching big men - but he's so bad at end-game situations. His record must be about 2-20 in games decided by 3 points or less.
(104 days ago, 2 stars)
I've heard the argument (rightfully so) in the past that the Utes didn't play aggressive, so that's why the other team didn't get fouls called against them. Does not apply tonight.
(104 days ago, 2 stars)
Kuzma is not a smart basketball player. He's good, but not smart.
(104 days ago, 2 stars)
No reason to throw up a fall-away three with still 4.5 seconds on the clock.
(104 days ago, 2 stars)
I disagree about Jayce. Remember, he's only a freshman, and Larry has three years to work his big man magic on him. He's no Poeltl, but he'll be good after his time here, if he stays.
(105 days ago, 4 stars)
Nobody's wondering.
(106 days ago, 5 stars)
OK everyone, stop being fat.
(109 days ago, 5 stars)
Ummm…88 points bro.
(110 days ago, 2 stars)
A few comments
(110 days ago, 2 stars)
IT'S NOT ABOUT ME!
(113 days ago, 0 stars)
Devon Daniels led the Utes in rebounding with 7. Next was Collette with 4. Come on, bigs!
(113 days ago, 1 stars)
Rebounding will suffer when a team plays zone. Rebounding will also suffer when your 4 man is 6'5" (Rawson)
(113 days ago, 0 stars)
A few unorganized thoughts from the Arizona game
(113 days ago, 6 stars)
It's called brachydactyly.
(114 days ago, 1 stars)
Oh, and I forgot the ridiculous 5 or 6 p.m. starts on weeknights.
(115 days ago, 1 stars)
Basektball afternoon games suck.
(115 days ago, 1 stars)
I tried Panda Express. It was ok. Not great.
(122 days ago, 0 stars)
No.
(125 days ago, 5 stars)
I dated a girl for a while who was in incomparable orator.
(126 days ago, 5 stars)
^^^Doesn't really know what a hipster is.^^^
(129 days ago, 1 stars)
Was she hot?
(129 days ago, 4 stars)
RE: Damnit, we got another 4 star commit
(133 days ago, 3 stars)
Man, you know who I miss? 480ute.
(135 days ago, 3 stars)
The hope is that Barefield will be the guy who increases the 3 point percentage. Not just becuase he can shoot, but becuase having another legitimate threat will open up shots for other shooters.
(150 days ago, 5 stars)
Basketball thoughts
(150 days ago, 11 stars)
I think "November Fade" would make a pretty cool band name.
(158 days ago, 5 stars)
After losing next week, we'll be three games from the championship. Don't kid yourself.
(158 days ago, 3 stars)
I don't know about you guys, but I'm going to hurry up and start making reservations for the Vegas Bowl! Who's in?
(160 days ago, 0 stars)
Hate.
(166 days ago, 4 stars)
WHY U HATE MERICA??!!?
(167 days ago, 3 stars)
RE: I'm pulling for our old friends Wyoming to win out. They could even make an NY6 if WMU stumbles.
(167 days ago, 4 stars)
In other news, RSL management proves they are morons.
(168 days ago, 1 stars)
RE: Dress warm the mountains get very cold this time of year.
(171 days ago, 4 stars)
Don't get cute scratch. I'll cut your allowance.
(172 days ago, 4 stars)
How is Pizza Hut still in business?
(172 days ago, 2 stars)
RE: Sometimes it's the little things that make you happy.
(174 days ago, 4 stars)
Dude, Utah is 7-1 and if first place in the south, ranked in the top 20, and Game Day is coming to town. Step back and look around - this is awesome.
(182 days ago, 13 stars)
UF.N
(183 days ago, 13 stars)
It's not misleading at all. The Utes rank damn near last. Because they suck in the red zone, full stop.
(190 days ago, 1 stars)
You count as someone Hoya. Don't discount your contributions around here.
(194 days ago, 3 stars)
How do you guys keep coming up with these zingers??!? Brilliant! I swear, I nearly pissed my pants! Whew!
(196 days ago, 2 stars)
RE: What? Does that Sucker Punching Nick Emery play football too?
(196 days ago, 5 stars)
Oh yeah!!! I'm dying over here. Coffee all over my monitor!
(197 days ago, 13 stars)
Do I have to pick them up...IN BERKELEY? BOOM!
(197 days ago, 7 stars)
The middle class...in Berkeley? HAHAHAHAHA!!!!!
(197 days ago, 2 stars)
The Cal/Berkeley jokes just don't get old. Keep them coming, folks!
(197 days ago, 3 stars)
What would happen if the school decided to use, say, Nike cleats on account of all the injuries?
(197 days ago, 2 stars)
I'd like them to dial back the size of the drum and feather on the black helmets.
(198 days ago, 1 stars)
Top 10 Most Recommended Messages:
There's a line in the deseret news this morning about winning streaks... (73 stars)
2008-11-17 07:42:03
Some thoughts on supporting the basketball program: (Or, Superloyter's version of grabbing the mic ) (60 stars)
2009-11-10 02:15:47
Have you seen how freaking long my left arm is?!? (57 stars)
2013-08-30 15:16:35
Superloyter's supersized MWC hoop preview: (53 stars)
2007-10-30 16:29:19
TCU vs. BSU: The Plessy vs. Ferguson "Separate but equal Bowl". Hilarious. (52 stars)
2009-12-06 19:48:50
Uh, B.O. you might want to dial it back a notch or two. (50 stars)
2009-08-08 16:48:18
F*%k BYU. (49 stars)
2008-10-13 08:11:27
There is an easy answer to this question from cougarboard: (48 stars)
2010-09-25 11:01:29
Gothloyter and Superloyter agree on one thing: Nobody should bring a sign to Gameday that mentions BYU....at all. None. You are a douche if you do. (46 stars)
2010-10-31 15:56:01
Oh no. How will the Utes survive without his 1 devastating hit and 7 missed arm tackles? (45 stars)
2013-08-28 10:35:21
Top 10 Most Viewed Messages:
CU volleyball player Neira Ortiz Ruiz won't leave me alone. I told her we should keep it cool, have some laughs. Next thing you know, 32 messages on my phone. (4069)
2012-11-24 12:42:01
Loyter's review of Mullet Ute's taste and culture review: Adventureland (3276)
2009-11-04 01:36:44
Some thoughts on supporting the basketball program: (Or, Superloyter's version of grabbing the mic ) (3078)
2009-11-10 02:15:47
HAP 2015 Board of Directors Meeting Agenda (2909)
2015-04-22 11:25:20
I am down with the national anthem, but could they stop with God Bless America at all the games? (1564)
2007-05-31 21:07:02
TDS's new cheerleader uni's.....(photo) (1545)
2004-08-05 11:57:11
loyter's MWC regular season wrap-up (1503)
2005-03-06 17:44:19
I watched the replay of the last Zoo drive.... (1481)
2006-11-26 21:19:56
Great e-mail on Rome.... (1436)
2004-11-01 11:52:24
This is the KY guy I am most afraid of... (1428)
2005-03-21 12:14:50