For all users. This page is automatically generated and contains the most recent and best work on the message board.
Post Statistics:
* Note: Current rankings are based on activity in the last calendar year.
Recent Topics:
Holy wow. Finn gets a LIGHT SABER???
by leftyjace
2015-08-27 11:53:50
http://entertainthis.usatoday.com/2015/08 /27/star-wars-the-force-awakens-instagram- teaser-john-boyega/

This is going to be fun.....
My letter to Dr. Hill with a CC to Gordon Monson
by leftyjace
2015-08-19 11:41:14
Dr. Hill,

Let me add my voice to the chorus of those chanting "No more BYU". It's just not worth it. I am a season ticket holder to both Utah football and basketball. I don't mind scheduling BYU for basketball, that tends to be a bit more tame. But football? I'm tired of the injuries and hostility especially when playing BYU doesn't do us any good in getting to the Rose Bowl. The rivalry was meaningful when it mattered to both teams. It doesn't matter to Utah now.
The local media (one member of which is CC'd in on this e-mail) scream that the rivalry is needed and that the public wants it. I think they're wrong. I think the BYU fans want it, but most everyone that is a Utah fan could "take it or leave it". And if there's no real benefit (the games at RES will sell out anyway)... why are we playing them any more???
The rivalry is over. Utah won. Let's grant it the death it deserves.

Thanks,

<my name here>
The tide has turned. (Well, for one local media entity, at least.)
by leftyjace
2015-08-12 12:18:37
If you go to the Salt Lake Tribune web site and hover over the "Sports" menu, the sections are listed in the following order:

Jazz
RSL
Utah Utes
BYU Cougars
USU Aggies
etc.

It wasn't all that long ago that Utah and BYU were in a different order.

Just sayin'.


Man, we have some GREAT USMNT games coming up the rest of the year.
by leftyjace
2015-07-28 10:33:03
9/4 - Friendly - Peru - @ RFK Stadium - Fox Sports 1
9/8 - Friendly - Brazil - @ Gillette Stadium - ESPN
10/9 - Confederations Cup Playoff - Mexico - @ Rose Bowl - TBD
11/13 - World Cup Qualifier - St. Vincent or Aruba - @ Busch Stadium - TBD
11/17 - World Cup Qualifier - Trinidad & Tobago - TBD - TBD

Two friendlies against quality opponents (especially Brazil), a super-intense rivalry match for inclusion into the 2017 Confederations Cup, and then two World Cup Qualifiers that count towards qualification for the 2018 World Cup.

Killer stuff.
And now with today's WTF Moment - Sports Illustrated!!!!
by leftyjace
2015-05-14 12:54:42
They just released their Post-Spring Power Rankings. I have highlighted a few interesting positions by bolding them.

Here's your list:

1. Ohio State
2. Baylor
3. Auburn
4. Alabama
5. Michigan State
6. TCU
7. Notre Dame
8. UCLA
9. Florida State
10. Oregon
11. Stanford
12. Ole Miss
13. Arizona
14. USC
15. Boise State
16. Clemson
17. Missouri
18. Georgia
19. Arizona State
20. Wisconsin
21. Georgia State
22. Oklahoma
23. BYU
24. LSU
25. Oklahoma State

PAC-12 has 6 of the top 19....
And I have NO idea why BYU is in there and Utah is not. Mind boggling.
Cue the "Rise and Shout" choruses on Cougarboard...

The actual SI Article can be found HERE.
BAD Harbaugh! BAD HARBAUGH!!!!
by leftyjace
2015-05-12 13:24:46
Michigan has been very naughty. 4 secondary recruiting violations committed since Harbaugh took over.

Here's the link to the article...

http://www.freep.com/story/sports/college /university-michigan/wolverines/2015/05/1 2 /michigan-secondary-violations-jim-harbau g h/27154627/


The violations, all reported April 13, were improperly discussing a recruit before he had been admitted, providing a helmet and jersey for a fundraiser to benefit a high school scholarship fund, sharing recruiting materials through social media, and allowing a recruit to sit in premium seating at a campus hockey game.
Greg Marsden retires.
by leftyjace
2015-04-20 15:22:33
http://www.utahutes.com/sports/w-gym/spec -rel/042015aab.html


Greg Marsden, who led Utah gymnastics to unprecedented national success on the competitive floor and in the stands, has announced his retirement after 40 seasons as the school's head coach. Last Saturday, Utah placed second at the 2015 NCAA Championships, just five one hundredths of a point out of first place.

Megan Marsden, Utah's six-year co-head coach and an assistant for the previous 25 years, will continue in her current role. Tom Farden, Utah's assistant coach for the past five years and the former head coach at Southeast Missouri State, has been elevated to co-head coach.

A press conference announcing Greg Marsden's retirement and introducing Megan Marsden and Farden as Utah's co-head coaches will be held Tuesday, Apr. 21 at 3 p.m. in the Huntsman Center.
So for all you Breaking Benjamin fans... they're back...
by leftyjace
2015-03-23 13:42:27
Here's why SEC considers BYU as P5...
by leftyjace
2015-03-19 16:33:44
http://www.vanquishthefoe.com/byu-cougars -football/2015/3/19/8258701/byu-mississipp i-state-schedule-football-series-2016-17-i ndependence
So... just out of curiosity... is anybody else starting to get worried about this?
by leftyjace
2015-03-18 12:47:57
This GIF shows projections of drought conditions throughout North America over the next 80 years if we maintain current emission levels.



Here's the full video from NASA, which incidentally shows a model that only goes through 2075 (vs. 2095 in the GIF above):


Also, this video is about water levels in California. Again, this is from NASA of all places.


I find it interesting that even in the "drastic changes" model, things get pretty darn severe. Mexico basically looks like it would become a desert - and I'll give you one guess as to where all of those thirsty Mexicans will want to go.

By the way, kids, this is from NASA, not a left-wing liberal group.

Serious question: Do these projections make you want to change your behavior at all? Or do those that don't believe in carbon emission issues and climate change see this as further propaganda?
Ladies and gentlemen, I give you... the heartland of the SEC.
by leftyjace
2015-03-13 10:08:47
Super Cool article about the smartest and dumbest states according to Tweets

Interesting. Very interesting. Kudos, Wyoming. I didn't think you had it in you.
So does anybody know the skinny on Marcus Horne? Is this a good pickup?
by leftyjace
2015-03-05 13:10:15
So it's taken a heckuva long time, but I'm finally starting season 7 of How I Met Your Mother. I'm going through "story fatigue". Should I stick it through to the end? Has anybody watched all seasons?
by leftyjace
2015-03-02 11:04:25
So... I'm confused. ESPN never makes mistakes, right?
by leftyjace
2015-02-24 08:13:52
Check this ESPN PAC-12 Blog post out: LINKY LINKY

Chantel Jennings says... and I quote:


Michigan is in a state of flux -- losing its quarterback (Devin Gardner), top receiver (Devin Funchess) and top defensive player (Jake Ryan) from the 2014 season. Utah has had a few significant losses as well -- Nate Orchard, Travis Wilson, Kaelin Clay and Dres Anderson … just to name a few.


Is something going on? Is this a conspiracy?

TELL ME TELL ME TELL ME!
Well y'all, when I wake up in the morning it'll be 1/2 way through this hell otherwise known as "recovery", and in 3 weeks I'll be able to walk on my right leg again. Thanks for helping keep me sane so far.
by leftyjace
2015-02-18 22:22:24
It is so interesting seeing how some of my friends and family react to the whole 50 Shades of Grey thing, especially given things I know about them. Some are just as hypocritical about this book as they can be about books of scripture, I swear.
by leftyjace
2015-02-15 14:55:22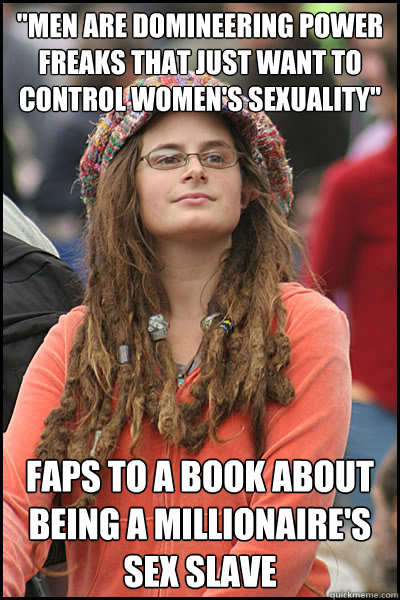 Saw this picture today, first thing that came to mind was the proliferation of grammar nazis on this board (of which I am one)... made me LOLOLOL
by leftyjace
2015-02-11 08:58:25
FACT: It could be worse. We could have Bobby Petrino associated with our program.
by leftyjace
2015-02-10 14:55:05
http://bleacherreport.com/articles/235889 2-what-its-like-to-have-bobby-petrino-pull -your-offer-48-hours-before-signing-day
HAPPY BIRTHDAY, WEBMONKEY!!!!
by leftyjace
2015-02-08 09:34:28
May all your dreams come true today!!!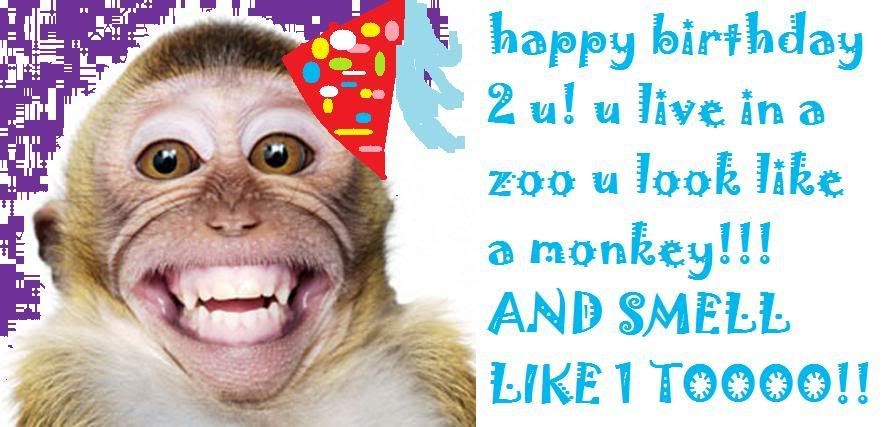 It was bound to happen. There's just no way the PAC-12 could let all those Chinese fans go uncontested.
by leftyjace
2015-02-06 16:28:27
http://pac-12.com/article/2015/02/06/pac- 12-reaches-agreement-stream-27-basketball- games-china
You know why LOI day is such a big deal?
by leftyjace
2015-02-04 17:21:38
This is a day of excitement! We get to see a bunch of great kids and athletes that WANT to come to Utah and play football in our stadium!

I know it's really not all that big a deal in the grand scheme of things, what with us doing as great as we do without the 4 and 5 star athletes all the time. I get that. It's still so amazing to me that we can do as well as we've done in the past with 2 and 3 star athletes. Just goes to show how great our coaching staff and culture is at the U.

But what's SO neat is to see highly touted athletes committing to come here! They're stoked! They're ecstatic! How can you NOT get excited about that, even if they don't end up panning out or something happens later on down the road???

So enjoy the day for what it is - a day of fun and excitement!

GO UTES!!!!


George Wilson is official!
by leftyjace
2015-02-04 17:04:07
6 weeks. No bearing weight on my right leg. This is gonna suck. Luckily I have all of you to silently observe. That will keep me entertained.
by leftyjace
2015-01-31 21:52:34
Micro fracture surgery on a couple of spots on my right femur. Medical advances are SO COOL! I won't need a knee replacement until much later. But... This recovery period will be hard, and I have stairs in my house. Luckily I have a neighbor gal who needs some extra cash that can come service me. Plus I can work from home. I love technology...

BUT THIS IS STILL GONNA SUCK.

I'm relying on you all. Keep me entertained.

Carry on.
Just announced, re: Offensive and Defensive Coordinators
by leftyjace
2015-01-15 14:50:14
KW and CH are going to forego hiring coordinators for next season. Kyle will serve as Head Coach and Defensive Coordinator-by-proxy, and both men are hoping that Dennis Erickson recognizes there's a void that needs to be filled prompting him to just DO THE JOB.

This post brought to you by Snickers, Grape-Nuts and the number 21.
I know there are many that are worked into a frenzy, but we have no influence on how things will end up. While events are within our circle of concern, they are not in our circle of influence. Therefore...
by leftyjace
2014-12-27 15:00:21
Whitt's not going anywhere for at least 2 years.
by leftyjace
2014-12-05 15:45:47
His youngest child is in high school. Can you imagine being as family oriented as he is and moving his child in the middle of high school years?

As long as things are going good here, I just don't see him picking up and leaving.
"You can always take layers off...but if you show up without layers and then it's cold, then you're in trouble." - Joe Buck
by leftyjace
2014-11-23 11:20:45
Yes it was miserable yesterday, but I dressed for a blizzard just in case and ended up using everything I brought. I have yet to be at RES with some sort of rain or snowfall where it was NOT miserable. So glad I didn't risk it.

The game sucked, the weather was horrible, and yet despite all of that I was able to still have an enjoyable day spending quality time with my son.

I love that we have a great, improving football team representing my alma mater! Love the stadium, love the spirit, love the passion and emotional investment of my fellow fans!

And guess what??? We have a chance to go 8-4 and go to a bowl game this year. 8-4!!!! At the beginning of the season I remember feeling like I was being overly optimistic hoping for 6-6 and a bowl game.

Whatever happens I'm happy with this season. I look forward to hitting the road and cheering on the UTES at whatever bowl we end up playing. And I look forward to next season's home schedule, which is going to be AWESOME!!!!!

Cheer up, everybody!! Go UTES!!!!!!!!!
Slower traffic keep right. Discuss.
by leftyjace
2014-11-21 08:42:00
http://fox13now.com/2014/11/20/utah-drive rs-livid-over-left-lane-loafers-police-say -slow-drivers-must-move-over/
How a kid who wore BYU gear in his childhood family pictures is now a die-hard UTE
by leftyjace
2014-10-31 06:54:00
Though born in Utah, my family moved to central California when I was very, very young. My Dad became a tennis pro. I spent a lot of time at the club as a kid. People there (affluent, well-to-do) were understandably loyal to their various alma maters, and my Dad was no different. I used to wear BYU gear because my parents gave it to me - I didn't know much about any other schools, though I thought USC had cool uniforms and I watched the Rose Bowl every year. I remember being at the club in the lounge watching Danny Ainge's end-to-end layup to win in the NCAA tournament and cheering like crazy, while everyone around me looked stunned and wondered what was going on.

As a young adult we moved back to Utah. I was active LDS and fell back into the rhythm of cheering for BYU until some significant family events happened that changed my outlook on life. I started growing up and began the process of "losing my faith". My high school experience was horrible and studies was not my focus. I graduated with a 2.7 GPA ("earning" two 0.0's my senior year), did so with 1/4 credit to spare, and didn't really complete any college prep courses.

Married at 20 and a father at 23, I didn't start college until my son was born. I applied for SLCC and was accepted and started part-time coursework.

A few years later, I started thinking about what I wanted to do and set my mind on graduating with a degree in Computer Science. Finding out that the U had a great program, I set my sights on transferring and getting accepted to the U. At this point my loyalties were ambiguous. I was, however, accepted as a CS major.

After off-and-on part-time attendance, I switched my major to Economics (much easier for a non-traditional student to finish). After years of part-time attendance I finally realized I was in my late 30's and didn't have my degree yet, so I literally took a year off of work, took out a bazillion dollars in student loans to support my family, and went up to the U in 2007 to finish 48 semester hours in 3 semesters. I graduated with my B.S. in Economics in December 2007.

To put it absolutely plainly, this was the first time I had attended an educational institution as an adult (or young adult) where I was able to enjoy the experience and start to appreciate my school. I can't explain what happened... I just... fell in love. The Union, the classes, the coursework, the instructors, the campus. Here I was, a late 30's student, hanging out with a bunch of traditional students, and I was accepted, respected, and included like I never was in High School. It was at this point that I really started cheering for the U.

After graduating, the magical 2008-2009 season happened, and I followed very closely. I was then completely and utterly hooked on Utah football. I had somewhat followed basketball over the years, but it was football that turned me into a rabid Ute.

I also applied for and was accepted to the U Executive MBA program, which I graduated from in 2011. A buddy in my class and I decided to get football season tickets that first year - ironically, the season before the PAC-12 announcement. (Good timing!)

Now, here I am, a mid-40's dude, with two degrees from the University of Utah on my wall and football season tickets every year. I'm really close to pulling the trigger and ponying up for some basketball season tickets as well, and I find myself seeking out and watching the Utah volleyball team on the PAC-12 network whenever I can.

The loyalty and love I feel for my school is hard to describe. I didn't know why people were such rabid and loyal fans until late in my adult life - and now I regret not taking part in the full college experience when I was younger. But given the circumstances, I feel like my experience was extremely rich and amazing. I am definitely a black sheep in my family - not only do I not cheer for BYU, but I'm also not active LDS any more. But I wouldn't change a thing and couldn't be happier... and at least my mom (and my dad, up until his death in 2012) got to the point where they would cheer for the U as long as they weren't playing BYU.

The U changed my life. Completely changed my life. It wasn't so long ago that I was an adult with no degree, inconsistent income, and a lot of insecurity about my resume. Applying myself at the U changed all that. The quality of my life has changed in so many ways - not only income and employment prospects, but also self-confidence and security because I have two degrees from a great institution that no one can take away from me. Never again will people disregard my qualifications and experience simply because I didn't have anything substantial to put under "Education" on my resume.

I have passed my fandom on to my children. Both my son and my daughter are big time U fans. I take my son to the majority of games with me. He's down at UVU right now in his sophomore year, but has intentions of applying to and graduating from the U Dental School.

OK, that's a lot more than you wanted to know about me, but I've read some of the stories that were posted and they are oftentimes amazing, insightful, funny, and fun. Proud to be a member of such a wonderful brother/sister-hood of Utah fans and alumni.

GO UTES!!!!!!


So while reviewing the ESPN Pac-12 blog, I saw this...
by leftyjace
2014-10-17 00:18:30
From this particular blog post: http://espn.go.com/blog/pac12/post/_/id/7 8742/a-6-pac-of-questions-for-week-8

AND I QUOTE:


6. Who is a breakout player to watch for the second half?

Kevin Gemmell / @Kevin_Gemmell: Since Kyle went defense, I'll go offense. A running back we're not talking much about is Utah's Devontae Booker. There are only five backs in the conference averaging more than 100 yards per game, and Booker is one of them. He's only got four rushing touchdowns, but he's averaging nearly six yards per carry and the Utes have done a nice job balancing out the offense. As the schedule stiffens, look for him to be an impact guy.


Prophetic, no?


---
Top 10 Most Recently Posted Messages:
Nope. I'm torn between blocking myself off of everything and finding out as much as I can. Recently I lean more towards ignorance. But my friend shared this with me so... ya.
(3 days ago, 1 stars)
Holy wow. Finn gets a LIGHT SABER???
(3 days ago, 0 stars)
RE: Caw Caw, bitches
(3 days ago, 5 stars)
Teddy Roosevelt. One of the greats. There's a lot of reasons why he's on Mount Rushmore. Dude was a STUD.
(10 days ago, 0 stars)
My letter to Dr. Hill with a CC to Gordon Monson
(11 days ago, 11 stars)
Ticket sales is an interesting thing to look at
(18 days ago, 0 stars)
RSL is huge. Huge. Plus, I can understand grouping the professional teams at the top before the college sports teams.
(18 days ago, 1 stars)
The tide has turned. (Well, for one local media entity, at least.)
(18 days ago, 3 stars)
Agreed. But you know what sucks? The next day is the Olympics qualifier for the U23's. That's rough - Brooks, Yedlin, and Morris will likely go with the U23s. Two big matches at the same time is not a good thing.
(33 days ago, 0 stars)
Man, we have some GREAT USMNT games coming up the rest of the year.
(33 days ago, 3 stars)
Crap. Crap crap crap crap crap. As a Yankee fan whose team is only 7 games ahead of the Jays in the AL East, I do NOT like this move. Lots of respect for TT and can only be an improvement over Reyes for sure. Not happy about this trade.
(33 days ago, 0 stars)
Your full PAC 12 lineup...
(33 days ago, 1 stars)
3 things
(36 days ago, 0 stars)
This. Was. Beautiful.
(38 days ago, 1 stars)
Isn't anyone watching the WWC? This is one of the most epic matches I've ever seen. We are up 5-2 in the 58th minute.
(56 days ago, 5 stars)
My son has committed to go to Eugene with me for the Oregon game. My weekend is made, and it just barely started!!!!!
(72 days ago, 5 stars)
He's been called up all year. Hasn't been able to hit an open goal to save his life up until yesterday.
(85 days ago, 0 stars)
RE: USA takes down FIFA, now beats Netherlands
(86 days ago, 1 stars)
I can't believe it! I got to move my football tickets from E34 to E36! DREAMS DO COME TRUE!!! Now if I get to move my Basketball tickets down, I might have an alumnorgasm.
(86 days ago, 4 stars)
He did, after a beautiful thru ball from Bradley. THIS was the Bradley we were hoping for in the World Cup last year. He had a beyond outstanding match today.
(86 days ago, 1 stars)
You're too lazy to uncheck a Category, but not too lazy to make a disparaging comment on a thread in the very Category it belongs to. Troll much?
(88 days ago, 0 stars)
Obviously it IS interesting to YOU, seeing as how YOU have the Soccer Category still enabled...
(89 days ago, 2 stars)
Sepp "Buttars" Blatter. Oh wait, this isn't the politics category. My bad.
(89 days ago, 2 stars)
This is a cool article - also includes the video that the mom was taking and you can hear what's going on
(89 days ago, 1 stars)
And this is why Andrew McCutcheon is one of my favorite players in baseball. The dude just plays the game the right way, is a gentleman to the fans and the press, and is an all around class act. I put him right up there with my beloved Derek Jeter.
(89 days ago, 5 stars)
:) I'm just giving ya crap. I have posted a bunch but never specifically to recommend anything. But they ARE a great band! So is Tremonti's solo stuff... you should check that out too. Here's a few:
(101 days ago, 1 stars)
RE: Metal - thanks again for the referrals
(101 days ago, 1 stars)
The article is talking about 2013-2014.
(101 days ago, 0 stars)
Is it good as a standalone movie or do you need to go back and watch the first Mad Max movies to get it completely?
(106 days ago, 0 stars)
And now with today's WTF Moment - Sports Illustrated!!!!
(108 days ago, 2 stars)
Hey, I don't make the news. I just report it.
(110 days ago, 1 stars)
Apparently more indications things aren't going swimmingly in Michigan...
(110 days ago, 1 stars)
BAD Harbaugh! BAD HARBAUGH!!!!
(110 days ago, 1 stars)
Pertinent to this discussion. I believe this documentary should be required viewing for all persons - helps everyone understand everyone else's viewpoints and reasoning a little better.
(110 days ago, 1 stars)
My uncle and cousin, who live in Oregon, flew out for the game. I sat next to my uncle and my other cousin (who is a Utes fan) over near the visiting fan section.
(115 days ago, 2 stars)
Agreed. Love or hate the Cougars, Hill is a special college player. If somehow by miracle he is able to stay healthy, he could be a very strong Heisman candidate.
(116 days ago, 2 stars)
Greg Marsden retires.
(132 days ago, 15 stars)
Good find. She did pretty good in the West Coast Conference at UoP. She's earned a move up to a major conference.
(132 days ago, 0 stars)
From the perspective of directing............ since J.J. Abrams is directing......
(136 days ago, 0 stars)
Oh, please don't take my post as a knock on Lucas' creativity. He's amazing. But I think we all agree the quality of the prequels was nowhere near as good as the original 3.
(136 days ago, 2 stars)
There's a pretty significant difference between J.J. Abrams and George Lucas. Something tells me SW7 will be juuuuuuust fine.
(136 days ago, 3 stars)
If they get back together again, I am definitely going to go wherever they play to attend a concert. Even with their stinky, wacko brother.
(137 days ago, 1 stars)
THANK YOU!!!
(159 days ago, 2 stars)
So for all you Breaking Benjamin fans... they're back...
(160 days ago, 2 stars)
Holy $#!+... My heart aches. Wow.
(162 days ago, 1 stars)
Had to be Achilles. She seemed certain about her injury when they came to her aide. Last time I saw that kind of reaction was Felton Spencer. Had to be Achilles.
(162 days ago, 0 stars)
Top Sports headlines - Trib, UTES win... DesNews, Lady Kewgers get destroyed by Louisville. Gee whiz. Didn't expect that.
(162 days ago, 0 stars)
PAC-12 Champions!!
(162 days ago, 19 stars)
Georgia wins the all around!!!
(162 days ago, 3 stars)
So sad about the gymnastics team. Feel so bad for Tori Wilson.
(162 days ago, 3 stars)
Amendment - I get what you said. And Oregon is on TruTV tomorrow, not CBS... so ya, 3 games on CBS today is a good thing!!
(162 days ago, 0 stars)
You mean 3 out of 4... right? Oregon will play tomorrow.
(162 days ago, 0 stars)
My helper helps.
(163 days ago, 1 stars)
Except for our 4 seed....
(163 days ago, 0 stars)
Seriously. Nevermind. OK?
(163 days ago, 0 stars)
Actually....nevermind.
(163 days ago, 0 stars)
Agreed. PK is a douche. Color guys are supposed to be fun and incite dialogue. But PK is so over the top it spoils the whole experience. I need a mint now.
(163 days ago, 3 stars)
this was the first time any of our players had experienced the Big Dance. Great test, and they passed. Utah basketball is BACK, baby!!!
(164 days ago, 5 stars)
#BackThePAC
(164 days ago, 1 stars)
Here's why SEC considers BYU as P5...
(164 days ago, 0 stars)
Wise words from the board's resident wise ass. :)
(165 days ago, 1 stars)
Ya, that was something I noticed. As the lower portions got drier, the upper (further north) portions of the continent got wetter in the modeling shown.
(165 days ago, 0 stars)
While that does make sense to me, the modeling seems to show a consolidation of precipitation further north. And I have a hard time believing NASA wouldn't take that into account in their modeling. But I suppose it's possible.
(165 days ago, 0 stars)
More food for thought - an opinion not necessarily dissenting, but providing a different perspective
(165 days ago, 0 stars)
So... just out of curiosity... is anybody else starting to get worried about this?
(165 days ago, 3 stars)
Drinking beer should never be assumed. It always needs to be pointed out.
(166 days ago, 1 stars)
You forgot the beer. Slacker.
(166 days ago, 3 stars)
Well, I'm walking a teenie bit! Yay for recovery! And my little helper is still helping me. Life is good.
(168 days ago, 7 stars)
Yuck.
(169 days ago, 0 stars)
I'm with you. Last night was a tipping point for me. He wasn't just wacky, he was way out of line multiple times. I used to enjoy his hilarity. No longer. It's like he got a little affirmation, and then went nuts.
(170 days ago, 1 stars)
Ladies and gentlemen, I give you... the heartland of the SEC.
(170 days ago, 1 stars)
I'm starting to agree with Tacoma. Rudy Gobert is a beast. Holy cow.
(171 days ago, 3 stars)
What show were those aliens from? I used to watch that show as a kid. It's driving me crazy.
(171 days ago, 0 stars)
I'll be able to gallop just in time to saunter on over to the Spring game!
(173 days ago, 0 stars)
And so begins my final day of not being able to walk. Longest 6 weeks of my life.
(173 days ago, 3 stars)
Don't worry, bro. I took care of 'em for ya.
(177 days ago, 0 stars)
Could they be? Yes. Should they be? I dunno.
(177 days ago, 0 stars)
This is seriously one of the greatest GIFs ever GIFfed.
(178 days ago, 0 stars)
Correction: He likes TUMS. His Slysdexia is kicking in.
(178 days ago, 1 stars)
Correct. Plane crashes generally do not equate to mulligans. Ever.
(178 days ago, 0 stars)
Aaaaaannnnnndddddddddd... apparently this is kind of old news, I guess.
(178 days ago, 0 stars)
So does anybody know the skinny on Marcus Horne? Is this a good pickup?
(178 days ago, 1 stars)
I hope you're right. And... we don't have someone on the roster with more talent than Rudy. Kanter had Rudy looming over his shoulder since the day he was drafted. Raw talent. Couldn't have been comfortable knowing it was just a matter of time.
(179 days ago, 2 stars)
I know I'm arguing semantics here, but... a player COULD force unrestricted free agency sooner, by not accepting a long-term restricted free agent contract above a certain length. If they negotiate a shorter term, they'd be unrestricted sooner.
(179 days ago, 1 stars)
A few points on this
(179 days ago, 1 stars)
Correction: But, dancing isn't allowed in Utah COUNTY.
(179 days ago, 3 stars)
Provided he wants to be here. Ultimately, he will have a choice when his unrestricted free agency comes about. If he really wants to leave, he can leave, and relatively soon. Now that being said... highly, extremely unlikely. But possible.
(179 days ago, 3 stars)
So it's taken a heckuva long time, but I'm finally starting season 7 of How I Met Your Mother. I'm going through "story fatigue". Should I stick it through to the end? Has anybody watched all seasons?
(181 days ago, 0 stars)
Getting solid bigs in this year's recruiting class will be vital. We'll have Jakob and TO, but nobody else that's really tall and broad. This year we definitely needed all 3 of the bigs, and if we're to compete with AZ we'll need more next year.
(181 days ago, 1 stars)
Agreed. Our boys would have done the same dang thing.
(182 days ago, 0 stars)
It's just a game. (highly interested to see if I get red or blue stars so I can try to interpret what that means)
(182 days ago, 3 stars)
OK, here you go. These are all quality rock artists. I put asterisks next to my personal favorites.
(184 days ago, 1 stars)
Well, if you won't condone the violence, I will. So there.
(184 days ago, 1 stars)
You can also count on that. And bet on that. Let's not discriminate here.
(184 days ago, 0 stars)
Boy, that would be cool if AZ already blew their load... and we didn't have to be witness to it...
(184 days ago, 0 stars)
Yes, I red star'd my own posts. Cuz I'm hot like that.
(184 days ago, 2 stars)
I have no problem fingering dikes.
(184 days ago, 8 stars)
Great point :) I guess resting the starters for 15 minutes in the 2nd half will help.
(184 days ago, 2 stars)
I hope there's enough bear to last until Saturday.
(184 days ago, 3 stars)
I guess the question is if basketball is like other things... where if you shoot your load early, you're hosed.
(184 days ago, 2 stars)
Top 10 Most Recommended Messages:
My daughter is having a little bit of heart surgery today. Positive thoughts and good vibes would be very much appreciated. (71 stars)
2011-07-11 07:44:05
Surgery went good. My daughter is fine. It was a bit trickier than they wanted it to be so it took longer, but she's doing OK and prognosis is good at this point. Thanks everyone for your kind thoughts and wishes. The wonders of modern medicine... :) (50 stars)
2011-07-12 08:44:35
Highlights from the Crimson Club Luncheon (49 stars)
2010-10-20 14:40:19
I lost my father today. Please call your parents and tell them you love them. (48 stars)
2012-02-29 20:48:50
Well... depends on if that chip causes more shoulder surgery. (30 stars)
2012-08-27 15:05:01
HAPPY BIRTHDAY, WEBMONKEY!!!! (28 stars)
2015-02-08 09:34:28
Hilarious. Got it from Stewart Mandel's College Football Overtime. (28 stars)
2012-09-17 11:40:53
Well, he opened it... he's going to Louisville, Kentucky. Proud of my boy. (26 stars)
2012-02-19 11:55:52
So... I am sitting in my very last class period ever, only 1.5 hours left... then a trip to Shanghai & Beijing, and walking to some serious Pomp & Circumstance... UNIVERSITY OF UTAH EXECUTIVE MBA BABY!!!!!! Woohoooooo!!!!!! (26 stars)
2011-04-15 15:35:45
Today is my birthday. I am also a Red Star Whore. You know what to do. TIA! :) (24 stars)
2011-01-17 08:50:01
Top 10 Most Viewed Messages:
SI College Football Power Rankings (901)
2010-09-10 11:18:30
Highlights from the Crimson Club Luncheon (747)
2010-10-20 14:40:19
ATDHE.NET for the win (656)
2010-09-10 17:47:47
I am personally very, very grateful we are playing Montana State (625)
2011-08-12 18:53:48
Unbelievable. Simply unbelievable. I think I may have the most clueless ex-wife on the face of the planet. (546)
2012-03-04 14:30:46
So... I am sitting in my very last class period ever, only 1.5 hours left... then a trip to Shanghai & Beijing, and walking to some serious Pomp & Circumstance... UNIVERSITY OF UTAH EXECUTIVE MBA BABY!!!!!! Woohoooooo!!!!!! (543)
2011-04-15 15:35:45
This Rapture thing sucks. I came back down. (536)
2011-05-24 13:28:40
Class sucks. That is all. (502)
2011-01-15 10:05:52
Today is my birthday. I am also a Red Star Whore. You know what to do. TIA! :) (502)
2011-01-17 08:50:01
You know what's awesome? At 5pm today I will be left with 10 class days and 2 weeks in Asia until I graduate with my Executive MBA at the U. And then I will have TWO degrees from the U hanging on my wall. Awesome. (501)
2011-02-04 09:13:41