For all users. This page is automatically generated and contains the most recent and best work on the message board.
Post Statistics:
* Note: Current rankings are based on activity in the last calendar year.
Recent Topics:
ESPN blog bowl projections:
by Section10Row51Ute
2014-09-21 18:08:55
College Football Playoff: Oregon
Fiesta Bowl: UCLA
Valero Alamo Bowl: Stanford
National University Holiday Bowl: Utah
San Francisco Bowl: USC
Hyundai Sun Bowl: Arizona State
Royal Purple Las Vegas Bowl: Washington
Cactus Bowl: Arizona
Heart of Dallas Bowl*: Oregon State

http://espn.go.com/blog/pac12/post/_/id/7 7323/pac-12-bowl-projections-week-4-4

Last week we were projected to Vegas.
2 Tickets for sale-Fresno State
by Section10Row51Ute
2014-09-01 13:10:50
Have a little league game so can't make it this week. 70$ for the pair-section 10 row 51. Face value is 90$.
Scott Mitchell going to be on the biggest loser. Best of luck to him, weight loss is a bitch.
by Section10Row51Ute
2014-08-06 15:50:24
http://deadspin.com/scott-mitchell-got-fa t-and-will-be-on-the-biggest-loser-1617195 012?utm_campaign=socialflow_deadspin_twitt er&utm_source=deadspin_twitter&utm_medium= socialflow
I liked the discussion on here a few months ago about how fellow runners did at the Ogden marathon. Wanted to know who on here is training for a fall marathon or half marathon, what
by Section10Row51Ute
2014-07-22 20:02:22
your goals are, and how training is going. I took 89's advice and have upped mileage considerably over the past 2 Months for St. George on Oct 4th.
The real culprit of the San Antonio A/C shutdown
by Section10Row51Ute
2014-06-05 21:41:53
Dearest Abigail, The fighting in Foxborough has been most violent.
by Section10Row51Ute
2014-01-11 20:54:38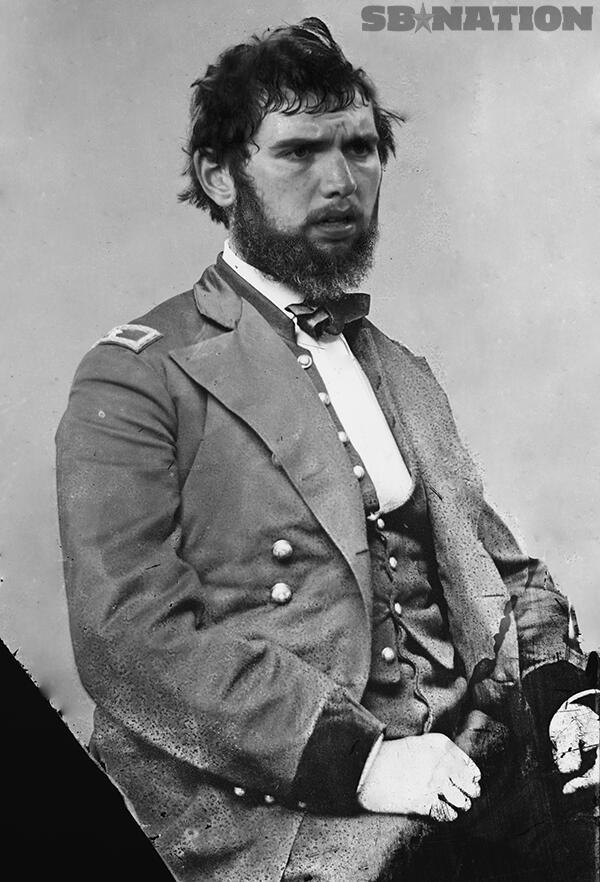 Dan Deirdorf is an idiot. He's going on and on about how it's better that the Patriots give up the ball inside the 3 rather than taking a safety. Hey dumbass, the Colts are guaranteed a field goal and would most likely get a TD.
by Section10Row51Ute
2014-01-11 19:36:50
And I'm still pissed off Gus Johnson didn't get the earlier game. The team on fox wasn't good.
Bad idea.
by Section10Row51Ute
2013-10-18 07:10:27



http://shop.utahutes.com/catalog/product/ Utah_Utes_vs._Stanford_Cardinal_2013_Score _T-Shirt_-_Red
Texas fires DC
by Section10Row51Ute
2013-09-08 14:55:57
http://msn.foxsports.com/collegefootball/ story/After-BYU-loss-Texas-fires-defensive -coordinator-Manny-Diaz-090813
Chow fires OC at Hawaii, they won't fill the position this year but Jordan Wynn and Luke Matthews will see an expanded role.
by Section10Row51Ute
2013-08-03 06:20:22
http://www.sportingnews.com/ncaa-football /story/2013-08-02/hawaii-offensive-coordin ator-dismissed-fired-aaron-price-norm-chow -jordan-wynn
Has anyone ever had success adding on to existing football seats? If so, what was the cost?
by Section10Row51Ute
2013-05-13 10:52:40
Was told by the ticket office that a one time $1500 crimson club donation is required to add additional seats in my area. This doesn't include the ticket price.

Just curious if what they are telling others is consistent with what they are telling me or is it just something they pull out of their ass. TIA.
Anyone here happen to run the Huntsville, UT Marathon last year? Had some questions about the course. It looks pretty sick:
by Section10Row51Ute
2013-05-09 11:51:44


4524 ft drop in elevation with a start at 8738 ft above sea level. Was wondering if this is more rolling hills or steady decline.
The only player from the State of Utah to win Rookie of the year? Damian Lillard.
by Section10Row51Ute
2013-05-01 22:14:59
4th player ever to be a unanimous selection.


During his rookie year he broke Stephen Curry's NBA rookie record for three-pointers in a season, knocking down 185 three-pointers on the year, which is also a new Trail Blazers franchise record for most three-pointers in a season. It was also the fifth most threes in the league this season. He was named the Kia Western Conference Rookie of the Month in each month during the season, becoming the eighth player to sweep the monthly awards.

He joined Oscar Robertson and Allen Iverson as the only rookies in NBA history to record 1,500 points and 500 assists in a season. He scored 30 or more points five times during the year, including a career-high 38 against the Los Angeles Lakers in April.
http://www.weberstatesports.com/ViewArtic le.dbml?DB_OEM_ID=8600&ATCLID=207500663
Check out who stopped by the Duck Dynasty Headquarters.
by Section10Row51Ute
2013-04-09 13:38:05
Haven't seen this posted yet, but one of the best sports columnists (Jason Whitlock) with a good article on Alex Smith and Andy Reid
by Section10Row51Ute
2013-03-02 10:26:04
http://msn.foxsports.com/nfl/story/kansas -city-chiefs-acquisition-of-alex-smith-cou ld-pay-off-if-andy-reid-creates-right-form ula-030113
Sean Smith may not be a Dolphin for long:
by Section10Row51Ute
2013-02-23 14:10:22
A source close to free agent cornerback Sean Smith laughed when asked if Smith and the Dolphins have had productive contract talks at the Combine. Smith is seeking a contract worth at least $24 million guaranteed over three years, and the Dolphins don't value him that highly. The Dolphins might use the franchise tag to keep him around, but defensive tackle Randy Starks seems like the likelier option.
Don't rule out the transition tag, either, which gives the Dolphins the right to match any other free agent offer Smith receives.


Either way, Sean is going to get paid big over the next few years which is good to see.

http://www.palmbeachpost.com/news/sports/ football/dolphins-report-pressure-is-on-je ff-ireland-to-avo/nWX4M/
Good analysis of the Alex Smith situation
by Section10Row51Ute
2013-02-19 11:50:10
The only items that are important:
1. The 49ers want to trade Smith.
2. Smith would rather be released and become a free agent.

5 Myths regarding the situation:

1. The 49ers are eager to have both Colin Kaepernick and Smith on the roster in 2013.
2. There's a weak trade market for Smith.
3. Smith was a free agent last season and there was no market for him.
4. The 49ers owe it to Smith to release him.
5. Teams will be reluctant to trade for Smith because his salary is prohibitive.

http://www.sacbee.com/2013/02/19/5199309/ 49ers-analysis-alex-smiths-future.html
Alex Smith and Brett Elliott story in Peter King's MMQB.
by Section10Row51Ute
2013-01-28 07:37:29
http://m.si.com/1320468/are-you-ready-sup er-bowl-xlvii-week-is-off-and-running-2/
Good poll question and somewhat unexpected answers. I expected more votes on the pessimistic side due to the bad season and how fans usually overreact. Good to see that the majority on here are reasonable.
by Section10Row51Ute
2013-01-17 19:55:32
I would love to see the question again after next season and compare it year to year.
Some good news: former Ute Mike McCoy is a hot commodity and is expected to land a Head Coaching job this week.
by Section10Row51Ute
2013-01-13 09:33:50
Appearing on GameDay Morning, NFL Network's Ian Rapoport said he's hearing the Cardinals are expected to go after Broncos offensive coordinator Mike McCoy for their head-coaching vacancy.
When asked which of the head coach jobs would be filled next, Rapoport said he believes it will be the Cardinals. He also said if Arizona can't land McCoy, whose Broncos were just eliminated from the playoffs on Saturday, then incumbent defensive coordinator Ray Horton could be the backup plan. McCoy is expected to be a hot commodity on the market this upcoming week.


Adam Schefter also reporting on twitter that San Diego is planning to interview him.
The Patriots are the most overrated team in the NFL. Their signature win was against the Texans who were pushed around by the Vikings. They also were owned by the Niners and nearly beaten today by the 2 win Jaguars.
by Section10Row51Ute
2012-12-23 20:51:41
Denver is the team to beat in the AFC. The NFC belongs to the Packers or the Seahawks, with an outside shot to the Falcons.
Just when you thought life couldn't get any better, the McRib sandwich makes an appearance just in time for the holidays. Eat at your own risk.
by Section10Row51Ute
2012-12-13 10:37:20
Mitt's reaction to Pacquiao getting KO'd.
by Section10Row51Ute
2012-12-09 09:16:20
I like both USC and Notre Dame, but this game is pretty much meaningless for the Trojans. And I've heard the argument before that the mighty SEC would steamroll anyone they go against in their bowl game. Fact is, Notre Dame has played a tough
by Section10Row51Ute
2012-11-24 19:41:05
schedule this year and deserves to be in the MNC game with a win tonight. And I wouldn't be surprised at all if they beat Alabama.
Who here believes in bigfoot?
by Section10Row51Ute
2012-11-24 14:42:40
A team of scientists can verify that their 5-year long DNA study, currently under peer-review, confirms the existence of a novel hominin hybrid species, commonly called "Bigfoot" or "Sasquatch," living in North America. Researchers' extensive DNA sequencing suggests that the legendary Sasquatch is a human relative that arose approximately 15,000 years ago as a hybrid cross of modern Homo sapiens with an unknown primate species.
"Our study has sequenced 20 whole mitochondrial genomes and utilized next generation sequencing to obtain 3 whole nuclear genomes from purported Sasquatch samples. The genome sequencing shows that Sasquatch mtDNA is identical to modern Homo sapiens, but Sasquatch nuDNA is a novel, unknown hominin related to Homo sapiens and other primate species. Our data indicate that the North American Sasquatch is a hybrid species, the result of males of an unknown hominin species crossing with female Homo sapiens.

http://www.prweb.com/releases/prweb2012/1 1/prweb10166775.htm
Last year when the Husky fans came to RES I found them to be self-absorbed douches. Chalked it up as just a small group of their fans and though nothing of it. After visiting Seattle over the weekend, I found nearly all of their fans to be the
by Section10Row51Ute
2012-11-13 13:26:03
exact same way. They seemed to act very similar to many zoobs-whiny about everything that doesn't go their way, arrogant, and very into themselves.

We stayed at the Jets team hotel and found their fans to be much more tolerable than the Huskies and their silly little barking chant. I'd take any other fanbase in the PAC-12 over these guys, hands-down.
Uh oh
by Section10Row51Ute
2012-10-29 19:31:11
My Eric Weddle man crush has been surpassed by Alex "as tough as a $2 steak" Smith.
by Section10Row51Ute
2012-09-19 11:57:26
I'm calling it right now: Alex Smith will be a contender for MVP this year.


"Alex Smith has grown into a man," Simms said this week on "NFL Monday QB" on CBS Sports Network. "Of course he's being taught well, but he's just gotten physically stronger. When you look at his first three or four years, I didn't think he was strong enough to be an every-week starting quarterback. He is now."

Simms' observation echoes what Jim Harbaugh said in May when he noted Smith had physically gone from a "skinny 20-year-old" to a quarterback who's "really a man now, a real strong man."
"He has won me over," former NFL quarterback Steve Beuerlein said on CBS. "I'm a believer. He's gone 216 passes in a row without an interception. That's a huge stat right there. He showed toughness and then clutch throws down the stretch during that game-sealing drive. I thought it was an awesome performance by him (Sunday) night."
http://blog.sfgate.com/49ers/2012/09/18/p hil-simms-alex-smith-has-grown-into-a-man/
I noticed tonight that the line judge on the West side was consistently 1-2 yards off on every spot as compared with
by Section10Row51Ute
2012-09-16 02:51:18
The line judge on the East side. I'm also willing to bet this is the same guy who threw the flag after the blocked kick since the flag came from his area. Something doesn't seem right.
Hays for President
by Section10Row51Ute
2012-09-14 10:30:48
Stolen from John Cullen's twitter

---
Top 10 Most Recently Posted Messages:
Fans shouldn't be following College players on Twitter to begin with. It's weird.
(3 days ago, 3 stars)
7 games is our absolute ceiling. Remaining schedule:
(4 days ago, 0 stars)
Road game to Colorado where I smoke a bowl.
(4 days ago, 2 stars)
I'm going to attend the rest of the home games since I have season tickets, but I'm not planning on traveling to any away games or spending any money on a bowl game.
(4 days ago, 1 stars)
I have to believe Hoke didn't know the kid had a concussion. However, if he didn't know he had his head up his ass by not paying attention. Either way, he'll be lucky to make it through the year.
(4 days ago, 0 stars)
I'd love to see Harbaugh as the Utes HC. No chance though, Utah is not high enough profile nor do we have the money to pay anywhere near his market value.
(4 days ago, 0 stars)
1/10.
(6 days ago, 0 stars)
Never heard of him nor do I give a $#!+ about what he has to say. Thank god for twitter and podcasting.
(10 days ago, 1 stars)
ESPN blog bowl projections:
(11 days ago, 5 stars)
Huge loss today for the Niners. I hope the Cards keep it up and they bounce the Niners from the playoffs. Harbaugh is already gone after this year, but if they miss the playoffs they will be looking to rebuild
(11 days ago, 1 stars)
You should head to Vegas.
(11 days ago, 1 stars)
Packers and Niners 1-2 and in last place. Lions, Texans and Bills in first place. The competitiveness of the NFL makes it great.
(11 days ago, 1 stars)
Wilson doesn't give a $#!+.
(12 days ago, 12 stars)
This team expects to win. And our safety play is way better than last year.
(12 days ago, 6 stars)
I'm convinced you are trolling.
(13 days ago, 3 stars)
Nothing would be better than that piece of $#!+ we have now.
(14 days ago, 0 stars)
Ijn 2012 we were crushed by both UW and ASU. UA and USC both beat us easily last year, although it wasn't technically a blowout by 3+ TD's.
(14 days ago, 0 stars)
I call BS on #1. We are still a relatively young team who hasn't figured out how to win on the road yet. The odds of Michigan blowing out Utah are at least as good as Utah blowing out Michigan. Nobody knows dick about what is really going to happen
(14 days ago, 3 stars)
That's not the game I remember in 2012. We were somewhat close in the first half, then they kicked our ass up and down the field in the second half.
(15 days ago, 0 stars)
He is confusing listenership to those who participate. Those a 2 totally different categories. Who calls in to radio shows? Losers who have too much time on their hands. I'm willing to bet that there are more Ute listeners than BYU.
(16 days ago, 1 stars)
Huge drop off in opponent after the Sun Bowl. Looks like one win is going to be the difference between a bowl nobody is excited about or a big name. We've been to enough damn Vegas bowls!
(18 days ago, 1 stars)
Five win Kyle? Tough to not tease USC, but they have scoreboard over the Utes.
(18 days ago, 0 stars)
The only thing that has surprised me so far is UCLA.
(18 days ago, 0 stars)
I don't.
(22 days ago, 3 stars)
In the Jr. Mites division it's the Box Elder Bees vs. the North Ogden Warriors. The best part of starting 0-4 is the chance to go 1-4.
(22 days ago, 5 stars)
Get used to it. We are only in the first week of a 4 month long love fest.
(23 days ago, 5 stars)
The Niners will pick him up.
(24 days ago, 6 stars)
and this.....
(26 days ago, 1 stars)
Impressive that they won at Stanford, but Stanford outplayed them the entire game. If we play USC next week, I think we hang with them.
(26 days ago, 0 stars)
Utah is going to win by 30+. -13 is a steal.
(27 days ago, 14 stars)
RE: OT but what was going on up by you with all the cops running up there during the ISU game?
(31 days ago, 0 stars)
Nope, WFFL. I think I prefer Ute though, games are more competitive due to league rules and structure.
(31 days ago, 0 stars)
He is old and wise.
(31 days ago, 4 stars)
Thanks. It's been a rough start for the kids this year, 0-3 and outscored 6-107. I think we played the #%!@ing Pittsburgh Steelers last week.
(31 days ago, 3 stars)
2 Tickets for sale-Fresno State
(31 days ago, 1 stars)
Wow, that's a huge commitment from the Chiefs. I didn't expect that much money-the article says that's similar to Romo and Stafford.
(32 days ago, 0 stars)
Utah wins by 30. Book it.
(32 days ago, 1 stars)
We have a ton more on Offense. We didn't use our WR speed much at all against ISU and there was no need to. Dres is going to have a monster year once the play book opens up.
(32 days ago, 0 stars)
Sounds like we are going to have a shootout. It also looks like quite a few teams are struggling on the road. I say the Wolverines will be favored by 10.
(33 days ago, 0 stars)
Screw that. Just grab a bottled water, open it, take a big swig, then put it back down on the cart and go on your way.
(34 days ago, 4 stars)
No
(34 days ago, 1 stars)
With Groupon, you might have to wait until next football season until they are delivered.
(35 days ago, 0 stars)
Not much is going to be proven against ISU, they aren't going to test Utah in any area. Most to prove this year in my mind is the O-Line. After an offseason of losing weight and getting healthy, they now look
(37 days ago, 0 stars)
Oopsie. Nice response smart ass!
(38 days ago, 0 stars)
Whittingham has won 2 road games the last 2 years. I would take Petersen as my head coach over Whit. He has been more consistent in a tougher place to recruit with less talent.
(38 days ago, 1 stars)
Petersen is a damn good coach. Aside from the stats, which you can pick and choose, Boise State always played smart, executed plays perfectly, and never beat themselves. The only time I ever saw them get blown out was at Georgia a looong time ago.
(38 days ago, 1 stars)
You should consider keeping them for extra room if you can't get a decent price. Seats at Michigan Stadium are very small.
(38 days ago, 1 stars)
Hanging around with a chance to win in football is way different than hanging around in football. You can get lucky for a little while, but size, speed, and strength can't be nuetralized much in football.
(38 days ago, 0 stars)
We care more about Cougarboard. Can you believe what they have been saying on there recently?
(39 days ago, 1 stars)
I'll take mechanic recommendations also.
(39 days ago, 1 stars)
Can someone provide another recap what happened on Cougarboard for me this morning? I'm not interested in anything related to Utah football, but I do care about Cougarboard. TIA.
(39 days ago, 1 stars)
Michigan and OSU are decent teams that we have to play on the road. We haven't beaten any decent teams on the road the last 2 years. Winning only 1/3 of these games is not being pessimistic.
(41 days ago, 1 stars)
Paturbed isn't a word.
(41 days ago, 13 stars)
That is Camp Awesome.
(41 days ago, 1 stars)
I'd say you are a bit too optimistic. I think we lose 2/3 against Michigan, OSU, and USC to finish 6-6.
(41 days ago, 1 stars)
I used to hate soccer but have come around a bit. There is a lot to like, but you are trying to convince the wrong crowd here.
(45 days ago, 0 stars)
And who are you going to take out? Scott? Dres? Booker?
(45 days ago, 0 stars)
That is a stupid comment by Coach Whit and I am hoping it's coachspeak. Wilson can run and throw and the Offense would be better served leaving him in the game. 2 QB's on the field at the same time is an even dumber idea given the RB and WR depth.
(45 days ago, 0 stars)
The Utes have benefitted from being the only show in town in a growing market. No MLB, no NHL, no NFL, no other big time College Football in the State. The biggest competitor to Utah Football is Soccer.
(45 days ago, 7 stars)
Or you can go hang out with all the other 80 year old west siders at Denny's. Wake them up in time for the Idaho State game.
(46 days ago, 0 stars)
Warren Sapp is an idiot. He's about as good as Emmitt Smith.
(46 days ago, 1 stars)
RE: He has got to be an improvement. Lame Kitten was a horrible head coach.
(50 days ago, 3 stars)
The guy may be a dick, but I'm not buying the argument that he intended to seriously hurt or kill the guy. Probably trying to intimidate and/or scare the $#!+ out of him.
(52 days ago, 5 stars)
I've never really watched the show, so I don't know who won last year. I agree on the hard work comment, exercise is the most important part of keeping weight off after it's initially lost.
(57 days ago, 0 stars)
I think they are ugly. #%!@ you too.
(57 days ago, 3 stars)
Scott Mitchell going to be on the biggest loser. Best of luck to him, weight loss is a bitch.
(57 days ago, 5 stars)
Norm Chow was a great play caller, but screwed up our Offense with slow, oversized linemen and non-mobile QB's.
(57 days ago, 0 stars)
Interest from Stanford and Harvard. I have to believe there wasn't offers from those schools of a full ride scholarship
(57 days ago, 0 stars)
Our O-line was too big (and thus slow) last year and was abused by fast defenses.
(58 days ago, 1 stars)
Fear the hog!
(61 days ago, 3 stars)
Hate to say it, but you are right. Ute fans are taking the bait from the media and the zoobs and turning this into a discussion about BYU despite it having nothing to do with them.
(68 days ago, 0 stars)
This has absolutely nothing to do with BYU, We shouldn't give a $#!+ about them or what they think.
(68 days ago, 3 stars)
Good point. Hopefully the PAC-12 will get a bump by playing the 9 game conf schedule.
(69 days ago, 1 stars)
Didn't like it at first, now I love it and buy it regularly.
(69 days ago, 1 stars)
In theory, yes, in practice no. Florida State beat one decent team last year on their way to the Championship game. The SEC has gotten multiple teams in
(69 days ago, 4 stars)
How were you able to get in to the race? Everyhting I have heard is it's damn near impossible, epecially after the year they cancelled. Anyway, everything about the NYC marathon looks tremendous except the price tag.
(71 days ago, 0 stars)
Right on. Signing up for races seems to motivate me as well. That's a pretty good running plan. If you can keep it year round, you'll improve.
(72 days ago, 0 stars)
TOU is my favorite half and is very fast. I'm also doing that one next month. If you ran those times on other courses, you could break 2 hrs.
(72 days ago, 0 stars)
I wonder how fast that course really is. The half profile looks reasonable, but the full looks nuts.
(72 days ago, 0 stars)
I liked the discussion on here a few months ago about how fellow runners did at the Ogden marathon. Wanted to know who on here is training for a fall marathon or half marathon, what
(72 days ago, 4 stars)
The special team ranking is too high. We have a solid FG kicker and punter, but our kickoffs were a huge liability last year. Seemed like average starting field position for our opponents was about the 40 because we couldn't kick deep enough.
(72 days ago, 0 stars)
Wrong! An equipment manager said they look similar to the team uni's. And listing something on Amazon doesn't mean $#!+. I'll wait for something official from UA or the University.
(78 days ago, 4 stars)
You have been punked by a Zoob. Those are 100% fake, which is why they aren't in the UA catalog. Anyone can put anything on Amazon.
(78 days ago, 1 stars)
"Never let a good crisis go to waste"- Winston Churchill
(79 days ago, 1 stars)
Couldn't agree more. Weber State has a solid T&F program given their size. Colorado is also pretty solid-Emma Coburn a Senior just broke the American record in Steeplechase. There are a number of areas becoming hotbeds for training-Flagstaff,
(79 days ago, 1 stars)
It's easy to cherry pick stats. The eyeball test over the past 2 seasons and total record paint a better picture. We haven't shown much confidence when on the road. Utah teams 4+ years ago expected to win on the road, now it seems we hope to win
(83 days ago, 0 stars)
Utah has won TWO road games combined the last 2 years: $#!+ty BYU and $#!+ty Colorado. No chance we beat OSU, UCLA, or ASU on the road and unlikely we beat Michigan. We may beat Colorado. That's 4 losses minimum, plus 2 more very likely
(83 days ago, -1 stars)
I don't believe Bronco ever said that.
(85 days ago, 0 stars)
You are not accounting for the kids who are considering missions who do not end up going in the end. A lot of kids change their mind often and would want to keep their options open. Utah has to be flexible when it comes to recruiting
(86 days ago, 0 stars)
And it's good for the SEC and bad for the PAC-12. Right or wrong, they are perceived by nearly everyone as the superior conference. Not to mention they more often have teams with 1 loss in
(93 days ago, 1 stars)
Do your research on the Company/job you are interviewing for.
(103 days ago, 3 stars)
Does Cinemax still show lots of naked chicks late at night?
(103 days ago, 1 stars)
Great news. We don't really need him until week 3.
(103 days ago, 3 stars)
Good move for him and for Utah. Wasn't going to play QB and was completely out of place playing WR.
(107 days ago, 0 stars)
I like the 50 to 1 odds to win the PAC-12 Championship. That's a great value bet.
(114 days ago, 1 stars)
What a stupid ass article. The author points to an announcement from last week, then mentions the Utah picture from LAST YEAR. There is zero link between the 2 events, but he tries to force one and make Utah look stupid.
(115 days ago, 1 stars)
The real culprit of the San Antonio A/C shutdown
(119 days ago, 5 stars)
I hate the 49ers but completely disagree. You have to overpay for a QB because the position is so important. In addition, the numbers being reported are misleading. He'll probably get about half of the contract value.
(119 days ago, 1 stars)
They only had about 4 hours (when you factor in commercials) to cover both world wars. The show was meant to be entertainment centered around the major figures rather than a historically accurate representation of what happened.
(119 days ago, 0 stars)
Good post. I think we're in for a long season if Wilson doesn't play because you can't hide a QB. My question is how is Dave Christensen going to do? I'm pretty optimistic given his long-term success and experience. He also has to be pretty
(125 days ago, 2 stars)
Top 10 Most Recommended Messages:
Did you watch any of the 2011 season? Norm Chow got everything out of Jon Hays and the Offense that was given to him. Chow was a great hire. (44 stars)
2013-02-13 12:44:28
They should mail the old logo to BYU to use when they go back to the Mountain West. (39 stars)
2011-04-04 11:05:06
The entire 2004 and 2008 seasons. (34 stars)
2012-03-26 14:24:58
If there is anything Ute fans can appreciate, it's when our friend's fat arm makes us look naked. (33 stars)
2011-07-11 08:22:05
Let the Zoobs enjoy it. It's not very often they get a chance to overhype their QB. (30 stars)
2012-07-17 08:53:59
Hays for President (29 stars)
2012-09-14 10:30:48
Now a pair of melons gets you kicked out of the north end zone. (29 stars)
2011-07-19 08:51:05
My Eric Weddle man crush has been surpassed by Alex "as tough as a $2 steak" Smith. (28 stars)
2012-09-19 11:57:26
Pouha Donates $50K to U (26 stars)
2012-05-25 09:56:20
Utes crushed BYU again this week, this time in the pinewood derby. D&F 1st, Block U 2nd, other blue cars 3rd and 4th. (26 stars)
2011-09-22 19:04:36
Top 10 Most Viewed Messages:
Dear God, what happened to Leslie Visser? (2944)
2011-03-17 19:06:08
I like this picture better (1853)
2011-12-12 10:31:15
sam boyd stadium seating question (803)
2010-12-17 13:17:39
Forget about Norm Chow coming to the Utes for their first season in (731)
2011-01-23 10:36:42
I love Coach Whit's comment from the DNews article this morning regarding (720)
2011-01-31 10:22:01
latest ESPN PAC-12 recruiting blog (714)
2011-01-27 09:43:46
Jordan Wynn Status (690)
2011-02-11 13:33:03
Heaps wishes his wife had boobs that big. (654)
2011-06-25 20:53:18
Jordan Wynn tweet about 20 min. ago: (647)
2011-05-30 22:41:51
Should be a strong candidate for all-american honors next year. (644)
2011-12-16 18:09:05