For all users. This page is automatically generated and contains the most recent and best work on the message board.
Post Statistics:
* Note: Current rankings are based on activity in the last calendar year.
Recent Topics:
I hereby nominate UTEDUDE for the uf.n creepiest poster award.
by Kula Shaker
2016-08-18 11:15:40
So far it's him and Green Storm Ute in the running.
Trivia Time--
by Kula Shaker
2016-08-12 16:07:03
This is a two part question:

A. How many BCS/NY6 bowl appearances have been made by the 17 Big XII candidates combined?

(FYI--the 17 candidates are: Cincinnati, Houston, South Florida, Central Florida, BYU, Connecticut, Memphis, Colorado State, Boise State, Tulane, Temple, East Carolina, SMU, New Mexico, Northern Illinois, San Diego State and Arkansas State).

B. How many of those BCS/NY6 appearances were made by BYU?
Those polos the BYU football team wore at its Media Day yesterday looked really sharp.
by Kula Shaker
2016-07-01 10:47:53
Signed, Boise State


Does anyone else remember how boring sporting events were before the t-shirt cannon was invented?
by Kula Shaker
2016-06-21 14:52:53
Why did we even bother?
...and the beat goes on...
by Kula Shaker
2015-12-20 08:55:47
Did you guys ever see that episode of Wings where Antonio is dating a girl with a big face?
by Kula Shaker
2015-12-17 07:29:34
When you look at where a face is supposed to be, you see face. But if you look to either side, you see...more face.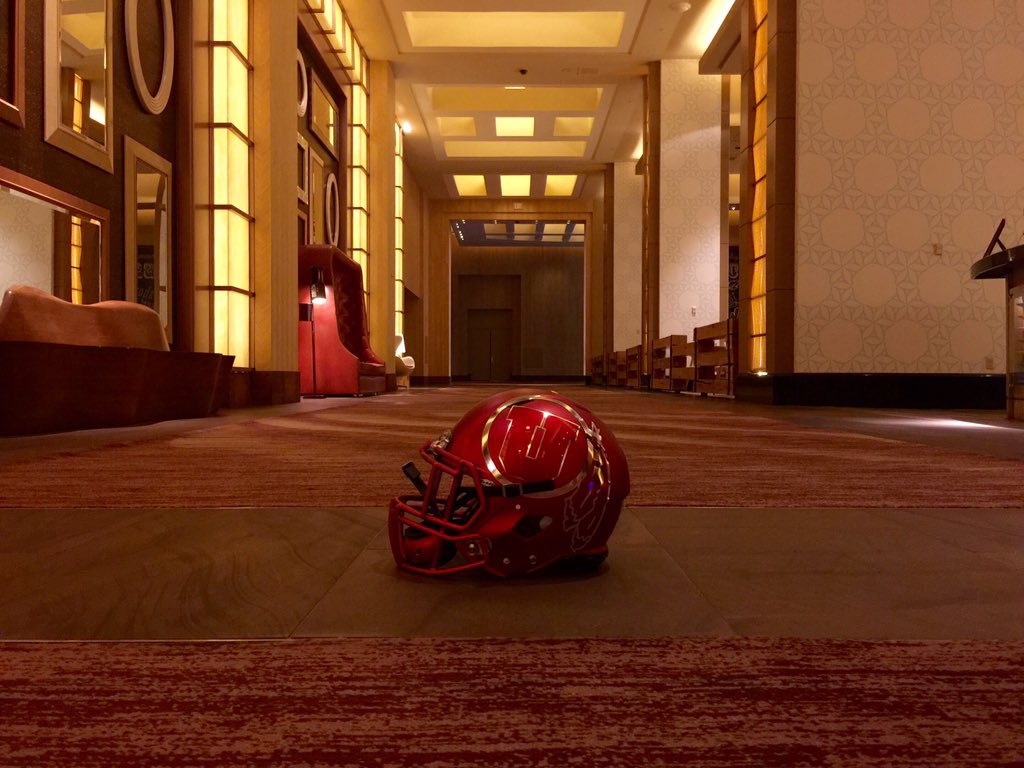 Remember when Georgia was all pissed off because they had to play Hawaii in the Sugar Bowl?
by Kula Shaker
2015-12-15 19:38:39
What I didn't realize until this week is Georgia's disdain for having to play Hawaii actually meant the Georgia-Hawaii rivalry was alive and well. I'm sure everyone across the nation tuned in for that exact reason.
It would be so sweet if we can win the Pac-12 tournament this season.
by Kula Shaker
2015-12-07 12:08:51
But if we don't, I hope we at least get a chance to play Weber State in the CBI Tournament. I'm sure Chris Hill can make it happen!!
That settles it. Independence really is working.
by Kula Shaker
2015-12-06 14:32:10
I've been wrong this whole time. For years I thought being in the Pac-12 gave us the upper hand on those tools. Better schedules, more respect, more $$$, better recruiting, better opportunities, etc…

But here we are at the close of our best season in the Pac-12 to date, and we accomplish literally the exact same damn thing BYU did: a Vegas Bowl invite. We had to play our best season in years to get this reward; BYU, on the other hand, earned it by being an unranked and irrelevant independent all year.

Advantage: BYU and independence.

Boy, that hurts to admit.
We currently trail BYU 6-5 in the Deseret First Duel rivalry series. Hopefully, they will award a few points to the Vegas Bowl winner.
by Kula Shaker
2015-12-06 09:27:45
It could be just the chance we need to swing momentum back into our favor.

Man, I want to win the Duel so bad this year.

http://www.deseretfirstduel.com/Page.aspx /scheduleandscoreboard
Bring on Tubby!
by Kula Shaker
2015-11-17 09:51:19
Man, those Cal State Monterey Bay Otters are so cocky. I'm really starting to hate those guys.
by Kula Shaker
2015-11-05 10:36:25
Get a load out of these quotes from Otter Coach Rob Bishop in their local newspaper about the game tonight:

"Utah State actually contacted us about coming there, and I said, 'Hey, if you can get another game on the schedule for us, we'll do it.' Well, the other game they got us was against Utah," said Otters coach Rob Bishop. "Utah is going to start the year ranked No. 16 in the country, they've got a (future) pro, a 7-foot kid (Jakob Poeltl), at center, and that's going to be a challenge for our post guys. So I'm looking forward to see how we compete in that environment.

"The next night we've got Utah State in Logan — always a tough place to play — and historically they execute very well," Bishop said. "It'll be a real good test to see how our guys respond defensively against a team that sets a ton of screens, plays very physical and rebounds the ball very well."

http://www.montereyherald.com/sports/2015 1104/csu-monterey-bay-men-open-basketball - season-against-utah

So apparently, the game tonight against Utah is just "the other game." Just an after-thought. Jeez, what an arrogant SOB.

He clearly doesn't respect the Utes one bit. The respectful thing to say would be "Utah has a real good team" or "Utah is going to have a real nice season this year." But what does Coach Bishop say? "Utah is going to start the year ranked No. 16 in the country"--clearly implying that Utah won't finish that high. He's pretty much saying "Utah may be #16 at the moment, but that won't be the case after we walk into the Huntsman Center and kick their trash all over the court."

Then he goes on and on about how many things Utah State does well. But he's obviously not saying those things to be complimentary to the Aggies; he's simply trying to make us look inferior to our instate rival. Could you imagine if the week before the Arizona game, Coach Krystkowiak started gushing about what an impressive team Northern Arizona is and all the things they do well? It would be an insult to our actual opponent, Arizona. Well, that's exactly what Coach Bishop is doing here. What a dick.

Man, I'm sure Coach K already has this article on the locker room bulletin board. It could get ugly tonight.
Haven't seen this discussed.....but some Pac-12 basketball happened last night!!
by Kula Shaker
2015-11-04 14:30:27
Oregon 92, Northwest Christian 44

Before you say "no big deal," note that the Ducks lost Dylan Ennis (senior transfer from Villanova) for at least a month with a foot injury.

Dillon Brooks and Dwayne Benjamin looked good. Freshman Tyler Dorsey had 15p/8r.
I encourage everyone here take a moment to learn a little bit about Wagner College.
by Kula Shaker
2015-10-21 12:32:49
And if you happen to meet any members of their football team around town this weekend, I urge you to buy a coupon book or some wrapping paper to support their fundraiser (new uniforms).
Their upcoming game against BYU is already giving unprecedented exposure to Wagner's football team.
by Kula Shaker
2015-10-21 12:24:39
The Stanton Island Advance (Wagner's hometown newspaper) just wrote an article about them.
Don't mock Wagner. They only lost to Robert Morris by three points--the same Robert Morris that beat Notre Dame (look it up) and took Bo Pellini's Youngstown State into overtime.
by Kula Shaker
2015-10-19 13:08:38
Make no mistake: this Wagner team is definitely no Savannah State. Savannah State has a lowly 247 Sagarin rating. Wagner--on the other hand--boasts a healthy 242 Sagarin rating.
Now we're all choir critics, huh? Well, I've got one thing to say about that...
by Kula Shaker
2015-10-09 16:46:52
NERDS!
I like our chances of winning the next three games. But if I had the choice today, I would accept a loss tomorrow for wins vs. ASU and @ SC in a heartbeat.
by Kula Shaker
2015-10-09 10:20:23
Just thought I'd throw that out there.
Throwback uniforms...GameDay at President's Circle...UTAH on the fieldhouse roof...The MoTab singing Utah Man! Since when did Utah decide to start portraying such a collegiate brand?
by Kula Shaker
2015-10-08 14:04:16
I'm going to the bookstore right now to stock up on these bad boys and anything camo while I still can.


By the end of the year, will Travis Wilson's longest pass be greater than or less than his longest run?
by Kula Shaker
2015-09-30 17:08:20
Currently, his longest pass is 28 yards and his longest run is 60 yards (both occurring last Saturday).
I've never been to Fresno, but it always seemed to me like a wonderful land of magic and splendor!
by Kula Shaker
2015-09-16 12:37:12
Jim Harbaugh is already busy getting ready for the season.
by Kula Shaker
2015-07-30 15:13:21
Breaking News




UPDATE: It has recently come to my attention that this article does not depict actual true news events (thanks rileyUTEtaylor). It was created by a news satire website for entertainment purposes only. And unfortunately, I totally "fell for it." I'm sincerely sorry for any confusion this may have caused.
This was mentioned a page back, but it's still not getting the attention I think it deserves.
by Kula Shaker
2015-07-29 14:31:35


UVU needs to put up a billboard with the words "Welcome to Big XII Country" on every major road into Orem out of Provo.
Utah Football breakdown by Phil Steele--Preseason No. 27
by Kula Shaker
2015-06-15 11:00:23
Check out the Customer Reviews for this Oscar hopeful.
by Kula Shaker
2015-03-26 15:26:10
Georgetown students celebrating the win last night.
by Kula Shaker
2015-03-20 15:22:25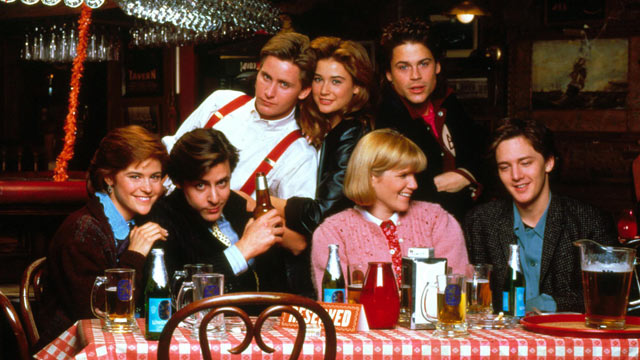 Look--I know most of you are planning on stealing my Poeltl/Poel-fect pun to impress your friends while watching the game on Thursday. I get it.
by Kula Shaker
2015-03-17 11:57:36
But please at least have the common decency to make a small donation (preferably in my name) to utefans.net for the use of the pun.

That's all I'll say on the matter. Enjoy.
So, who do you want to win the big game tomorrow?
by Kula Shaker
2015-02-27 15:17:38
Red star this post if you want Utah. Blue star it if you want Arizona.

No other replies necessary.
I was reading through the ASU roster today when I suddenly remembered I need to go buy a new tray holder.
by Kula Shaker
2015-02-26 11:34:18
And once again, we're reminded how alive and important the BYU-Utah rivalry is to us.
by Kula Shaker
2015-02-25 11:25:00
Thank you DNews for showing us the error of our ways.

Did Wildcat write this?
---
Top 10 Most Recently Posted Messages:
I didn't realize Pershing was a Mormon.
(11 days ago, 0 stars)
It's amazing where the separate life paths of those two individuals led them after they were briefly in the same room together years ago.
(11 days ago, 17 stars)
I look at that picture and all I can think is "what a bunch of boring uniforms."
(227 days ago, 2 stars)
The last time we lost to BYU, we were still in the MWC. And very few people--if any--had any idea that joining the Pac-10 was even a remote possibility.
(231 days ago, 9 stars)
And all the bettors who won money on the outcome should graciously return their winnings.
(231 days ago, 0 stars)
Check the media guide. The team "headquarters" all all listed.
(244 days ago, 0 stars)
I think the cartoon is suggesting that Kaep is taking a stance only because it's convenient for him to do so.
(244 days ago, 7 stars)
They should make a special helmet logo for the freshmen too.
(248 days ago, 1 stars)
Don't forget he once jumped over a Texas defender.
(250 days ago, 4 stars)
Three different women? Isn't that polygamy? I must say I'm surprised to hear UTEDUDE promoting polygamy.
(256 days ago, 1 stars)
Yes, you are normal around here. But compared to us in the real world, you're a creeper.
(256 days ago, 0 stars)
I hereby nominate UTEDUDE for the uf.n creepiest poster award.
(256 days ago, 1 stars)
Oh yeah? Well Taysom Hill jumped over a Texas defender.
(257 days ago, 5 stars)
Not really. See, everything else Crafty Ute posts is about Mormons. And apparently this is too.
(257 days ago, 2 stars)
"Pioneer Script?" Oh...I get it now. Nice job relating this article to Mormons somehow.
(257 days ago, 8 stars)
That's a tragic story.
(259 days ago, 1 stars)
West Virginia is also sometimes known as "West Virgina."
(259 days ago, 2 stars)
You need to take their soft schedule into consideration.
(259 days ago, 0 stars)
The funny thing is...a 2-6/1-7 start by mid-October may coincide with the Big XII's long-awaited announcement on expansion. It could be a very bad month in Provo.
(262 days ago, 2 stars)
Which reminds me . . .
(262 days ago, 7 stars)
But . . . but . . . but . . . Taysom Hill jumped over a Texas defender. That's gotta count for something . . .
(262 days ago, 7 stars)
Time's Up
(262 days ago, 3 stars)
Trivia Time--
(262 days ago, 3 stars)
RE: I have a case of Unita Brewing company's finest lager for the individual who can post "BYU Audition Tape" on the web for our viewing pleasure!
(262 days ago, 2 stars)
Did Colorado, Arizona and Arizona State make the cut? Cougarboard said they all really wanted to join the Big XII.
(262 days ago, 3 stars)
I give him a total pass for his illegal actions. The people we need to blame are those who have posted police blotter smack on this board. THEY are directly responsible for this.
(265 days ago, 5 stars)
Did someone really use that term? The "evil gays?"
(265 days ago, 0 stars)
And don't lend that guy your lawn mower either.
(272 days ago, 5 stars)
And Shelby Miller's pitching on Thursday.
(272 days ago, 0 stars)
Good hell. Just attack him back. But whatever you do, keep it in the appropriate category.
(276 days ago, 5 stars)
Dang. I can already tell Kansas is going to be really good this year.
(276 days ago, 1 stars)
Ask him to get one for you. Than when the Big XII decides not to expand, or invites someone esle, take it out and post it somewhere he can regularly see it.
(280 days ago, 4 stars)
All that data is pointless since it fails to account for number of instagram users.
(281 days ago, 3 stars)
Could we please just make a new board rule that we never talk about 2010 again?
(282 days ago, 4 stars)
It wouldn't surprise me one bit.
(283 days ago, 0 stars)
Yup--everyone knows adding simply for numbers is the sell-out move. It's a clear indication the Big XII is desperate and about to lose its most powerful members.
(283 days ago, 1 stars)
I don't know how we could show our face at the next P5 meetings if we ever added USU and UNLV.
(283 days ago, 5 stars)
We need to a) keep the mountains; b) stop with all the black alternates; c) throw out all the oversized helmet logos and then d) never change again.
(285 days ago, 2 stars)
^^this.^^
(285 days ago, 0 stars)
The only way that's believable is if the two schools are Rice and SMU, and the conference is actually the old SWC...not the Big XII.
(285 days ago, 4 stars)
Exactly. They are going to add two or four sell-out schools to milk for the short-term; meanwhile shop for a new conference home for the long-term.
(286 days ago, 1 stars)
Let's not kid ourselves. This is the first good news BYU's had since we joined the Pac-12.
(286 days ago, 1 stars)
The Big XII decided to expand, but they don't want to announce it until they've had a chance to notify Tom Holmoe directly. Unfortunately, Tom Holmoe is unable to come to the phone as he's too busy monitoring the situation via cougarboard chat.
(286 days ago, 1 stars)
The Camo-Blackout
(289 days ago, 0 stars)
There's a difference between sex IN college and sex ON the college.
(291 days ago, 8 stars)
Oh, I thought he said the Luftwaffe is on campus. I'm so relieved.
(291 days ago, 3 stars)
USC? I heard some students were caught on video having sex on top of a roof there once.
(291 days ago, 4 stars)
Think we'll even be able to fill out a roster this season?
(291 days ago, 9 stars)
We're gonna need a bigger boat.
(291 days ago, 3 stars)
I'm indifferent about Peterson. For me, it's Boise I want to see fail for the reason you stated.
(291 days ago, 4 stars)
"But...but...but we have a P5 schedule!" The sad thing is, this is actually BYU's main recruiting pitch.
(304 days ago, 4 stars)
Nice. But I really expected them to play this video--
(304 days ago, 0 stars)
Oh, Daedalus17--don't ever change.
(304 days ago, 2 stars)
Those polos the BYU football team wore at its Media Day yesterday looked really sharp.
(304 days ago, 4 stars)
So Arizona didn't win the conference championship or the national championship? It must suck to be them.
(304 days ago, 1 stars)
Check out the new utahutes.com site. It's purdy. Real purdy.
(304 days ago, 7 stars)
I missed BYU's Media Day today. Can someone fill me in? Did they make a big announcement or did they just cart LaVell in front of the camera to talk about the good 'ol days with Steve Young for a few hours like they usually do?
(305 days ago, 5 stars)
Never mind him. He's an idiot.
(305 days ago, 1 stars)
You think I'm joking? Allow me to expound...
(306 days ago, 21 stars)
One of these years, BYU's going to show up prepared and focused. When that happens we better watch out!
(306 days ago, 8 stars)
Bulldog Stadium > Oakland Alameda Coliseum
(311 days ago, 2 stars)
I think it looks awesome. Of course, everyone sitting in the SEZ this fall is going to get cancer. But it definitely looks awesome.
(311 days ago, 6 stars)
This also reminds me--does anyone know a good place to buy a throne these days?
(314 days ago, 1 stars)
I think that dude sits right behind me at the football games.
(314 days ago, 2 stars)
Does anyone else remember how boring sporting events were before the t-shirt cannon was invented?
(314 days ago, 7 stars)
We Must Protect This House. Period.
(314 days ago, 3 stars)
Look, just tell us how many stars he got from rivals. Okay?
(318 days ago, 1 stars)
Shouldn't there be a component that measures instagram activity?
(325 days ago, 3 stars)
When I become enlightened like you, will I be as angry and bitter as you too?
(327 days ago, 7 stars)
Hate is not the answer.
(327 days ago, 1 stars)
RE: I refuse to bite my lip and longer....
(327 days ago, 4 stars)
It's okay. I still love you, brother. And I'm praying that you can overcome your rage issues and one day enjoy a life of hope and peace.
(327 days ago, 3 stars)
Go Utes! Let's get to .500!
(331 days ago, 7 stars)
That's a great book. Also check out Utah's Incredible Backcountry Trails by David Day. It's widely available too.
(333 days ago, 2 stars)
I don't wish to create joinder with you.
(334 days ago, 2 stars)
Too bad for them there isn't an NIT in baseball.
(336 days ago, 1 stars)
RE: Congrats to the Pac 12 champion Utes baseball team!
(337 days ago, 2 stars)
Awesome. Our boys deserve a good turnout. I only wish I could be there too.
(337 days ago, 0 stars)
How's the attendance over there? More than the 4,000 that attended yesterday?
(337 days ago, 0 stars)
Can't say I've closely followed the baseball team this year, but I'm really excited about what they accomplished. A Pac-12 Championship in Baseball is absolutely tremendous.
(338 days ago, 15 stars)
That would be awful. If that happens, he shouldn't be allowed to bat for the rest of the series.
(339 days ago, 9 stars)
Thank you for your candor.
(339 days ago, 0 stars)
Does Coach K get his buyout money back?
(340 days ago, 8 stars)
"I have a beer allergy" is commonly used in such situations to mean "You, sir, could really use a shower and some deodorant."
(342 days ago, 2 stars)
Glad we won. But it doesn't change the fact that we still need to take two of three against Washington this week, right?
(342 days ago, 0 stars)
"230-pound forward from the Czech Republic"
(346 days ago, 1 stars)
If we win the Pac-12, it will be the greatest accomplishment our baseball team has ever made.
(349 days ago, 3 stars)
Except it does create a scenario where some teams have only a 5000:1 chance of winning it all.
(350 days ago, 0 stars)
Are they sure it didn't just "look abandoned?"
(350 days ago, 3 stars)
That's interesting, because I've always described Wes Anderson fans as the kind of people who hang out at Lagoon.
(356 days ago, 2 stars)
Well, if we ever end up in the Humanitarian Bowl against UNLV, I'll take solace knowing it's your bowl of choice--facing such an easy opponent and all.
(356 days ago, 1 stars)
I'm sorry to dash your hopes and dreams, but it just ain't gonna happen.
(357 days ago, 0 stars)
Sorry, I'm still having a hard time getting over that...
(357 days ago, 2 stars)
If we win our games, then things will work themselves out (probably).
(357 days ago, 1 stars)
Not if they're paying their grad assistants 75 gr.
(357 days ago, 0 stars)
Omer goodness! That sounds promising!
(357 days ago, 1 stars)
RE: Anybody know anything about this guy?
(360 days ago, 2 stars)
Toast and jam? Ham and a sausage link? Seriously, what's the big deal?
(363 days ago, 0 stars)
What's the big deal? Doesn't every diner in the country serve eggs and hashbrowns?
(363 days ago, 3 stars)
"This Is How We U." I just found my next tattoo.
(368 days ago, 3 stars)
Top 10 Most Recommended Messages:
Well last time Utah got so much attention, BYU countered by destroying the WAC. My thinking is that if these Chow rumors are true, the Sun Belt Conference should be very very worried. (37 stars)
2011-01-13 15:52:27
So, who do you want to win the big game tomorrow? (35 stars)
2015-02-27 15:17:38
That reminds me, when do BYU football tickets go on sale? (31 stars)
2015-04-29 11:57:15
We witnessed something incredible last night. (31 stars)
2013-12-15 17:16:29
LOL. USC's long snapper is a blind man. BYU's long snapper got a tattoo from a blind man. (30 stars)
2015-04-22 09:36:25
This is starting to feel like Notre Dame 2010. (29 stars)
2014-09-18 13:32:29
I stopped attending football games at RES when I realized I could simply recreate the stadium experience at my own house by buying a large TV and locking myself out of the bathroom. (28 stars)
2015-03-10 17:00:08
Idea for DNews article: Could BYU be first college team to play in Super Bowl? (27 stars)
2014-08-01 15:22:41
He's the son of former major leaguer Masanori "Flipper" Murakami. (26 stars)
2015-04-09 09:09:17
We did it! We made it to the Terrific Twelve! I'm confident we'll move on to the Tremendous Ten by the evening, and optimistic we'll be in the Elite Eight before midnight! (24 stars)
2015-03-27 09:18:54
Top 10 Most Viewed Messages:
Their upcoming game against BYU is already giving unprecedented exposure to Wagner's football team. (1147)
2015-10-21 12:24:39
Fun Insight Bowl Facts: (1044)
2009-12-09 09:44:11
nm (997)
2004-11-17 19:11:40
This will be very cool. (952)
2011-01-25 09:46:54
Remember when Georgia was all pissed off because they had to play Hawaii in the Sugar Bowl? (904)
2015-12-15 19:38:39
Utah @ Michigan ABC/ESPN2 Coverage Map (900)
2014-09-18 09:57:21
Haven't seen this discussed.....but some Pac-12 basketball happened last night!! (900)
2015-11-04 14:30:27
Bronco and Holmoe are now banking on P5 conferences asking some of its members to leave? LOL! (895)
2015-04-20 17:03:13