Alex looks thrilled with the media during Super Bowl Media Day.
Posted By: 3UteDad
Date: Tuesday, January 29, 2013 at 09:54 am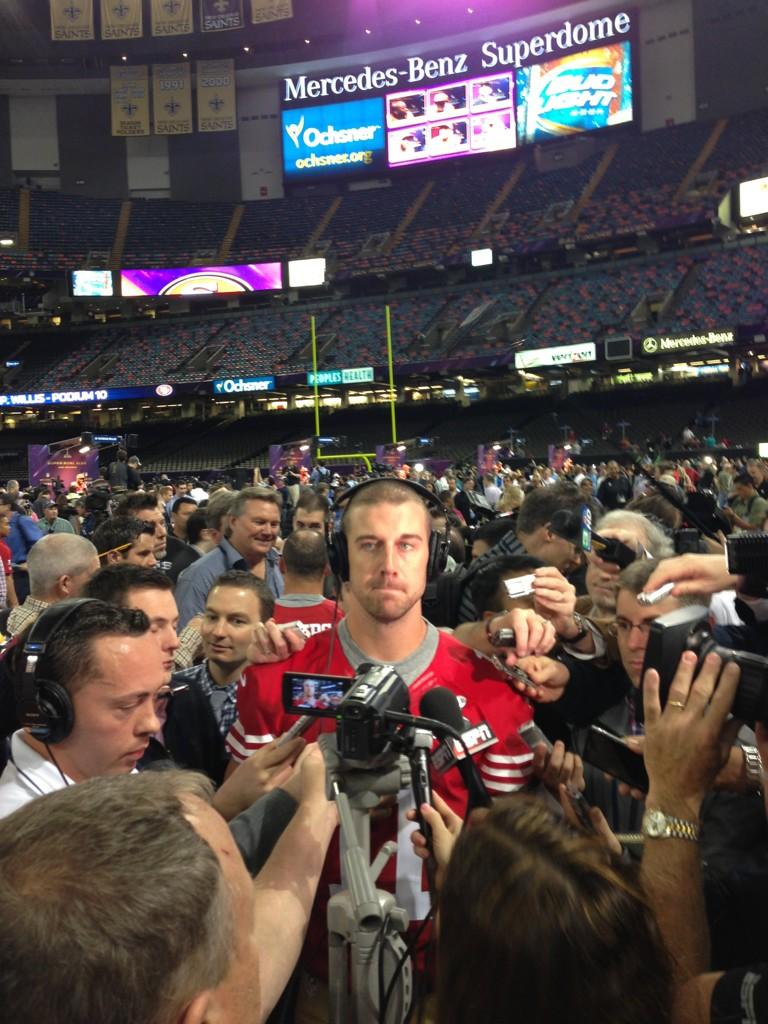 During media day they set up booths for the key players on both squads to receive media and answer questions. Alex didn't have a booth, but was swarmed by media when he showed up.
<< [ Ignore 3UteDad ] [
Print This Message ] >>
Messages In This Thread
---
NEW: Alex looks thrilled with the media during Super Bowl Media Day.


3UteDad

- -- Tuesday 29 January 2013, at 09:54 am [ID# 1485355] [reply]
(10)
NEW:

Answering stupid questions will do that to a guy.


Utes49ers

- -- Tuesday 29 January 2013, at 10:48 am [ID# 1485385] [reply]
(3)
NEW:

He deserves his upcoming roster bonus just for having to deal with this week. (nm)


macktruck32

- -- Tuesday 29 January 2013, at 11:49 am [ID# 1485440] [reply]
(1)
NEW:

Hell I would pay to deal with what he is dealing with. (nm)


redfUsion

- -- Tuesday 29 January 2013, at 12:29 pm [ID# 1485477] [reply]
(1)